About Directions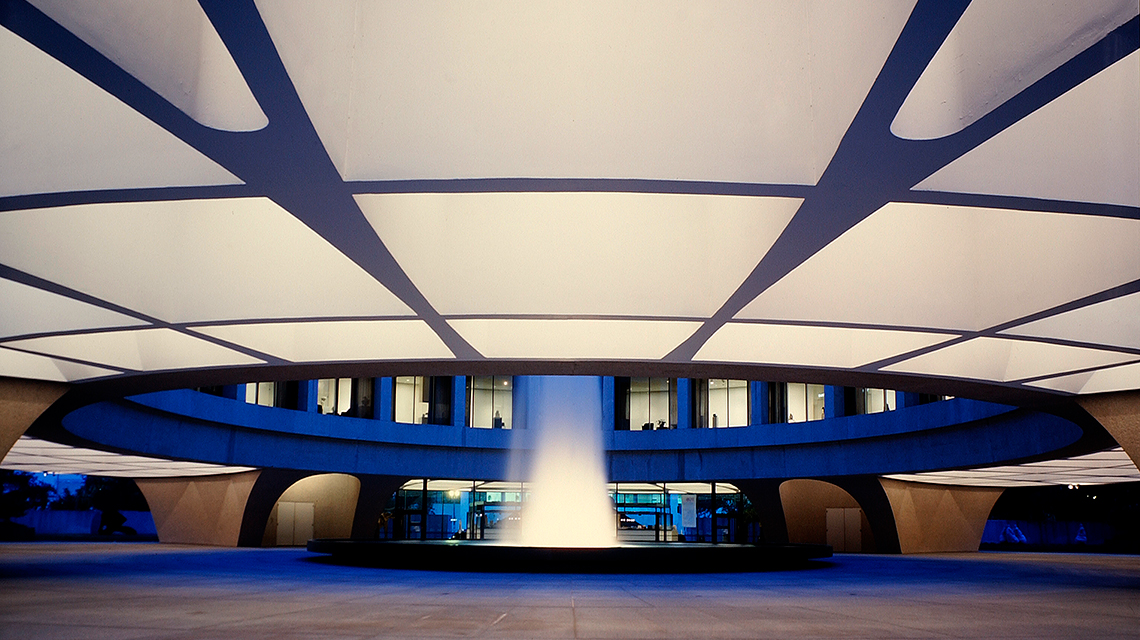 Richness of invention and approach is what we hope to present, without seeking to establish definitive directions.
—Abram Lerner
Since its opening in 1974, the Hirshhorn has been committed to providing a platform for the artists of today. Directions, established in 1979 by the Hirshhorn's first director, Abram Lerner, as a group installation and transformed in 1987 to highlight the work of a single artist or paired artists, has been a longstanding hallmark of the Museum's exhibition program and partnership with living artists. Bringing a diverse range of emerging and more-established artists from around the world to Washington, the series provides a prominent space on the National Mall—be it in a traditional gallery, the lobby of the Museum, outside on the Plaza, or even on the building itself—for new work and new ideas.  
Conceived as a way to address the vitality, diversity, and inventiveness that characterizes contemporary art, Directions has inspired artists to employ an amazing range of practices, media, concepts, and techniques over the years. Artists have reenvisioned the lobby space (Jim Lambie), debuted new video work (Marina Abramović), led members of the public through a day-long spontaneously generated performance (Oliver Herring), intrigued visitors with larger-than-life, hyperreal human figures (Ron Mueck), imagined alternative histories for the Hirshhorn (Terence Gower), and even presented ideas for a work that was never realized (Cai Guo-Qiang). 
Throughout its more than thirty-year history, some of the best-known and most groundbreaking artists of our time have participated in the series, many early in their careers, such as Christian Marclay, Tony Oursler, Tacita Dean, and Jeff Wall. Others, such as Ron Mueck, realized their first museum installation through this program. Moreover, demonstrating the Museum's symbiotic approach to exhibitions and collections, the Hirshhorn has acquired a number of works by these artists from their Directions projects, thus enhancing the legacy of this series and of the Museum's holdings of innovative works in all media.
For both artists and visitors, who engage not only with the work but also with one another through our Meet the Artist public lectures and online interviews, Directions has become a transformative opportunity and a significant catalyst in the trajectory of contemporary art today.