Alexander Calder: The Stainless Stealer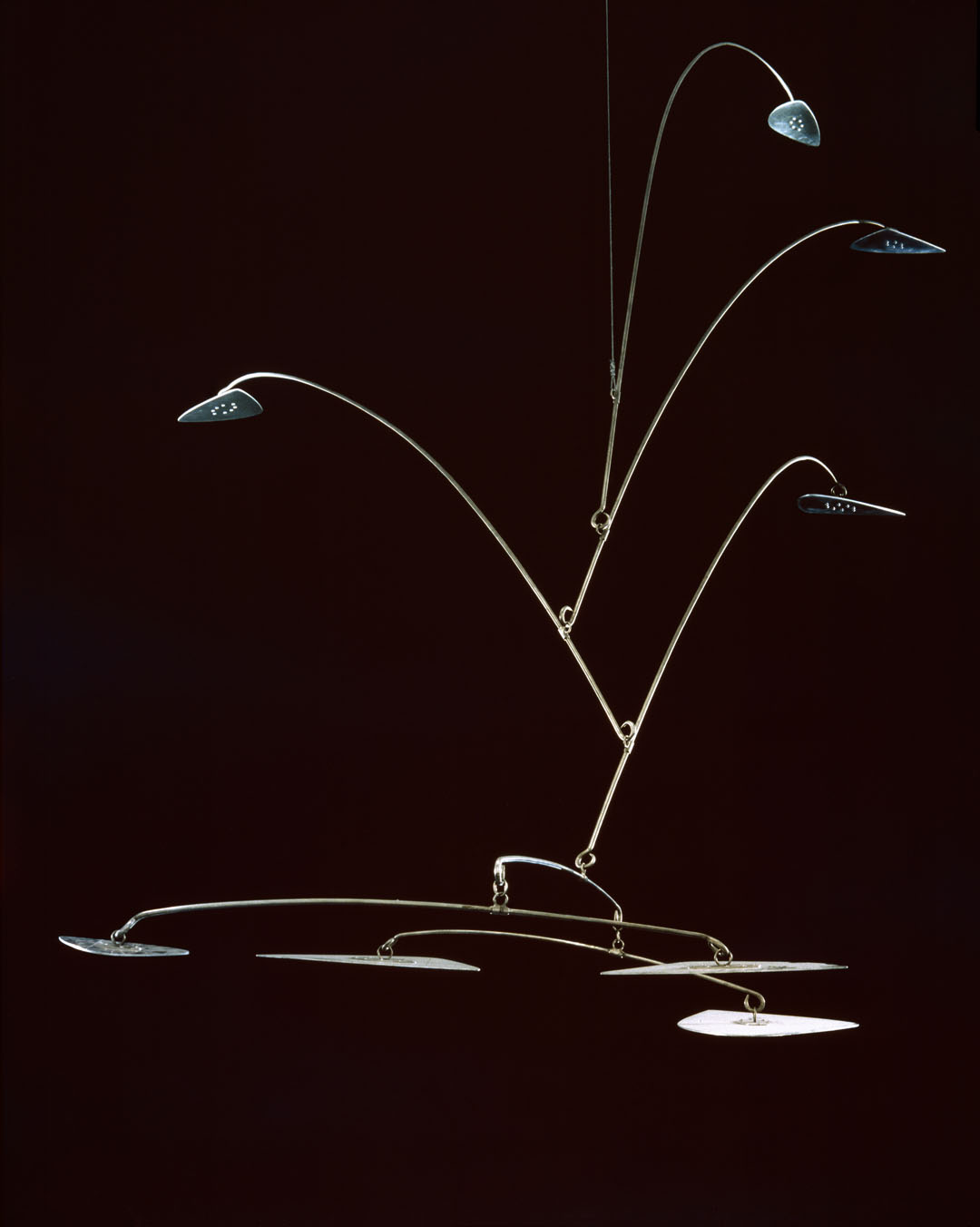 Alexander Calder, The Stainless Stealer (1996)

The son and grandson of artists, Alexander Calder (American, born Lawnton, Pennsylvania, 1898–1976) earned a degree in mechanical engineering before deciding to become an artist. After supporting himself as a freelance illustrator while studying at the Art Student's League in New York (1923–25), he journeyed to Paris, where he met avant-garde artists and created the wire sculptures described by critics as "drawings in space."
Impressed by the space of Piet Mondrian's studio in 1930, Calder was determined to put similar austere abstractions in motion. In 1931, he made his first "mobiles," or moving (kinetic) sculptures. He also created "stabiles" (static constructed sculptures) and standing mobiles—static sculptures with moving elements on top.
By the mid-1930s, his work was more biomorphic and resonated with the Surrealism of his friend Jean Arp and also Paul Klee. From the 1950s forward, Calder developed monumental sculptures that defined architectural spaces.
Although based in abstraction, Calder's objects incorporate references to the natural world, interacting directly with their environments as wind or breeze moves them and light introduces shadow play. Reflecting his interest in continual change, Calder added a fourth dimension to sculpture: time.
---
The Stainless Stealer Steals the Universe
This short film was produced by Tippet Rise Art Center, where The Stainless Stealer is currently on view.