Artist Talk: The Haas Brothers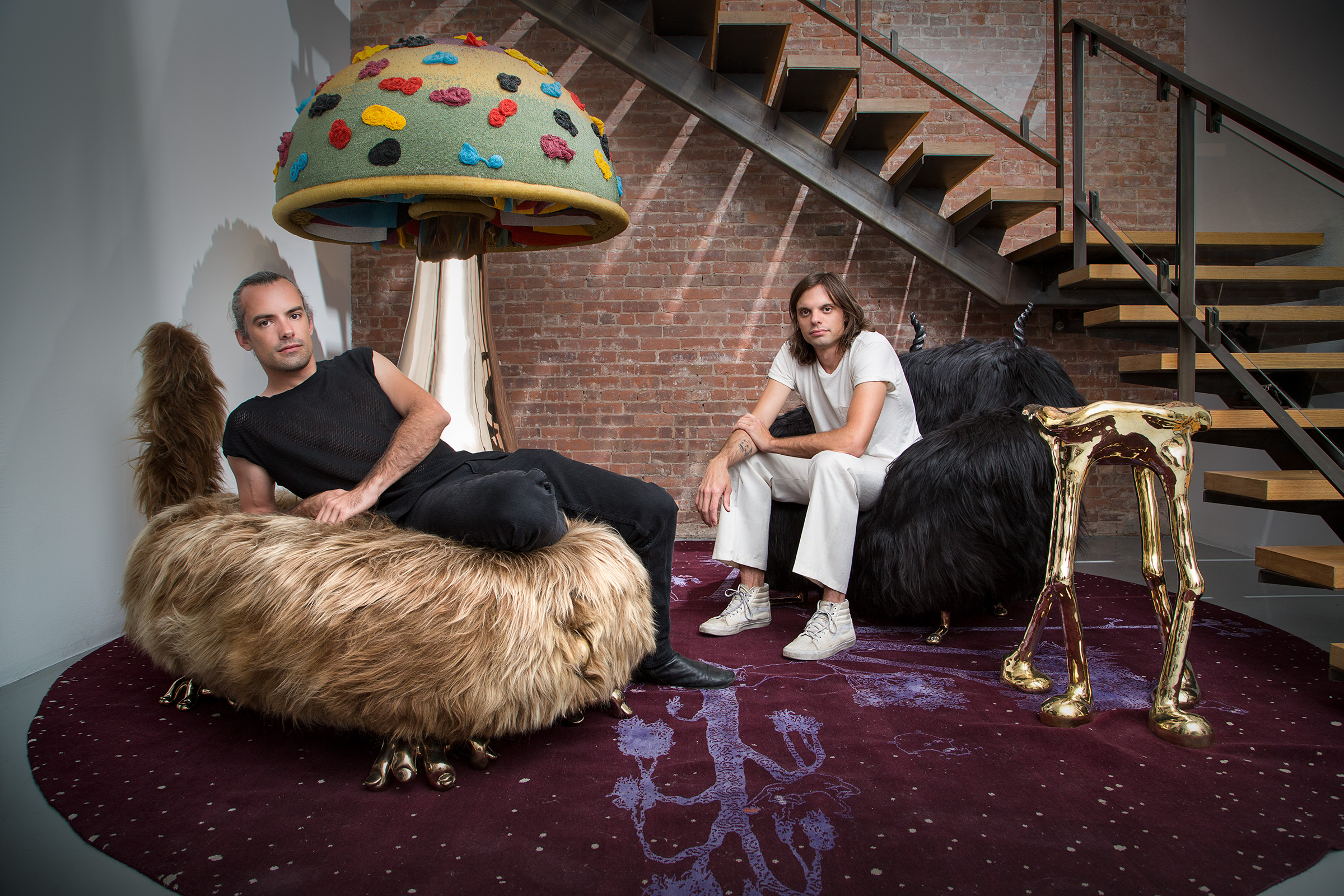 Known largely for their fantastical furniture pieces, the dynamic duo Nikolai and Simon Haas have been an innovate force in design over the past few years. Recently, however, they have migrated their talents to the world of contemporary art. Following a successful showing at The Bass and a particularly vibrant booth at Art Basel Miami that featured pieces from their Accretion series, the Haas Brothers have garnered wide acclaim for their work, which blurs the boundaries of art and design. Through this interdisciplinary craft, they have created a world of wonder and provocation that is at once expansive and curiously accessible.
The two artists were recently presented with the Arison Award from the National YoungArts Foundation. They are also collaborating with the US Department of State's Office of Art in Embassies on a future installation of new Accretion sculptures for the new US Embassy in Niamey, Niger.
With Blanton Museum of Art Deputy Director Carter Foster, the Haas Brothers will discuss their original practice as well as the desires and impulses that push their work beyond the traditional realms of art and design.
---
Video
---
This program is presented in partnership with the Office of Art in Embassies.
Please e-mail hirshhornexperience@si.edu if you would like to request ASL interpretation for this event.