ARTLAB+ Highlights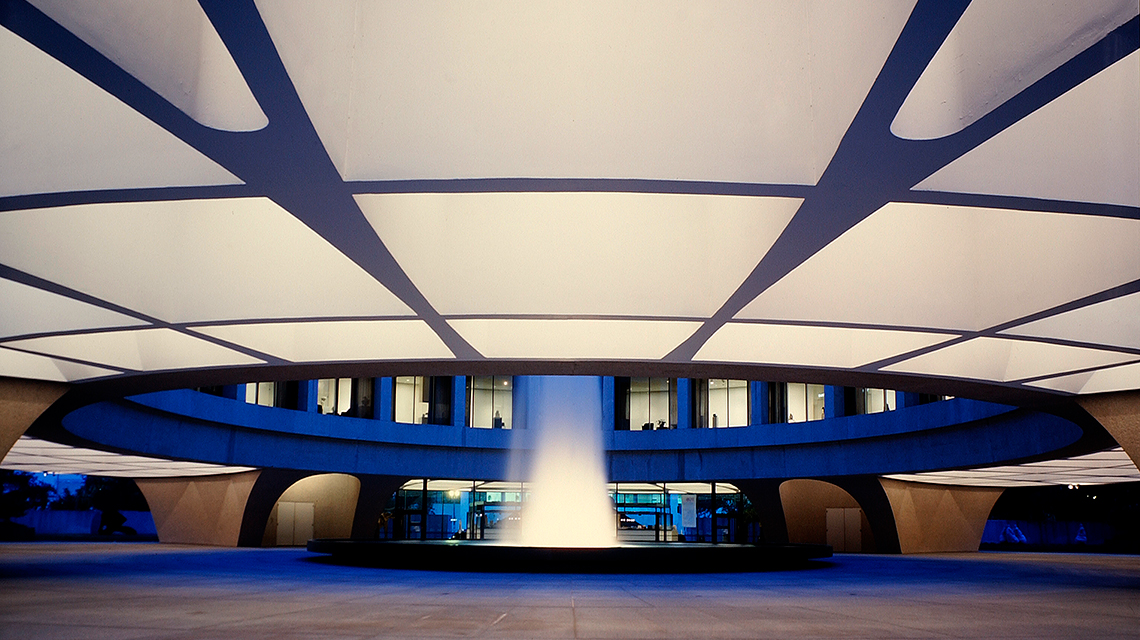 Highlights
During spring break and again in June, the Hirshhorn offered popular ARTLAB+animation workshops, giving teens a chance to explore a wide variety of animation techniques and styles under the guidance of artist Peter Burr. Burr lives and works in New York, so his involvement was both virtual and in-person. To inspire the teens to get started on their own projects, he showed the work of various animators, including a piece he created especially for the ARTLAB+ workshops. Teens experimented with a full range of techniques from low-tech to high-tech, including drawing, collage, stop motion, pixilation, and Photoshop animation, to create projects that bring objects from the Hirshhorn's collection to life. Throughout the week, Burr offered feedback through the ARTLAB+ online social network, and on the final day, he visited the Museum to problem-solve with the teens and critique their animations. Check out the teens' work at youtube.com/user/hirshhornARTLAB. 
YOUmedia Launch
In October 2011 the ArtLab reopened with new equipment to make an even broader range of digital projects possible. The much-anticipated additions included a studio that provides a dedicated space for sound and music recording and mixing, as well as a gaming area that features a library of titles that push creative game design forward. Aside from all of this, teens have access to everything they need to pursue video, photography, and animation projects, from MacBook and iMac computers to professional digital and video cameras. "As a member of the MacArthur Foundation's YOUmedia Network, we present an interdisciplinary approach to learning with digital media," says ARTLAB+ program coordinator Dan Solberg. "It's our goal to offer teens a variety of options for executing their creative projects."
Meet the Staff
Teen participants are the driving force behind everything that happens in the ArtLab: their interests and curiosities dictate what kinds of workshops are offered, they plan teen-only events, and they form their own clubs and production teams. Given the emphasis on teen involvement, it made sense for the Hirshhorn to hire its first teen intern through DC's Summer Youth Employment Program. Te'Asia Capies, a student at Thurgood Marshall Academy public charter high school, joined the ARTLAB+ team in June 2011 as a communications intern. She helped get the word out about ARTLAB+, keeping the Facebook and Twitter accounts up to date with relevant stories, photos, and videos and posting on the program's blog. Te'Asia was a natural fit for the position: she is interested in photography and photo editing and loves trying new things and visiting new places in DC. She found her internship experience rewarding. "It has taught me a lot, including what it's like to work in an adult setting and how to help people younger than me," she says. "I look forward to continuing to spread the word about ARTLAB+." Te'Asia stayed on board as a teen intern through the Fall 2011 season as part of a new ARTLAB+ teen-internship initiative. 
New Partnerships
Through partnerships with schools and after-school programs the Hirshhorn aims to be increasingly involved in the DC community as a resource for teens. Beginning in October 2011 the Hirshhorn teamed up with E.L. Haynes Public Charter School and the Richard Wright Public Charter School for Journalism and Media Arts. The ArtLab offers a course created especially for these partners called Community ReDesign that focuses on architecture and civic engagement. Students get a fast-paced introduction to the key elements of community architecture and design and then, during a multimedia workshop, apply what they have learned. They look at buildings or spaces in their communities that are run-down or neglected, choose one, and redesign it based on local needs, using tools like Photoshop and Google SketchUp. Additional groups of E.L Haynes students will participate in the course during spring 2012.
Production Teams
Throughout 2011 ARTLAB+ teens played an important role in several Smithsonian Heritage Month Family Day celebrations as members of professional video-production teams. For each festival, organized in collaboration with the Smithsonian Center for Education and Museum Studies, a group of teens was selected and trained in the professional techniques of documentary filmmaking. The next day, they put what they learned into practice, conducting interviews and filming at the Family Day celebration. Back in the ArtLab another teen production team member worked on editing the footage into a finished package. Finished videos can be found on ARTLAB+'s YouTube channel and the Smithsonian Heritage Month website, smithsonianeducation.org/heritage_month/index.html.