(At Home) On Art and the Improbable: Artist Talk with Diana Al-Hadid
Artist Diana Al-Hadid has described her practice as "getting a material to misbehave." Her sculptures and wall panels draw influence from her Middle Eastern heritage and her interests in experimenting with materials, ultimately melding cultures, art histories, physics, and architecture. Often beginning with a careful study of her materials, Al-Hadid tests the limits of medium and form in order to create works that seek the improbable, questioning narratives as well as physics. Many of her installations incorporate elements of architectural structures, stretching across galleries and public spaces in unique, often gravity-defying, ways.
Among many prominent projects, Al-Hadid was commissioned to create new work for the US Embassy in Pristina, Kosovo. The resulting work, Words From Mountains (2018), was inspired by the historic stone bridge in Prizren, Kosovo.
This program is presented in partnership with the US Department of State's Office of Art in Embassies.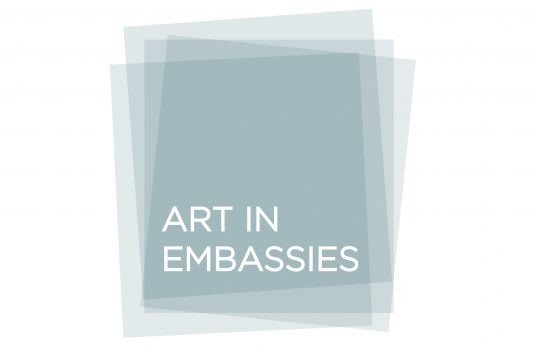 This virtual event is part of Talking to Our Time. The Hirshhorn's online series of free artist talks featuring a diverse group of artists and collectives. View all events!
Image: Lisa DeLong