Black Box: Mircea Cantor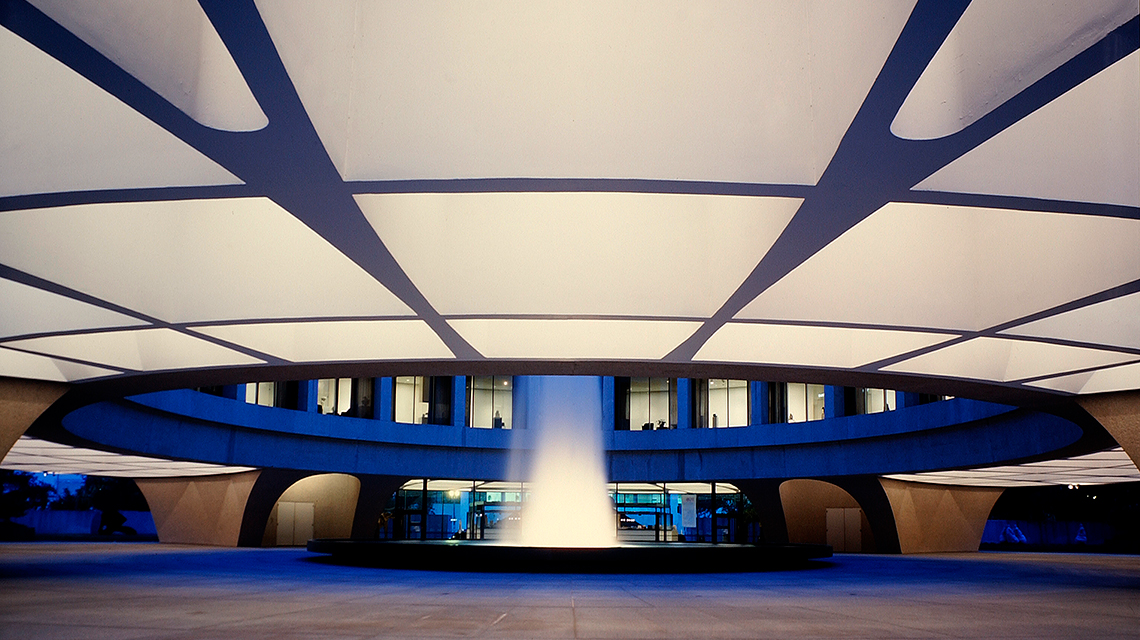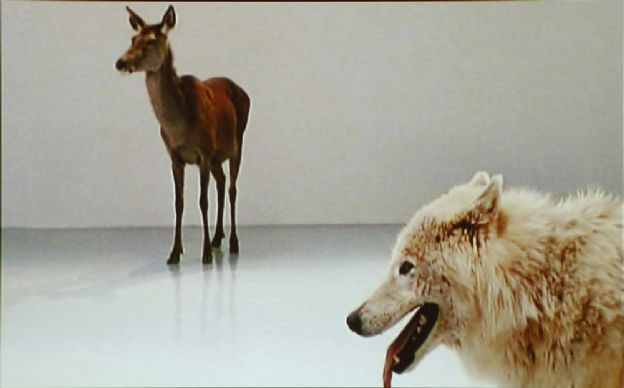 Still from Mircea Cantor's Deeparture, 2005.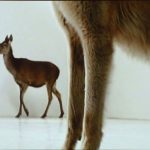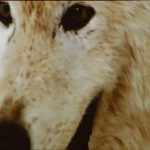 September 17 to December 9, 2007
Mircea Cantor (born 1977, Romania, lives and works in Cluj Napoca, Romania, Paris) often mines the territory of conceptual and performance art associated with Alan Kaprow, Joseph Beuys and Andy Warhol. The artist, who is also a co-founder of Version, a journal devoted to the interface of culture, sociology, music, philosophy, and natural sciences, resists restricting his work to a singular style or medium. To date, his works have explored a wide range of topics and include photography, installation, sculpture, and short films. When questioned about the function of art during an interview with critic Boris Groys, Cantor replied "Art is like a playground."
Deeparture, 2005, examines two wild animals presented out of their element in a gallery space. The stark backdrop and silence of the work links the creatures in space while the camera frames points of view that heighten our awareness of the grace of their movements. Their enigmatic body language, breathing patterns, and mysterious eyes all contribute to a lure that projects human interpretations onto their behavior, constructing notions that are ultimately only a matter of speculation. As stated by the artist, the spelling of the title is to "encourage viewers to use the work as a departure point to look deeper into themselves."
Cantor's work has been featured in exhibitions around the world. This fall the artist's work will be the focus of a solo exhibition at Yvon Lambert Gallery, New York City, and in Brave New World, a major group show at the Walker Art Center, Minneapolis. The artist will discuss his work during Meet the Artist: Mircea Cantor, Tuesday, October 2 at 7 pm. An additional selection of his films will screen in the Ring Auditorium, Thursday, October 4 at 8 pm.
The Hirshhorn's Black Box presents recent film and video works by a diverse range of emerging and established international artists. This presentation is organized by Associate Curator Kelly Gordon. Films run continuously during Museum hours. Support for the Black Box program is provided in part by Lawrence Cohen/Ringler Associates.
selected press
The Washington Post, October 2007
"The Idea: Predator, Prey, Provocative" (PDF) – Online Article