BLACK HISTORY MONTH CELEBRATED AT THE HIRSHHORN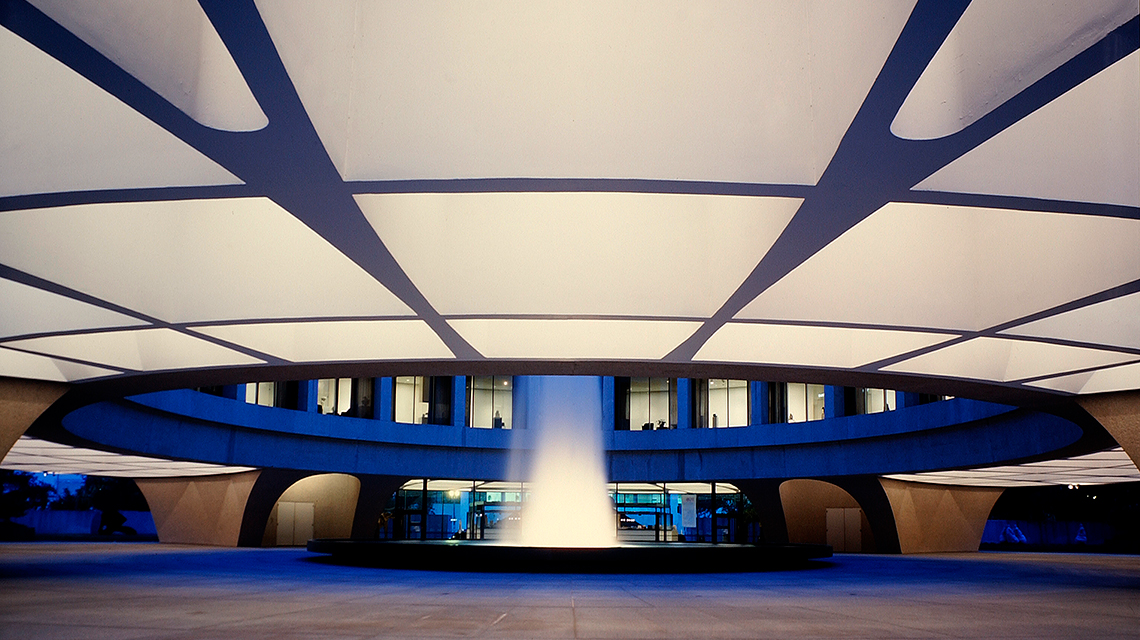 Friday, February 1, 2002
In celebration of Black History Month, the Smithsonian's Hirshhorn Museum and Sculpture Garden will present free programs on two Sundays–Feb. 10 and Feb. 24–exploring contributions to modern and contemporary art by the African-Americans Martin Puryear (born 1941) and Jacob Lawrence (1917-2000). The Hirshhorn is on Independence Avenue and Seventh Street SW. Take Metro to L'Enfant Plaza, Maryland Avenue exit. For more information, call 202-357-3235, ext. 117, or email education@hmsg.si.edu.
Sunday, Feb. 10, at 3 p.m.: "Timber's Turn by Martin Puryear," a gallery talk by Senior Educator Teresia Bush. Meet at the Information desk. Discussing this pared-down, meticulously crafted 1987 wood sculpture invoking a bird or vessel, Bush probes the artist's place in contemporary art, long association with Washington, D.C., the influences of his Peace Corps years in Africa and travels to Lapland, and other events in his life, such as winning a prestigious MacArthur Foundation Fellowship in 1989. The sculpture is exhibited alongside works by Robert Gober, Donald Judd, Anne Truitt and others in "Minimal Art and Its Legacy," an installation of contemporary paintings and sculptures from the permanent collection on the Hirshhorn's lower level.
Sunday, Feb. 24, at 1 p.m. and 3 p.m.: Jacob the Artist, an hour-long play based on the life of painter Jacob Lawrence, Ring Auditorium, lower level. This "one-act love story," written by Lawrence Allen of Washington, D.C., is performed by Allen in the role of Lawrence and Barbara Cooper as the artist's painter-wife Gwendolyn Knight Lawrence, and portrays his career through the lens of a 59-year marriage. Lawrence's boldly patterned narrative paintings, emerging between the Harlem Renaissance and Civil Rights era, made a distinct contribution to modern art. Among his best-known works were the Migration series of 1940-1941, chronicling African Americans from the South moving North, Harlem city scenes, and historic portrayals of Frederick Douglass, Harriet Tubman, and Haitian independence leader Toussaint L'Ouverture.
Sunday, Feb. 24, at 2 p.m. and 4 p.m.: Gallery discussion of Jacob Lawrence's Harlem scenes, third-floor lobby. Following performances of Jacob the Artist, a Hirshhorn staff member probes the imagery and themes of Lawrence's The Cabinetmakers, Watchmaker (both 1946), and his other interpretations of Harlem from the Hirshhorn's permanent collection.
Sunday, Feb. 24, 12 noon to 5 p.m.: Ongoing family programs –"City Scenes" gallery activity throughout museum; "Improv Art" take-home art making, lower level. A "City Scenes" activity sheet, available in the lobby, invites families to explore, draw connections between and discover new things about urban imagery in numerous works throughout the museum. In the lower-level's Improv Art Room, a hands-on paper project supervised by staff helps children and adults create their own take-home works of art with patternlike imagery based on Lawrence's paintings.
The Hirshhorn Museum is open from 10 a.m. to 5:30 p.m., seven days a week. Admission is free.