Dan Graham: "For Gordon Bunshaft"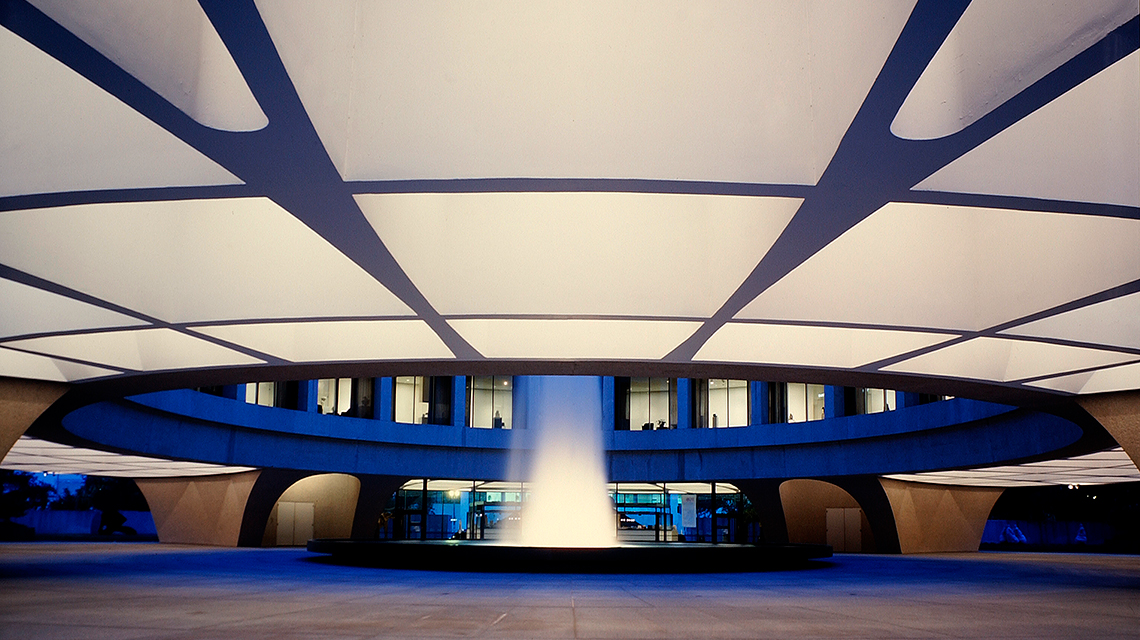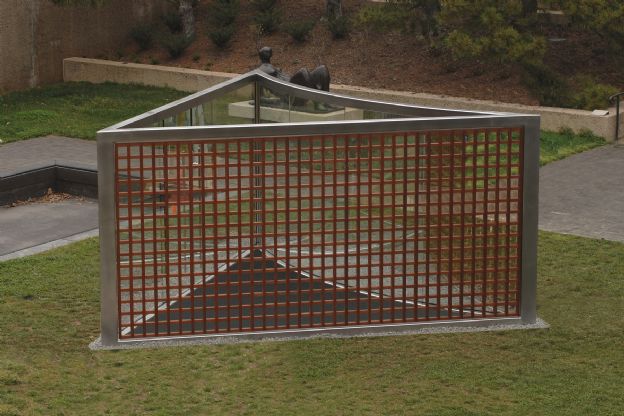 Dan Graham's For Gordon Bunshaft (2007), from the Hirshhorn's collection, photo by Lee Stalsworth.
May 30, 2008
The Hirshhorn has acquired a new piece for the Sculpture Garden by conceptual artist Dan Graham. "For Gordon Bunshaft" (2007) is a site-specific work placed near the reflecting pool that consists of a triangular pavilion with two-way mirrors and an open wooden lattice. The two-way mirrors allow visitors standing both inside and outside to simultaneously see themselves and each other as well as the surrounding landscape. Graham has described these structures of mirror and wood as hybrids: one side derived from traditional Japanese architecture, while the other two sides allude to modern corporate architecture and Bunshaft's design of the iconic Hirshhorn building. Graham has long been recognized as one of the key figures in the evolution of conceptual art. This project affirms the Hirshhorn's emphasis on working with living artists and incorporating contemporary pieces into its noted Sculpture Garden. This is the first work of the artist to enter the collection.