Directions: Cai Guo-Qiang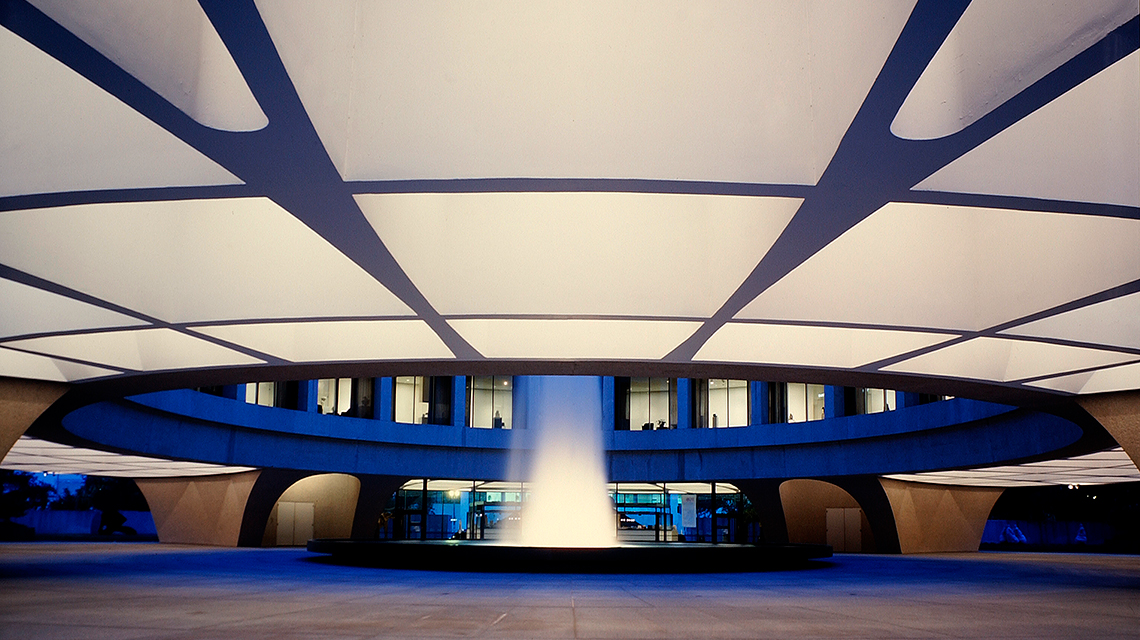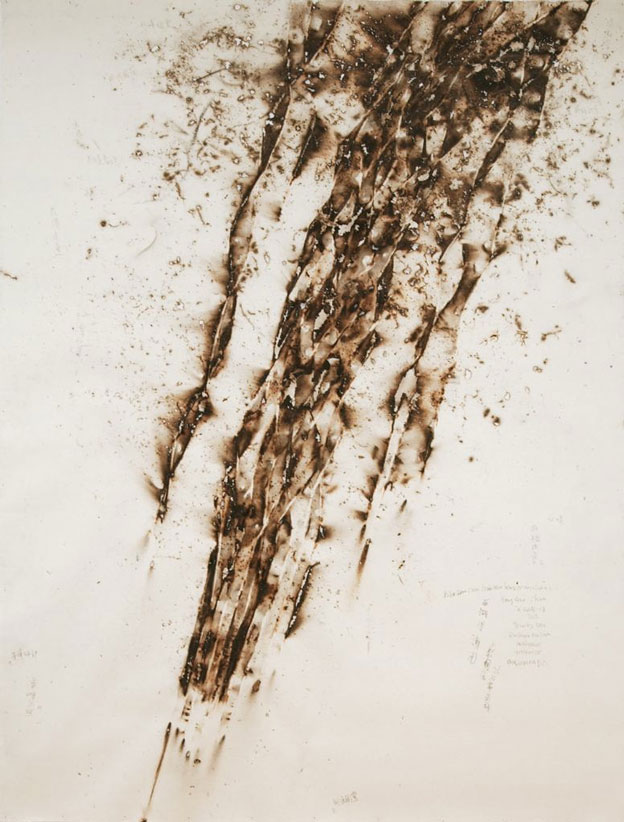 October 30, 2004 to April 24, 2005
The Hirshhorn partners with the Smithsonian's Arthur M. Sackler Gallery to present "Cai Guo-Qiang: Traveler," a two-part exhibition of works by Cai Guo-Qiang (b. 1957, China). The Hirshhorn's installation, "Directions–Cai Guo-Qiang," features the gunpowder drawings "Unlucky Year: Unrealized Projects from 2003–2004," a series created by igniting gunpowder on paper, highlighting Cai's interest in using a seemingly destructive material as a tool for creation. The imagery of the works relates to a series of unrealized projects, for which Cai sought to set off large-scale explosions in prominent sites around the world. These explosion events are intended both for human audiences and unseen, "alien" beings who occupy a heavenly vantage point. Videos of the artist's explosion projects will be featured daily in the Hirshhorn's lobby. As part of the Sackler's "Perspectives" series, Cai will install "Reflection," a work consisting of the weathered remains of a Japanese shipwreck "beached" on porcelain fragments from China. Co-organized by Hirshhorn Assistant Curator Kristen Hileman and Sackler Assistant Curator Debra Diamond, the exhibition is accompanied by a free exhibition brochure, available at both museums. "Cai Guo-Qiang: Traveler" is supported in part by the Annie Wong Art Foundation and Shiseido. The Hirshhorn installation is made possible in part by Kitty and Tom Stoner; the Jim and Barbara Demetrion Endowment Fund; Trellis Fund; and contributions to the Hirshhorn's Curators' Circle.