Directions-Cecily Brown Offers New Take On Oil Painting at The Hirshhorn, Nov. 14, 2002 – March 2, 2003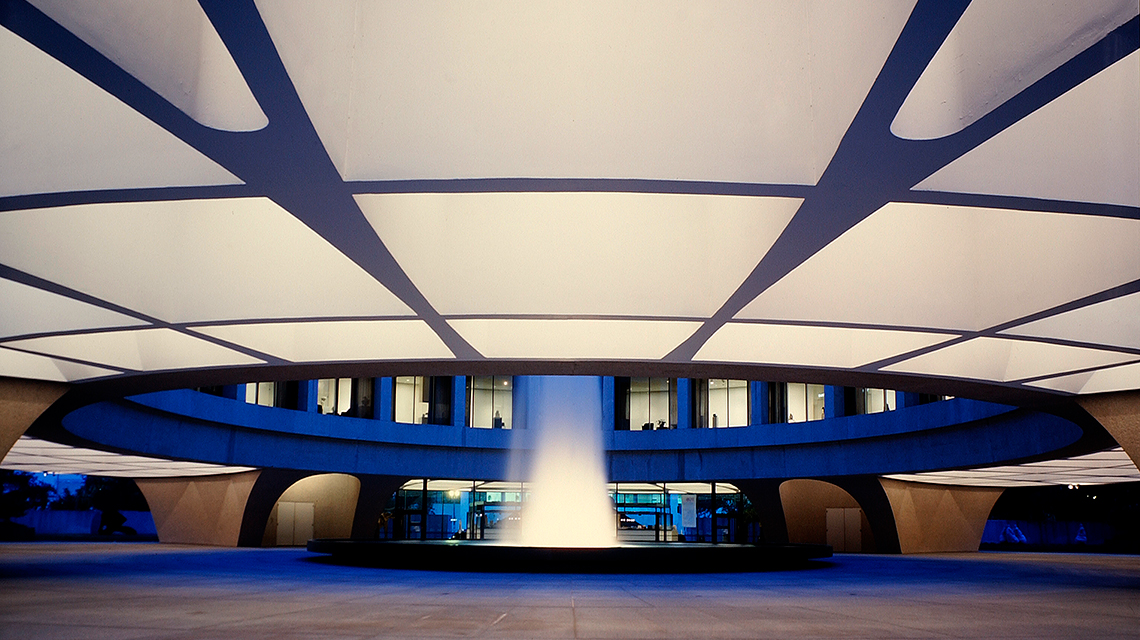 Tuesday, August 20, 2002
Seven sensuous abstract paintings by London-born, New York-based artist Cecily Brown (b. 1969) are featured in "Directions–Cecily Brown" at the Smithsonian's Hirshhorn Museum and Sculpture Garden, second floor, Nov. 14, 2002 – March 2, 2003.
This is the first solo museum show for Brown, who often recasts and conceals erotically charged scenes in her large-format, gestural abstractions. Among the works that will be on view are the never-before-exhibited "Dogday Afternoon," 1999, in which the artist's body markings are part of the composition; "Bacchanal," 2001, exemplifying Brown's recent investigations into landscape; and an untitled work from 1997, in which rabbits, standing in for human figures, barely emerge from brushstrokes of color.
Pursuing subjects that hark back to Old Master painters, as well as Hollywood movies of the 1930s and 1950s, the artist breaths new life into the styles and themes of such mid-20th-century figurative expressionists as Willem de Kooning and Francis Bacon. Brown creates a provocative tension between the bold formal qualities of her canvases and the intimate figurative content hidden beneath their abstract layers.
Brown will speak about her work in a "Meet the Artist" talk on Nov. 14, at 12:30 p.m. in the Directions Gallery, third floor. The show is organized by Judith Zilczer, curator of paintings, who will discuss "Cecily Brown and the Romance of Painting" in a gallery talk on Feb. 14, 2003, at 12:30 p.m.
Accompanied by a free, full-color brochure, the exhibition is made possible through the generosity of Trellis Fund and contributions to the Hirshhorn's Annual Circle with additional support from Olga Hirshhorn.
The Hirshhorn Museum and Sculpture Garden, open daily from 10 a.m. until 5:30 p.m., is located at Independence Avenue at Seventh Street S.W. By Metrorail, take the L'Enfant Plaza Metro stop, Maryland Avenue exit. Admission to the museum is free.