Directions: John Gerrard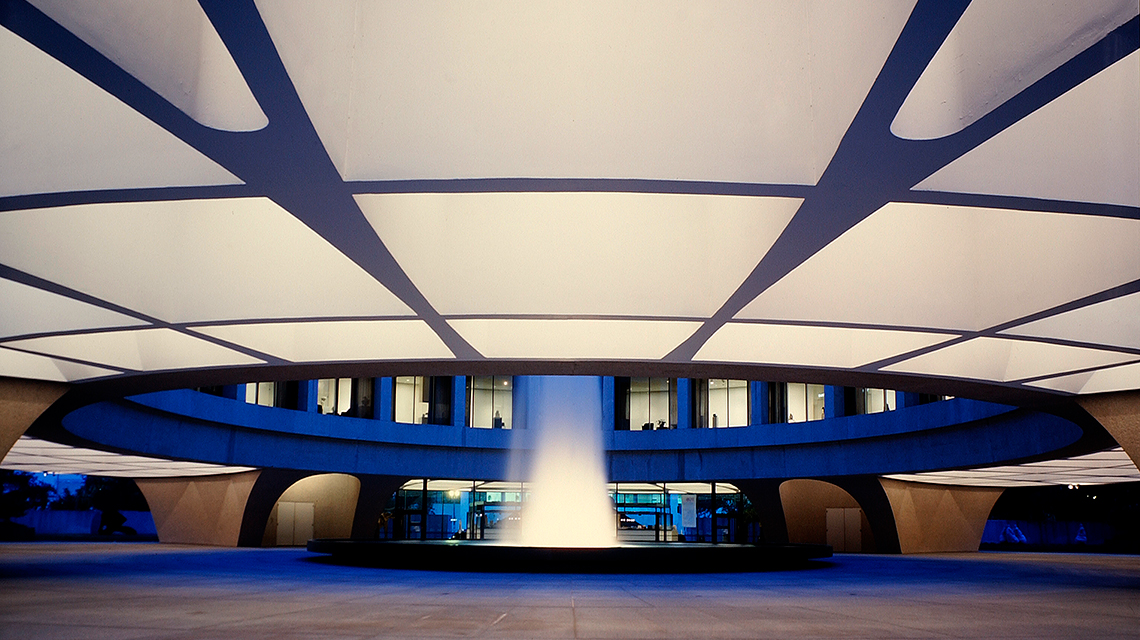 Tuesday, November 3, 2009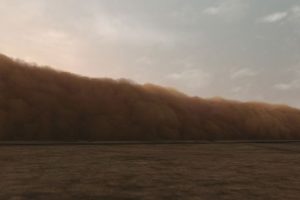 The Hirshhorn Museum's "Directions" series features recent work by Vienna and Dublin-based Irish artist John Gerrard (b. Dublin, 1974), who uses digital technology to re-imagine landscape art. The exhibition, organized by associate curator Kelly Gordon, opens Nov. 5 and is on view through May 31, 2010.  
Gerrard uses Realtime 3-D, a customized game-design software, in conjunction with on-site photography, animating the stills into a seamless cinematic panning shot to capture a 360-degree view of his subjects. The result is imagery that hovers between fact and fiction. Each work tracks around a scene and unfolds in real time so that patient viewers can experience the day's progression from morning until night. What looks like a live shot is, in fact, a fabricated, digitally manipulated image. 
"Realtime 3-D is typically devoted to narrative and to the fantastical (the stereotype of violence or beauty), and I have, in some ways, worked out an alternate application," says Gerrard. His works also recall the quiet, stark illumination and precision associated with American 20th-century paintings by artists such as Charles Sheeler, Charles Demuth and Edward Hopper.
The artist draws inspiration from the expansive sweep of desolate spots he discovered while touring the American Dust Bowl region.  His scenes of farms and oil fields raise questions about the impact of human consumption on the environment. "Sentry (Kit Carson, Colorado), 2008" (2008) features a hyper-real oil derrick and serves as a haunting suggestion about the depletion of natural resources. The work is displayed on a plasma screen encased in a white Corian frame that sits atop a Corian console table. The same display format with an LCD screen is used for "Grow Finish Unit (Eva, Oklahoma), 2008" (2008), a recent acquisition into the Hirshhorn's permanent collection. This work focuses on the bleak visual elegance of a pig-processing plant, the luminous reflections on buildings within the wide landscape presenting a contrast with the function of these structures in the cultivation of animals and their delivery to market. "Dust Storm (Dalhart, Texas), 2007" (2007) is shown as a large projection. In this work the artist merges archival photographs from a dust storm in the 1930s with footage he discovered online of a dust storm in Iraq shot by an American soldier. Gerrard's replicated cloud engulfs an actual landscape he photographed near Dalhart, Texas.
"Directions" highlights the vitality, diversity and inventiveness that characterize contemporary art. The series has brought new work by emerging and established artists to Washington, D.C., since 1987. 
Related Programming
A free and public event, a "Meet the Artist" talk by Gerrard will be held on Thursday, March 18, at 7 p.m. in the Hirshhorn's Ring Auditorium, coinciding with a three-day colloquium, "Collaborations in the Care of Time-Based Art," featuring conservators and scholars discussing the challenges of preserving film, video and digital art. The Hirshhorn will collaborate with other Smithsonian museums for this March 17–19, 2010 colloquium. The complex nature of these works requires a broad array of knowledge and skills ranging from traditional conservation principles to computer-programming expertise. 
Friday Gallery Talks at the Hirshhorn are informal conversations with artists and scholars that focus on one work or theme during a lunchtime tour. Several talks are organized around this "Directions: John Gerrard" project. Visit www.hirshhorn.si.edufor more information on the schedule.