Emerging Artists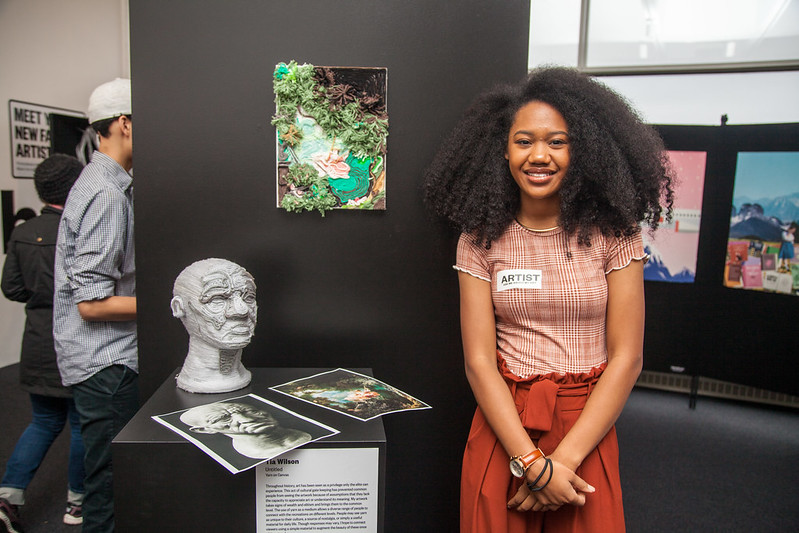 Emerging Artists is a semester-long program that challenges teens to create original works of art responding to a particular topic or current exhibition. Each program wraps up with a showcase in a Hirshhorn gallery. 
In Spring 2022, Artlab is partnering with DC Public Schools for Light Your Fire, an exploration of public art. Using pieces like Abigail DeVille's Light of Freedom for inspiration, participants will create works that reimagine monuments and memorials. Centered in the city of Washington, DC—where every building, park, and plaza has a story—the Emerging Artists will use art, performance, and music to explore and highlight stories missing from the public narrative. 
Stay tuned in for updates on our Emerging Artists' project, and for your invitation to attend the final showcase event later this spring! 
---
Get a feel for past Emerging Artists programs by looking through photos of our past showcases below.