Fall 2011 Film Schedule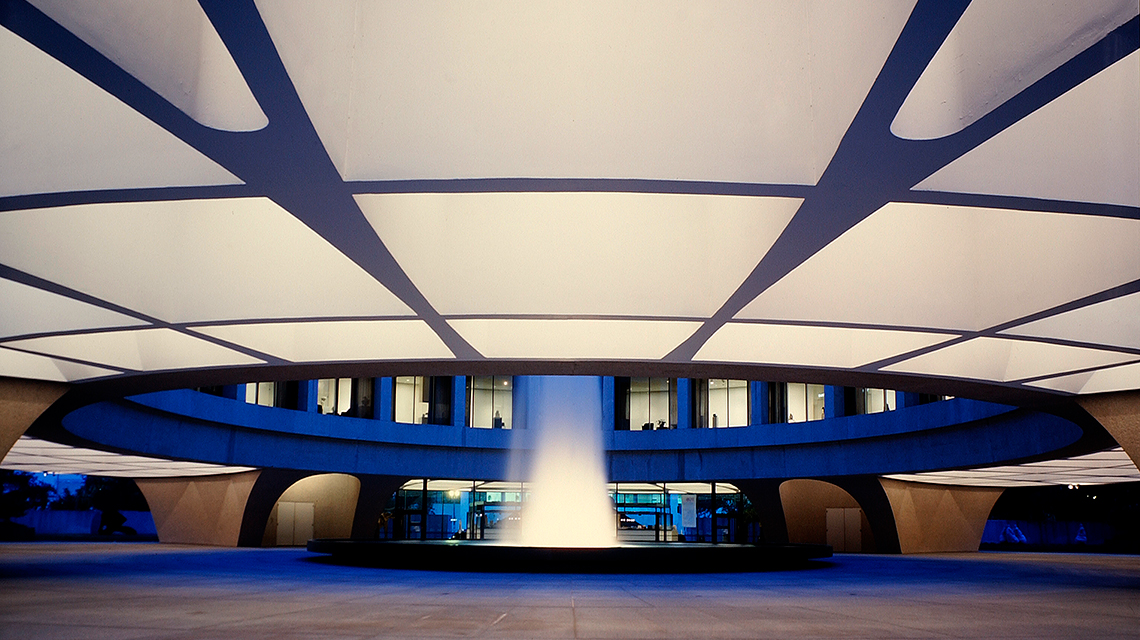 Monday, October 10, 2011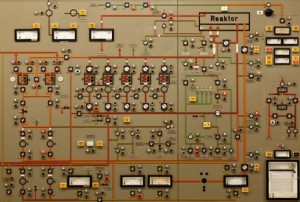 The Smithsonian's Hirshhorn Museum continues to provide some of the best in contemporary film with this fall's series of screenings. Coordinated by associate curator Kelly Gordon, the series features a variety of exceptional, unusual and recently released works from around the world, and offers audiences the chance to hear from celebrated filmmakers and artists. All screenings are free and are located in the Hirshhorn's Ring Auditorium.
"Time Regained [Le temps retrouvé]" (1999)
Thursday, Oct. 13, 7 p.m.
In this irreverently lively film, the late Chilean-born, Paris-based director Raúl Ruiz deploys his characteristically inventive approach to envision Marcel Proust, his characters and his fascination with memory and temporality in order to express attitudes central to progressive art and literature of the 20th century. Catherine Deneuve and John Malkovich star. In French with English subtitles.
"K.364: A Journey by Train" (2010)
Thursday, Oct. 20; 8 p.m.
Avri Levitan and Roi Shiloah, accomplished Israeli violinists of Polish descent who have been close since boyhood, are en route from Berlin to Kraków to perform. Among the subjects of their brief discussions as they travel is the historical and familial meaning of the landscape they are passing through, which now seems like "just trees." Artist/director Douglas Gordon ("Zidane: A 21st Century Portrait", "Feature Film", "24 Hour Psycho") adds an omnipotent perspective with occasional voice-overs that introduce notions of how one's sensibilities are built by floating through history and memory, experience and insight. These brief passages are reinforced by swimming-pool imagery that pulls viewers outside the principal action of the journey. Gordon's rapturous new feature culminates in a real-time performance that is unspeakably moving, despite the artist's confession that "nothing is really explained." In English, Hebrew, Polish and German with English subtitles.
"The Arctic Trilogy" (2011)
Thursday, Oct. 27; 8 p.m.
Paddling a kayak past glacier walls and polar bears, cruising on a hundred-year-old schooner through iceberg-packed seas, exploring tunnels in an ice cave, descending deep beneath the Arctic terrain to mine coal: these are just some of the extreme scenarios Janet Biggs captured when she ventured to Svalbard, the islands between mainland Norway and the North Pole. Awe-inspiring nature has its role to play, but Biggs's trilogy focuses on the human dimensions of her subjects' quests, exploring what draws people into working relationships with such a harsh, forbidding environment. Each twenty-minute video gathers force as the artist alternates stunning imagery with vocals by avant-garde performance artists John Kelly and Bill Coleman. Biggs introduces and discusses her work.
"Andy Warhol: A Documentary Film" (2006)
Sunday, Nov. 6, 11 a.m., Part One; 2 p.m., Part Two
Ric Burns' exhaustive four-hour portrait can make anyone an instant Warhol expert. Narrated by Laurie Anderson and featuring interviews with Irving Blum, Bob Colacello, Dave Hickey, Jeff Koons, Wayne Koestenbaum, Paul Morrissey, George Plimpton and others, this chronological documentary is presented in conjunction with the exhibition "Andy Warhol: Shadows," on view on the Second Level through Jan. 15, 2012.
"Under Control [Unter Kontrolle]" (2010)
Tuesday, Nov. 15; 7 p.m.
The elegant camera of Volker Sattel provides a dispassionate "tour" of facilities related to the nuclear industry in Germany and Austria. This look inside atomic power stations, both active and never-activated, as well as research and training facilities, repositories for nuclear waste and the attendant equipment and bureaucracies, calmly catalogs how the elements of this 20th-century technology appear today. Sattel's meticulous compositions aestheticize this remarkable, complex enterprise. His footage feels, by turns, unimaginable, futuristic, utopian and menacing. Adopting the measured, documentary tone of an industrial film, this unsensationalized meditation on the phenomenon of "Reaktors" packs a thought-provoking, man/machine wallop. Sattel speaks at the screening. In German with English subtitles.
About the Hirshhorn
The Hirshhorn Museum and Sculpture Garden, the Smithsonian Institution's museum of international modern and contemporary art, has nearly 12,000 paintings, sculptures, photographs, mixed-media installations, works on paper and new media works in its collection. The Hirshhorn presents diverse exhibitions and offers an array of public programs that explore modern and contemporary art. Located at Independence Avenue and Seventh Street S.W., the museum is open daily from 10 a.m. to 5:30 p.m. (except Dec. 25). Admission to the galleries and special programs is free. For more information about exhibitions and events, please visit hirshhorn.si.edu. Follow the Hirshhorn on Facebook at facebook.com/hirshhorn and on Twitter at twitter.com/hirshhorn. To request accessibility services, please contact Kristy Maruca at marucak@si.edu or (202) 633-2796, preferably two weeks in advance.