Four Major Works by John Baldessari Given to the Hirshhorn in Honor of Former Director Ned Rifkin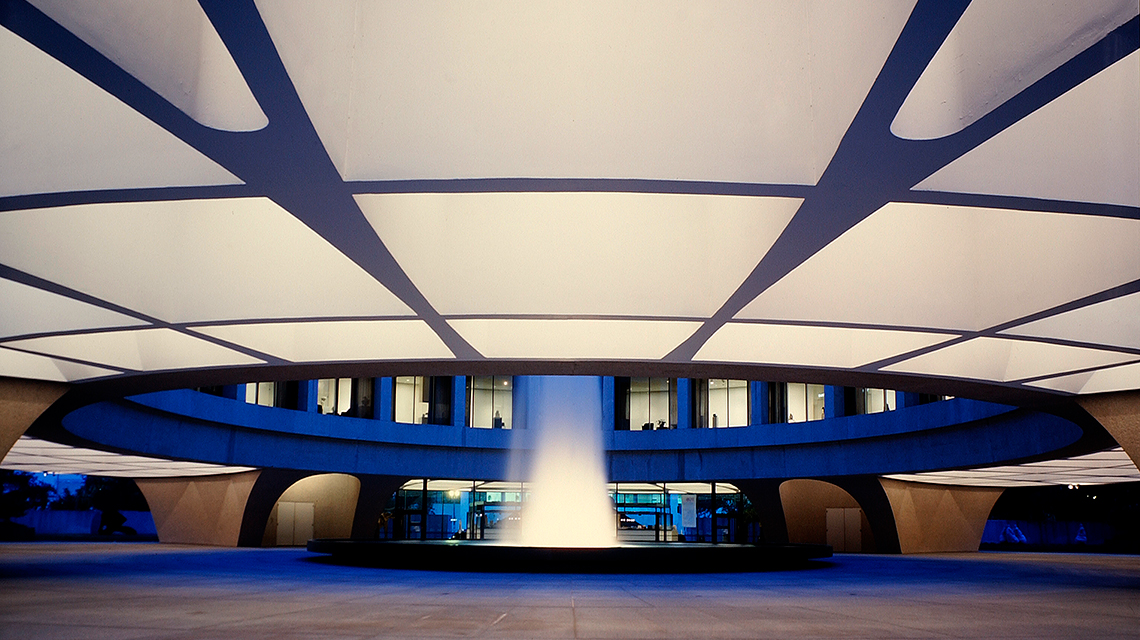 Monday, November 28, 2005
Media only:
Gabriel M. Einsohn (202) 633-2822, einsohng@si.edu
Public only:
www.hirshhorn.si.edu (202) 633-1000 
The Hirshhorn Museum and Sculpture Garden has received a major gift of four early works by American-born artist John Baldessari (California, 1931), given by The Glenstone Foundation in honor of the Hirshhorn's former director, Ned Rifkin. Working closely together, Baldessari, The Glenstone Foundation and Hirshhorn chief curator Kerry Brougher chose works from the artist's personal collection that had never been made available before. These gifts, which are the first works by Baldessari to enter the Hirshhorn's collection, provide an overview of the artist's important early period, in which he questioned the role of art and became a primary force in establishing what would later be termed "conceptual" art. 
The works gifted include "Exhibiting Painting" (1967-1968); "Songs 1: Sky/Sea/Sand" (1973); "Cremation Project, Corpus Wafers (With Text, Recipe and Documentation)" (1970) and "Blasted Allegories (Black and White Sentence): Red To What Is Red All Over And Black And White" (1978). 
Hirshhorn Director Olga Viso said, "We are extremely grateful for this generous gift from The Glenstone Foundation. These works deepen the museum's holdings of an influential chapter in contemporary art that spanned the 1960s and 1970s and continues to influence artists today. They will take their place alongside other artists substantially represented in the collection, including Ed Ruscha and Bruce Nauman." 
Baldessari began his career as a painter but, over time, incorporated photography and text into his work, distancing his own hand from the work and blurring the boundaries between media. Eventually he began to combine apparently unrelated images, generally film stills, creating new meaning out of these cinematic montages. 
The pieces given to the Hirshhorn are significant and rarely seen early works. "Exhibiting Paintings" is from a series in which Baldessari asked professional sign painters to paint texts from how-to manuals and art publications onto canvas. In his "Cremation Project, Corpus Wafers (With Text, Recipe and Documentation)," he publicly burned, or "cremated," all of the conventionally handmade works he painted between May 1953 and March 1966. The ashes were baked into cookies and placed into an urn. The installation includes the original cookies; a bronze plaque that includes the artist's name, the destroyed paintings' date of birth and death; the recipe for making the cookies; a public newspaper announcement containing a notice of the cremation; and a set of six photographs of the cremation event. 
In the early 1970s, Baldessari was inspired to make a series of fragmented narratives by avant-garde music; the work of Nam June Paik and other Fluxus artists. "Songs 1: Sky/Sea/Sand" is a combination of seven index cards and 113 color photographs that capture red balls thrown into the air. The photographs are arranged so that the balls in each picture are aligned-similar to an imaginary line of musical notes. 
"Blasted Allegories" includes a sequence of seven black-and-white and two color photographs that were taken every 10 minutes by a camera aimed at a television, over which random words were superimposed. These images are combined according to a predetermined system of ordering. The title of the series refers to the complexity of multiple meanings derived from Nathaniel Hawthorn's1854 letter in which he wrote, "I am not quite sure that I entirely comprehend my own meaning in some of these blasted allegories." 
All of these gifts will be on view in the summer of 2006, when Baldessari will serve as guest curator of an installation for the Hirshhorn using works from the collection. 
The Hirshhorn Museum and Sculpture Garden, the Smithsonian's museum of international modern and contemporary art, includes more than 11,500 paintings, sculptures, film, video, mixed media installations and works on paper. The museum maintains an active exhibition program and offers an array of free public programs that explore the art of our time. The Hirshhorn, located at Independence Avenue and Seventh Street S.W., is open daily from 10 a.m. to 5:30 p.m. (closed Dec. 25), and admission is free.
# # #