Gallery Guide Program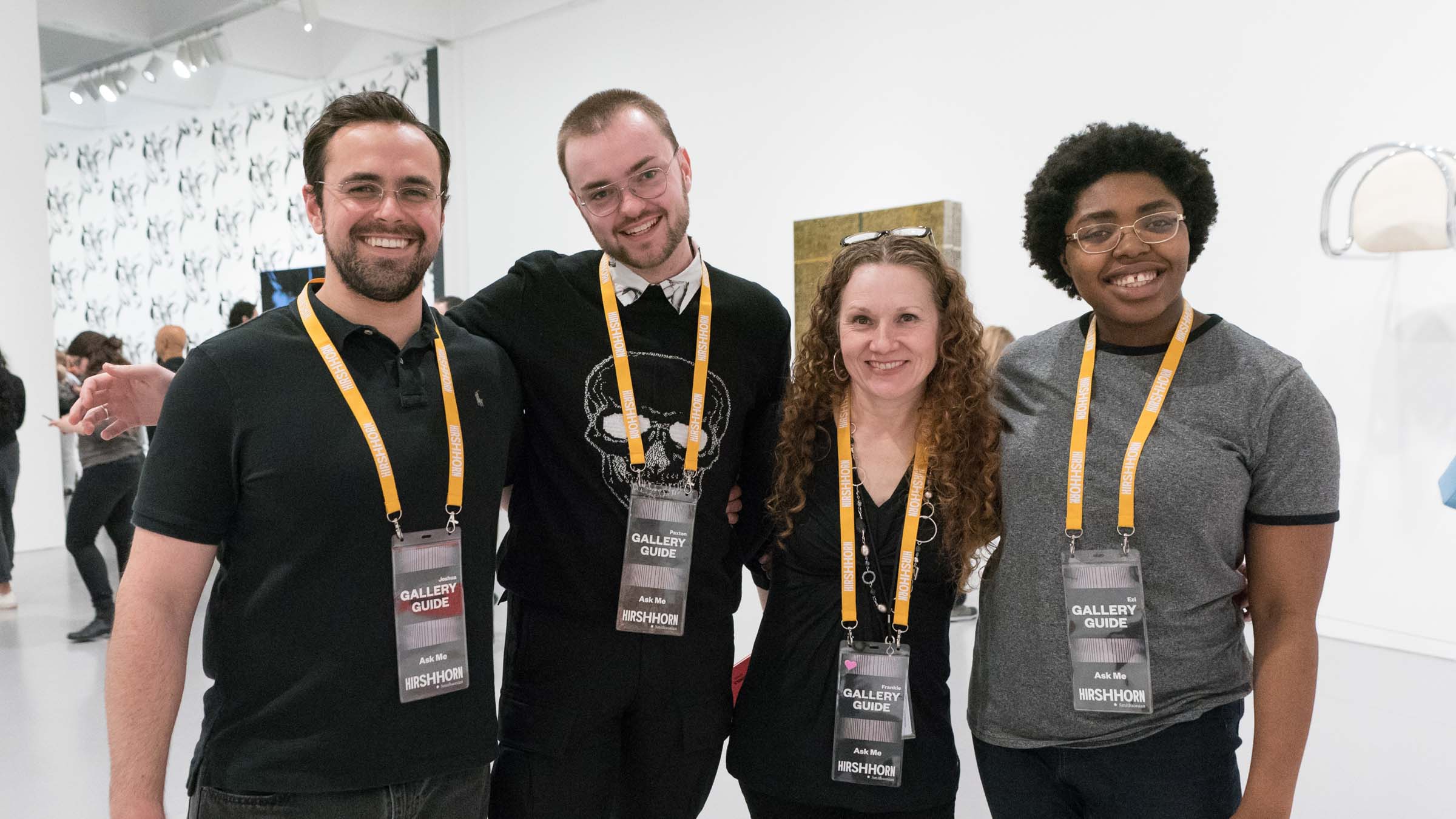 SEEKING GALLERY GUIDES
The Hirshhorn's Gallery Guide program is a volunteer opportunity for curious and creative people to design and lead interactive gallery tours and experiences for museum visitors of all ages. Guides participate in a 3-day training to learn about the museum's current exhibitions and how to lead inclusive conversations based on close-looking at art and architecture.
ABOUT THE GALLERY GUIDE PROGRAM
The Gallery Guide program is an excellent opportunity to develop a deeper connection to art while building skills in museum education, public speaking, visitor service, and group facilitation. Gallery Guides learn about art and artists in the collection and special exhibitions through training and independent research.
REQUIREMENTS
The program is open to all people over the age of 18 and available for course credit. Guides should be curious, independent, reliable, and enthusiastic about modern and contemporary art. Diverse applicants from both art and non-art backgrounds are encouraged to apply! Program participation is contingent upon successful completion of the three-day introductory training.
Our schedules are built to fit yours. During the session, new Gallery Guides commit to 2 shifts and 2 hours of independent research per week. Shifts are 9:45am-1:45pm and 1:30pm-5:30pm Monday-Sunday.
BENEFITS
Special invitations to Hirshhorn events and programs
Behind-the-scenes tours of Hirshhorn and other DC museums
Networking amongst a community of arts professionals
Discounts at Smithsonian stores and restaurants
Free admission to non-Smithsonian museums who have reciprocity with the Smithsonian
HOW DO I JOIN?
To apply, please submit a resume, cover letter, and availability to vancen@si.edu
Fall 2022
Applications due: August 19
Training: September 7-10
Session: September 12-December 16
*Spring 2023 *
Applications due: November 15
Training: January 11-13
Session: January 17-May 1