Hidden Noise Maker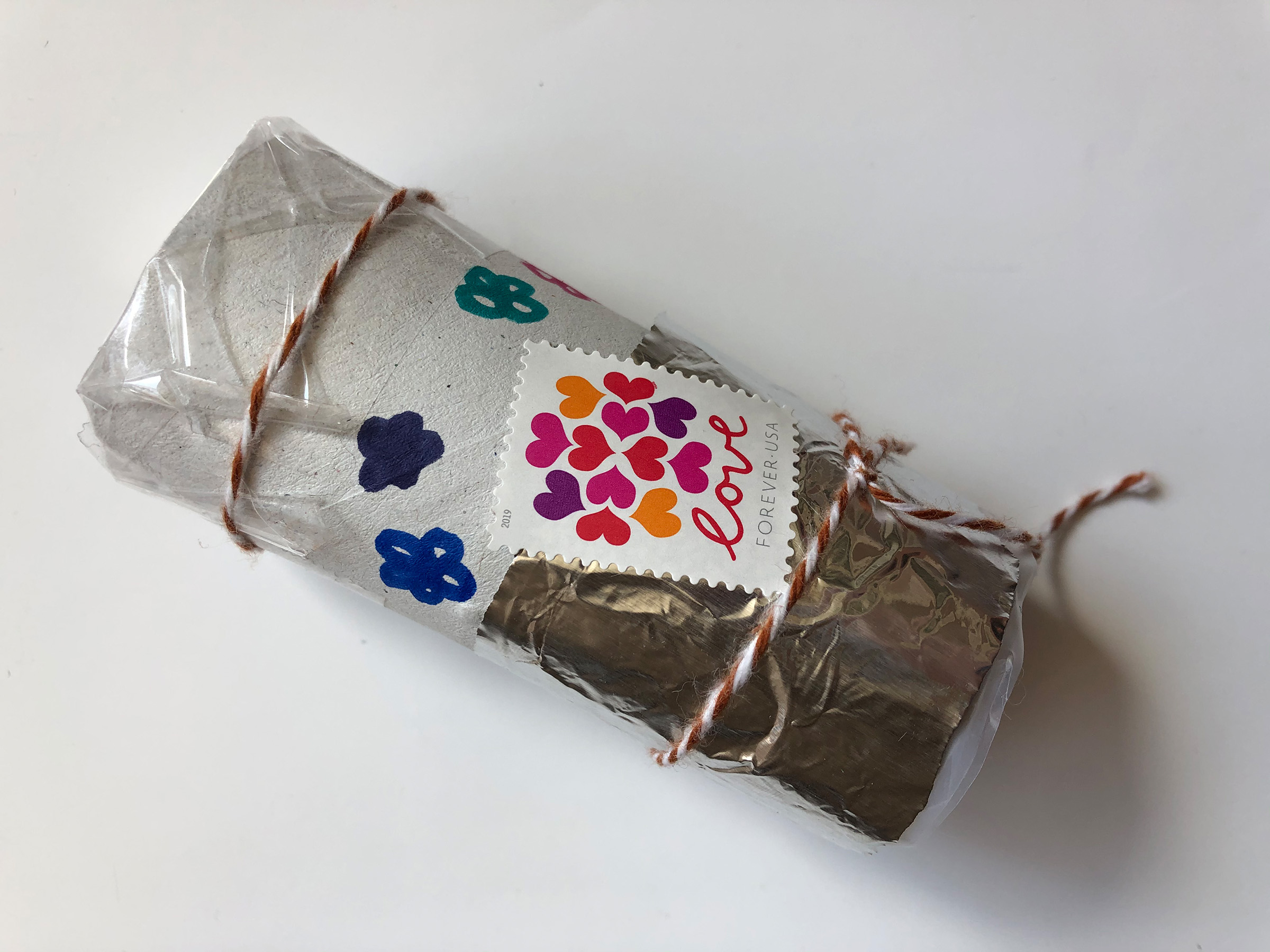 Play a game inspired by Marcel Duchamp! Make your own noisemaker, with a secret noise inside.
We want to see your creations! Share on social media @hirshhorn with #HirshhornInsideOut.
Time: 20–30 minutes
Skill Level: Intermediate
Topic: Readymades
LOOK CLOSELY
Take a look. What do you see? You probably notice a ball of twine nestled between two brass plates. Yet there's more to this artwork than meets the eye! Artist Marcel Duchamp first created this artwork, which is called With Hidden Noise, with some help from his friend Walter Arensberg. Walter chose a secret object and hid it inside the artwork. Nobody, not even Marcel Duchamp, knew what Walter hid inside. Artist Marcel Duchamp sometimes created the same artwork again and again, including With Hidden Noise. For later versions of the artwork, the artist's wife was the one who hid the secret object. Artist Marcel Duchamp liked to play games, especially chess. He also made art that sometimes included jokes, tricks, and riddles.
Marcel Duchamp is known for changing the way we define art. At a time when most artists were focused on making art that was beautiful, he created art that was based on ideas. One of Marcel's most unusual ideas was to repurpose objects that already existed, such as hat racks and bicycle wheels, as artworks. Sometimes, he would reposition them or change them in some small way, but other times he simply declared them artworks.
Marcel Duchamp is famously known for saying, "It's art if I say so."
Want to learn more? Read more about Marcel Duchamp's life and work.
---
MAKE IT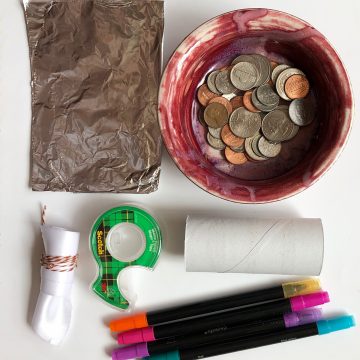 Gather your materials. You'll need a cardboard tube, some aluminum foil, various small objects to produce the hidden noise (coins, dried beans, rice, buttons), tape, and some decorations (torn paper, ribbon). Note to adults: Choose objects suited to your child's age; avoid choking hazard with small objects.
Cover one end of your cardboard tube. You can use a piece of paper or foil. If needed, use a piece of tape to secure the cover.
Choose a "secret" noise. Experiment with the sounds different objects make. How does rice sound different from coins when shaken? Explore and describe each noise together. Then, choose a noise (and keep it a secret!).
Hide your secret noise. Place the noise (or noises) inside the cardboard tube.
Cover and secure the other end of your cardboard tube with paper or foil, attached with tape.
Decorate the outside. Be creative and explore the possibilities. For this example project, we used markers, foil, string, and a postage stamp as a sticker!
Ask a friend if they can guess what is in the tube.