Hirshhorn Acquires Major Artworks by Dan Flavin, Bruce Conner, Michael Snow and Gabriel Orozco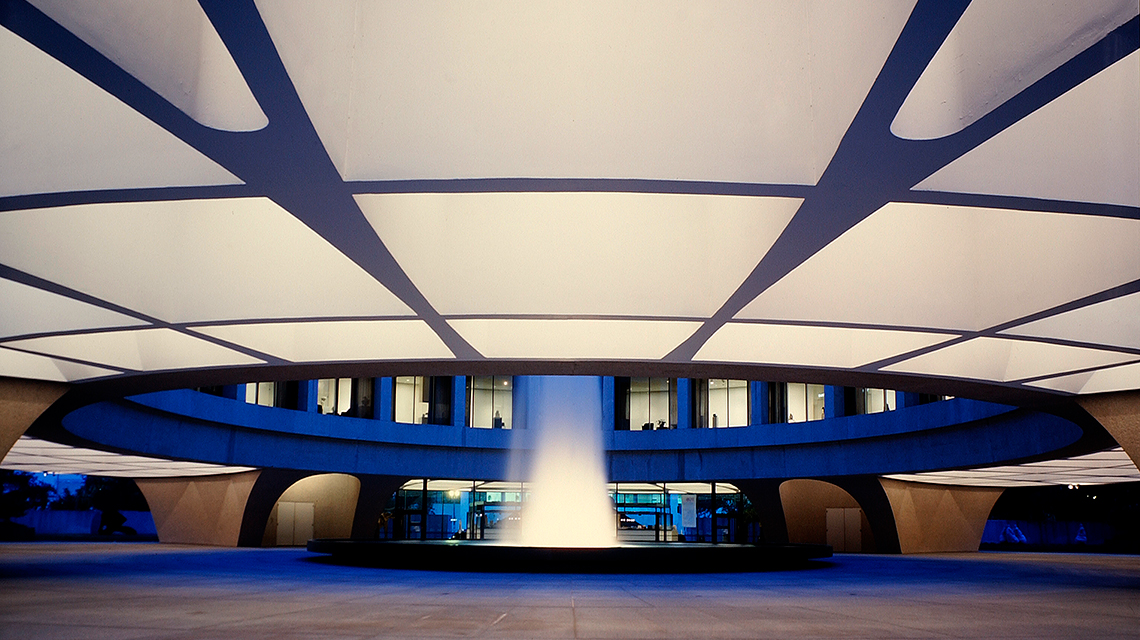 Monday, January 3, 2011
Recent Acquisitions Expand Holdings by Key Artists in a Variety of Media
The Hirshhorn Museum has recently acquired important artworks in sculpture, film and photography that demonstrate the museum's commitment to collecting key artists' work in depth in the tradition of its founder, Joseph H. Hirshhorn, and expanding its current holdings in these mediums. Several of the works will be on view in 2011 and 2012, and make a significant contribution as the Hirshhorn's prepares for a major exhibition focusing on the permanent collection to celebrate the museum's 40th anniversary in 2014. 
"We are thrilled to acquire these major artworks for our collection," said Kerry Brougher, deputy director and chief curator. "The Flavin sculpture is a significant piece that will dramatically engage with the architecture of the Hirshhorn's galleries. The Conner and Snow films, some of the most influential of the postwar era, strengthen our moving-image collection immensely, and the Orozcos fortify our holdings in contemporary photography."
Dan Flavin (American, b. New York, 1933; d. Riverhead, N.Y., 1996) has garnered international acclaim for his sculptural installations made from mass-produced fluorescent-light fixtures. "Untitled (to Helga and Carlo, with respect and affection)" (1974) is an exceptionally important addition to the Hirshhorn's collection not only because it is a hallmark piece in Flavin's oeuvre but because of its adaptability to the museum's distinctive architecture. This piece is an example from the artist's "barrier" series—started in 1966—of freestanding fixtures that extend across gallery spaces in various colors, sizes and shapes and are meant to redefine the viewer's experience of those spaces. The Hirshhorn's presentation will be noteworthy because this unique piece has not been installed in a museum since its premiere in 1974. This piece complements the museum's other Flavin holding, "'monument' for V. Tatlin" (1967), as well as holdings by other minimalist and light and space artists such as Donald Judd, Robert Irwin, Larry Bell, Doug Wheeler and James Turrell, among others.
Affirming the museum's commitment to the collection and conservation of film, video and new media works is the acquisition of prominent films by Bruce Conner (American, b. McPherson, Kan., 1933; d. San Francisco, 2008) and Michael Snow (Canadian, b. Toronto, 1929). Conner, though primarily known for his assemblages and experimental films, worked in a variety of media, including collage, photography and drawing, and the Hirshhorn already has several examples of his work in its permanent collection. "A Movie" (1958), "Report" (1967), "Crossroads" (1977) and "Valse Triste" (1978) are the first of his films to be purchased and demonstrate the arc of the artist's achievements in the medium. Combining a variety of pre-existing footage and new and existing scores, Conner created filmic collages that are by turns nostalgic, ironic and haunting and have come to influence a generation of filmmakers, video artists and music-video directors. "Valse Triste" was on view in 2008 as part of "The Cinema Effect: Dreams," a Hirshhorn-organized exhibition that travels to CaixaForum Barcelona in May 2011. "A Movie" and "Crossroads" will be featured in the upcoming Hirshhorn exhibition "Art and Destruction," scheduled for 2012.
Snow's "Wavelength" (1967) was named by Village Voice critics among the "100 Most Important Films of the 20th Century." This is the first film work by this pioneering Canadian artist to enter the museum's collection. In this ostensibly simple yet ambiguous film, a 45-minute zoom shot "studies" a loft space in which actors realize a sequence of events. The camera itself becomes the lens through which the artist examines the essence of cinema: illusion and fact, space and time, subject and object. With "Wavelength," Snow created an artwork that is at once a cornerstone of the "structural" experimental film movement of the 1960s and a nuanced expression of the artist's psyche. The film is an avant-garde classic that, along with Paul Sharits' "Shutter Interface" (1975), purchased in 2009, anchors the Hirshhorn's collection of the most influential experimental films of the 20th century.
The photographs by Gabriel Orozco (Mexican, b. Jalapa, 1962), "Tortillas y Ladrillos" (1990), "Yielding Stone Image" (1992/2009) and "Cutting Rings" (1995) are documents of the artist's discoveries outside of the studio. "Tortillas y Ladrillos," for example, records the simple action of having propped corn tortillas atop stacks of bricks, where "Cutting Rings" depicts the imprints left by the metal cylinders and water used to cut stone in a workshop in Italy. By blurring the line between the unusual patterns and juxtapositions he comes across in the course of daily life and the circumstances he stages himself, Orozco highlights the often hidden exchange between serendipity and intention. These are the first works to enter the collection by the artist, whose photographs were featured in a 2004 "Directions" show. This acquisition strengthens current holdings of contemporary photography and the work of Latin American artists.