How to Participate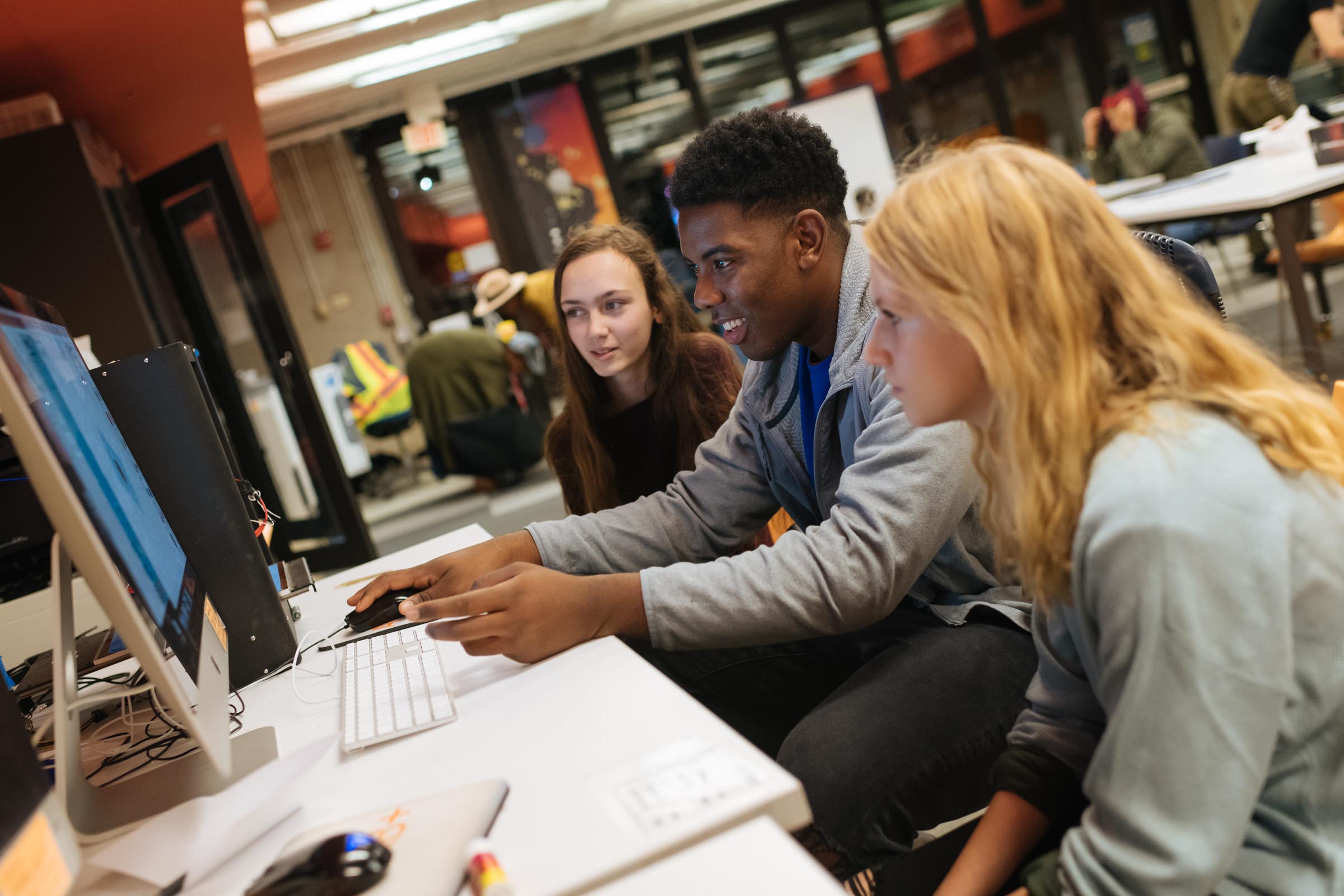 Open Studio
Wednesday–Thursday, 4–8 pm
Open Studio is a creative laboratory led by teens. It is completely stocked with professional equipment, including a recording booth, computers, 3D printers, DSLR cameras, video gaming equipment, and much more. Here we invite teens to explore their imagination, expand on their creative ideas, and socialize with friends. Open Studio is a drop-in program open to teens of all backgrounds and experiences.
Check out the entire Open Studio schedule here.
---
Emerging Artists Internship Program
Application-based programs in spring and fall
Created for teens ready to take their skills to the next level, this program provides exclusive access to ARTLAB technology, professional artist development, leadership opportunities, and the chance to be involved directly with events and exhibits happening at the Hirshhorn. This multi-week intensive program culminates in a final showcase open to the public.
Interested in applying to be a Fall 2019 Emerging Artist? Follow us on social media, @artlabplus, to stay up to date. Fall 2019 applications will open in August.
---
PRODUCTION TEAMS
Multiple application-based opportunities year round
Teens with skills in video production, graphic design, video game design, 3D design, and other digital arts can apply to participate in a Production Team. This program gives teens the real-world experience of working on professional projects at a variety of Smithsonian museums—the Freer|Sackler, for instance, or the National Museum of American Art, as well as the Hirshhorn.
We are now seeking teen artists—especially girls and femmes—for our latest Production Team, The Salon. During The Salon, teens will conceptualize an online TV show about black girls and women and their hair. Apply here today! Applications are due by 11:59 pm, June 23.
---
ARTLAB Workshops
Multiple registered opportunities year round
ARTLAB occasionally offers registration-based workshops focused on specific digital mediums. Workshops are led by highly skilled artist mentors. Past workshops have concentrated on mediums ranging from 3D design to zines.