In Depth: Alberto Giacometti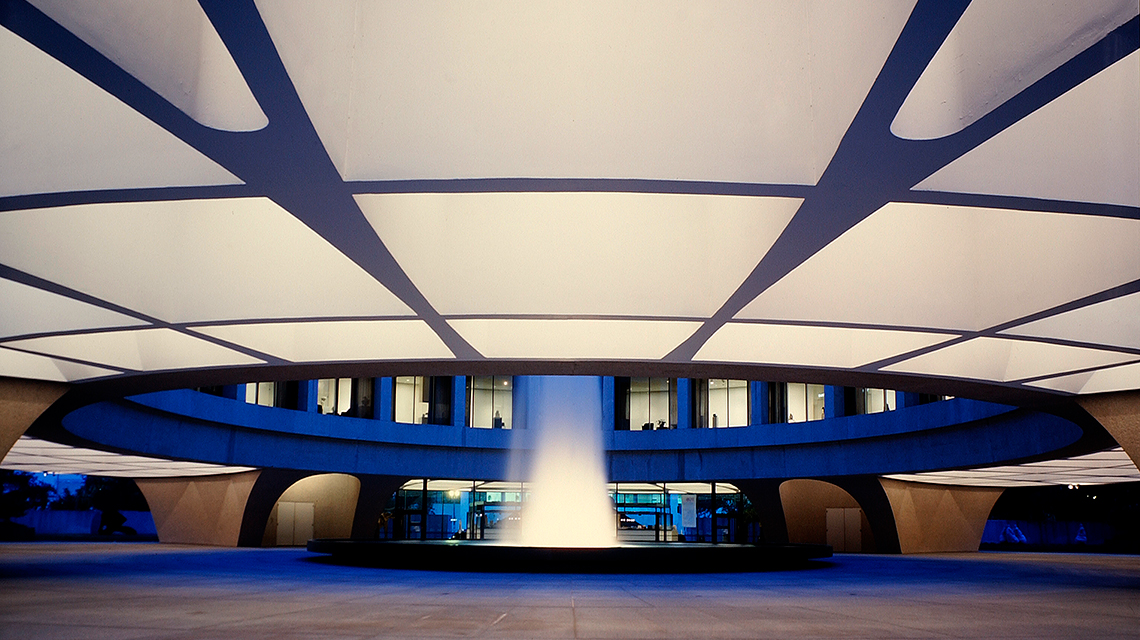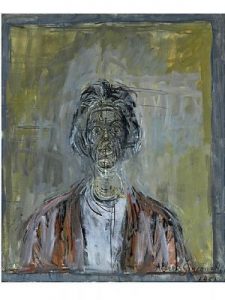 Throughout his life, Alberto Giacometti (Swiss, born Borgonovo, 1901–1966) was devoted to portraying the human figure in various styles and media. In 1922 he moved to Paris to study with Antoine Bourdelle, Auguste Rodin's protégé. From 1925 to 1929, Giacometti created Cubistic works and abstract linear constructions drawing on the simplicity and totemic frontality of African carvings. These brought him to the attention of the Surrealists, with whom he became aligned until 1935. 
From the mid-1930s through World War II, the artist struggled to convey in sculpture his visual concept of a model in empty space at a far distance, a preoccupation that would develop into his mature style. Giacometti's postwar figure sculptures had skeletal bodies with gouged surfaces that surpassed the expressiveness of Rodin. The combination of fixed frontal stares and ravaged surfaces effectively keep the viewer at a distance, for seen up close the features dissolve into daubs and irregular textures. 
Giacometti's paintings have a similar effect, worked and reworked into a skein of lines and color floating in diffuse fields—reflecting the artist's belief in the Existentialist premise that one cannot fully know or experience the reality of another person, and that this separateness underlies our daily consciousness. 
Adapted from The Human Figure Interpreted: Modern Sculpture from the Hirshhorn Museum(1995), by Valerie J. Fletcher.