In Depth: Willem de Kooning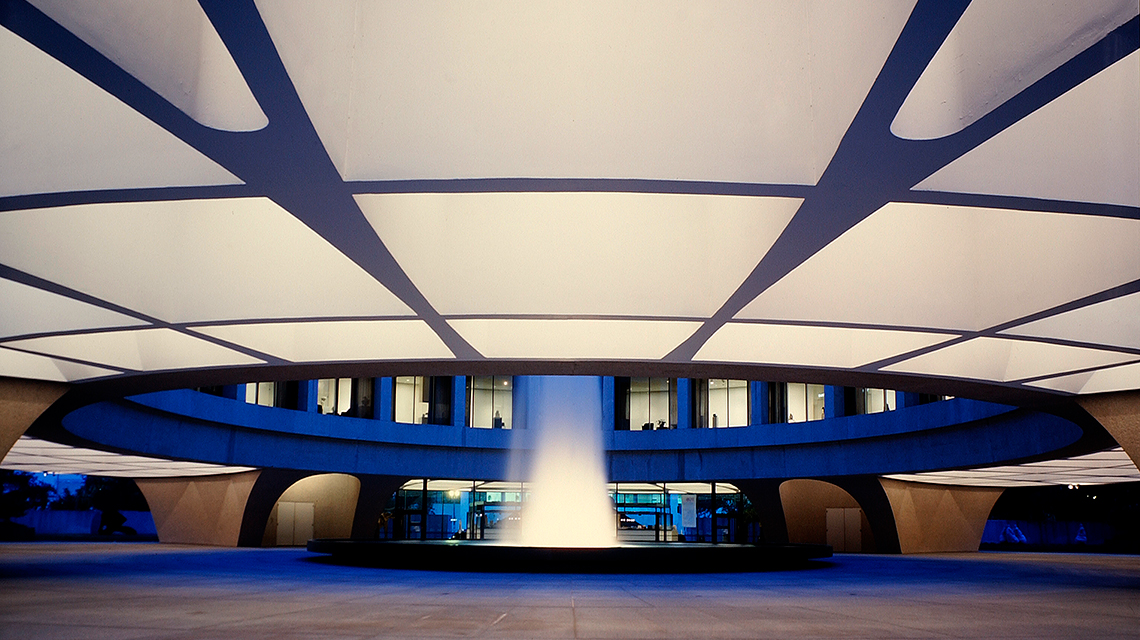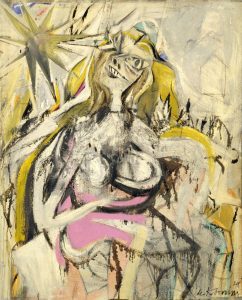 Willem de Kooning's sixty-year career began in his native Holland, where he studied fine and applied arts at the Rotterdam Academy. In 1926, after serving an apprenticeship in commercial art,  he left Holland as a stowaway, emmigrated to the United States, and eventually settled in Manhattan. There he joined a circle of vanguard writers and artists, including Arshile Gorky, Stuart Davis, and John Graham, who encouraged his interest in the avant-garde. While supporting himself as a house painter and designer of department store displays in the 1930s, de Kooning created paintings in which geometric and biomorphic shapes merged within a cubist space. By the time he designed an abstract mural for the 1939 World's Fair, he had decided to abandon commercial work to become a full-time artist.
 
In the late 1940s, de Kooning transformed Cubist abstraction into an expressionist style of painting. His black and white abstractions, featured in his first solo exhibition in 1948, established his reputation as a leader of the New York vanguard. In 1951, the Art Institute of Chicago awarded him the Logan Prize and purchased his mural-scale painting, Excavation, 1950. During the early 1950s, de Kooning explored the theme of Woman in a series of violently expressive paintings.
Developing a bold style of gestural paintings, he produced figure paintings and abstract, urban landscapes throughout the 1950s. In the following decade, pastoral themes replaced the urban violence of his earlier expressionist work. In 1963, de Kooning moved from a Manhattan loft to his newly built studio in the East Hampton community of the Springs. The North Atlantic light and flat beaches of Long Island inspired the luminous paintings of de Kooning's later career.
In the 1980s he embarked on a series of starkly simplified, lyrical abstractions that critics termed his old-age style. De Kooning's abstract and figurative works epitomize the aesthetic power and critical issues of post- war expressionism.
 
Judith Zilczer