Gallery Guide Program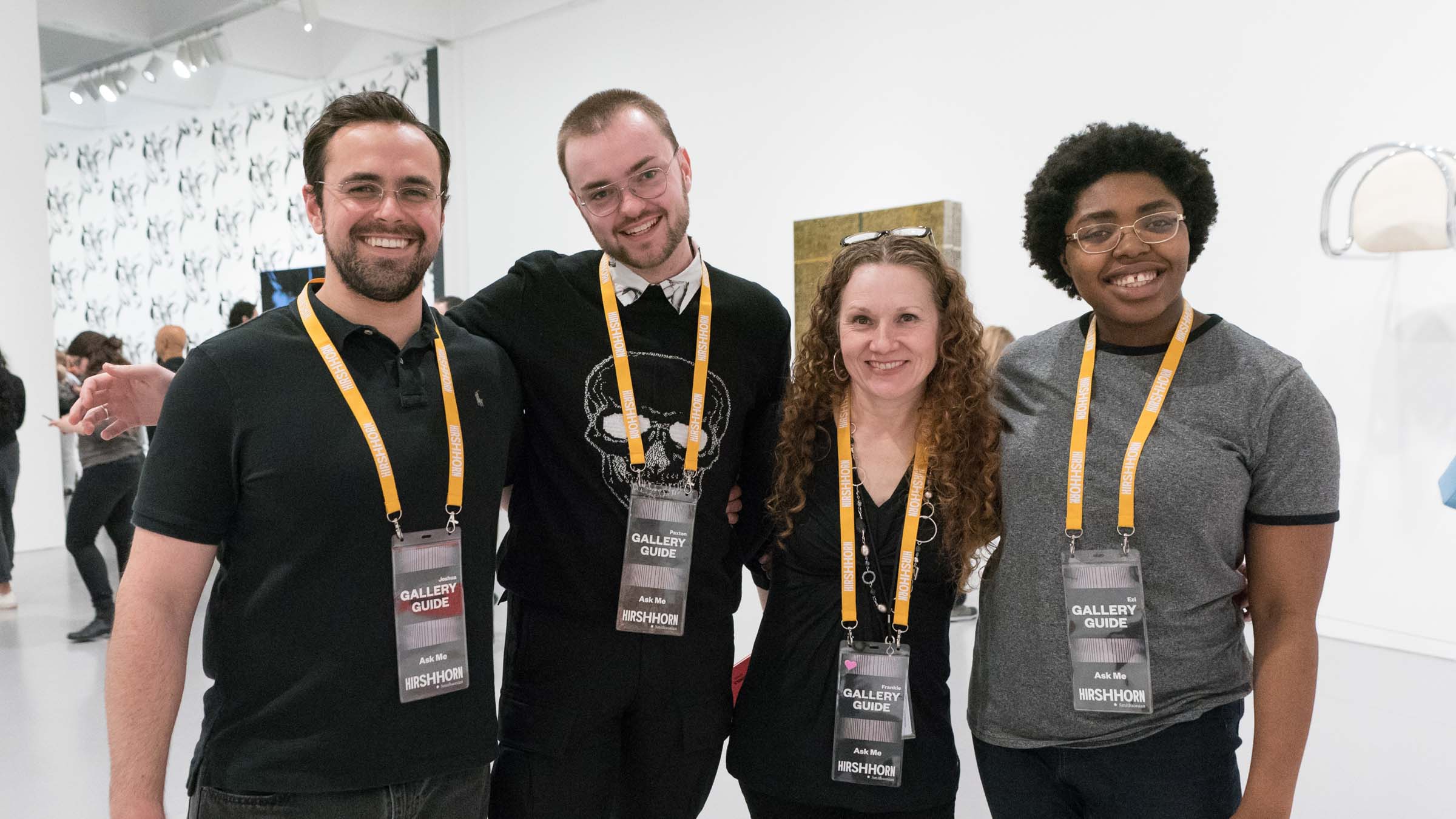 ABOUT THE PROGRAM
The Hirshhorn Museum & Sculpture Garden, the Smithsonian's modern and contemporary art museum, seeks welcoming and dedicated volunteers to serve as Gallery Guides. Gallery Guides connect diverse audiences with the challenging and powerful art of our time. Facilitating close looking, critical thinking, and conversation, Gallery Guides promote meaningful and memorable experiences in the Museum.
This program provides an excellent opportunity to develop career experience and a deeper connection to art. Gallery Guides learn about art and artists in the collection and special exhibitions through trainings and independent research. Initial trainings focus on skills and strategies for gallery conversations and tours. Guides build their modern and contemporary art expertise over time, based on personal interests. Other benefits include behind-the-scenes access, continuing learning opportunities, access to Smithsonian Libraries, participation in public programs and openings, and a network of art professionals and enthusiasts.
REQUIREMENTS
Our schedules are built to fit yours. Gallery Guides commit 4 (or more if desired) hours per week for a four-month session, but many guides continue in the program for extended periods of time. The program is open to all people over the age of 18 and available for course credit. Diverse applicants from both art and non-art backgrounds encouraged! Program participation is contingent upon successful completion of the three-day introductory training.
HOW TO APPLY
Please submit a résumé and cover letter to hmsgguides@si.edu.
IMPORTANT DATES
Summer 2020

Applications due: April 5

Training: May 20-22

Session: May 25 – August 23