Gallery Guide Program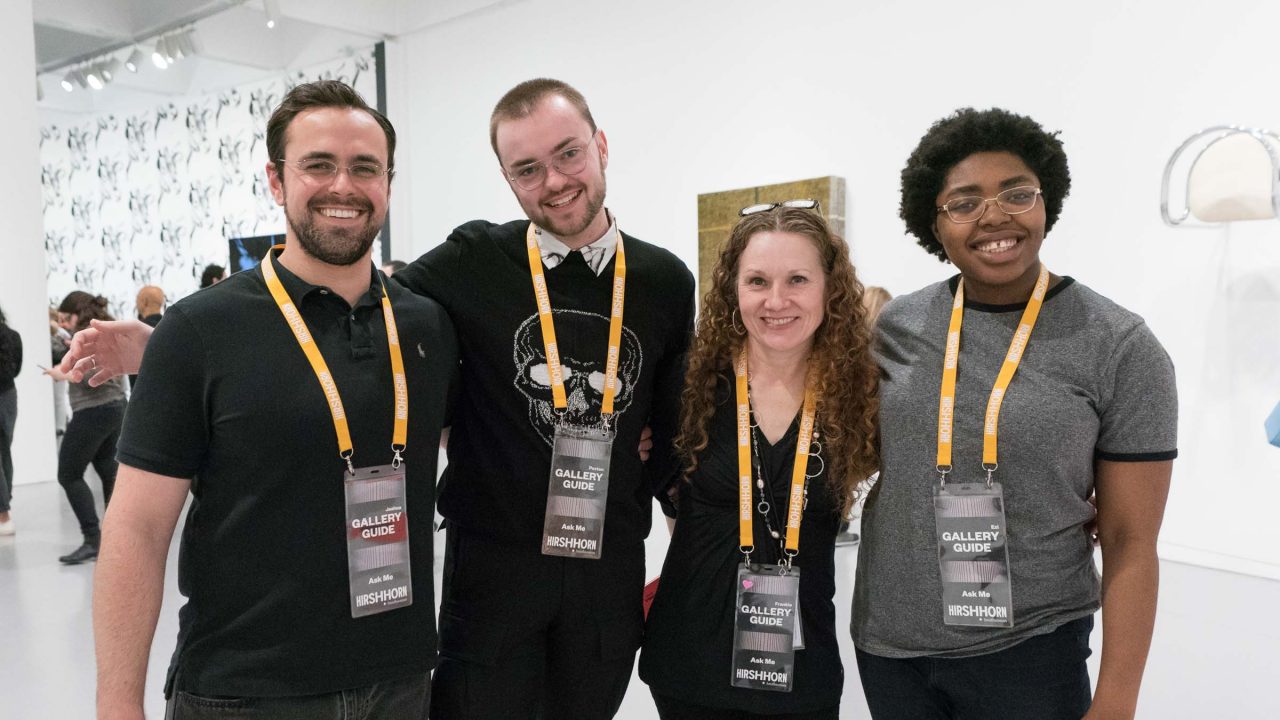 The Hirshhorn Museum & Sculpture Garden, the Smithsonian's modern and contemporary art museum, is seeking knowledgeable and welcoming volunteers to serve as Gallery Guides for summer 2018. Gallery Guides welcome diverse audiences to connect with the challenging and powerful art of our time. Facilitating close looking, critical thinking, and conversation, Gallery Guides promote meaningful and memorable experiences in the Museum.
This program provides an excellent opportunity to develop career experience and a deeper connection to art. Gallery Guides learn about art and artists in the collection and special exhibitions through trainings and independent research. Initial trainings focus on gallery facilitation skills and strategies. Guides build their content expertise over time. This session guides will work closely with the following exhibitions: Georg Baselitz, What Absence is Made Of, Mark Bradford: Pickett's Charge, The Message, and more.
Gallery Guides build skills in museum education, visitor service, and public speaking by leading tours and informal gallery conversations. Other benefits include behind-the-scenes access, continuing learning opportunities, access to Smithsonian Libraries, participation in public programs and openings, and a network of art professionals and enthusiasts.Gallery Guides commit to 2-3 shifts per week (8-12 hours per week). The program is open to all people over the age of 18 and available for course credit. Please submit a resume and cover letter to hmsgguides@si.edu to apply.  Program participation is contingent upon successful completion of orientation (attend 1 of 2 sessions available) and training (attending majority of 3 day training).
Important Dates:
March 25: Application deadline

April 2: Invitations to interview sent

April 13: Interviews complete

April 20: Notification of acceptance

April 26 or May 2: Orientation

May 22, 23, 24: Training

May 26: Summer session shifts and tours begin

August 26: Summer session ends