Gallery Guide Program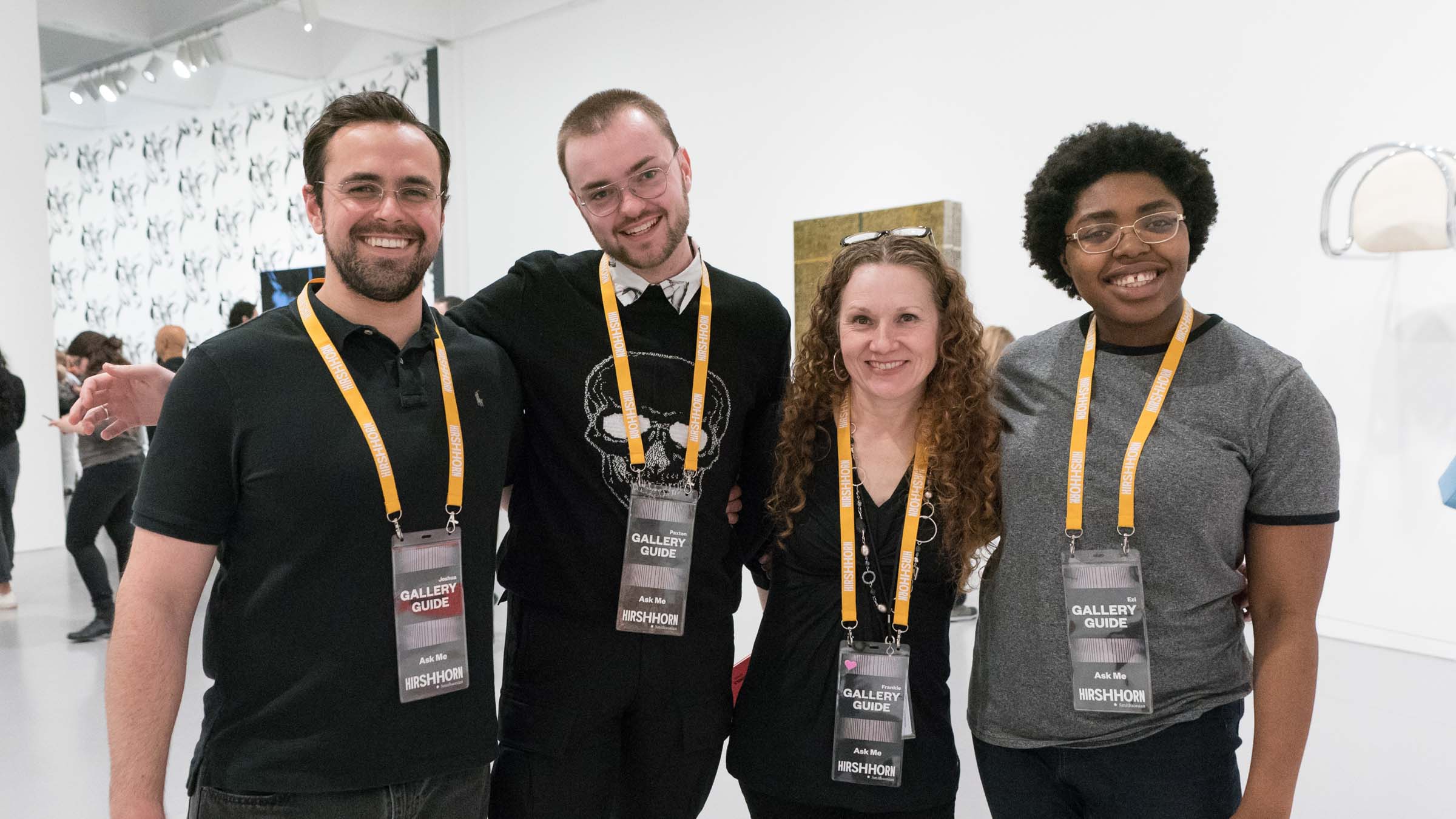 Gallery Guides welcome diverse audiences to connect with the challenging and powerful art of our time. Facilitating close looking, critical thinking, and conversation, Gallery Guides promote meaningful and memorable experiences in the Museum.
This program provides an excellent opportunity to develop career experience and a deeper connection to art. Gallery Guides learn about art and artists in the collection and special exhibitions through trainings and independent research. Initial trainings focus on skills and strategies for gallery conversations and tours. Guides build their content expertise over time, based on personal interests. 
Gallery Guides build skills in museum education, visitor service, and public speaking by leading tours and informal gallery conversations. Other benefits include behind-the-scenes access, continuing learning opportunities, access to Smithsonian Libraries, participation in public programs and openings, and a network of art professionals and enthusiasts.
Gallery Guides commit to 1-3 shifts per week (4-12 hours per week). The program is open to all people over the age of 18 and available for course credit. Please submit a resume and cover letter to hmsgguides@si.edu to apply.  Program participation is contingent upon successful completion of orientation (attend 1 of 2 sessions available) and training (attending majority of 3 day training).
IMPORTANT DATES
Spring 2019
Applications due: November 4, 2018
Training: January 9-11, 2018
Summer 2019
Applications due: March 24, 2019
Training: May 21-23, 2019
Fall 2019
Applications due: July 15, 2019
Training: August 21-23, 2019