Red, Yellow, Blue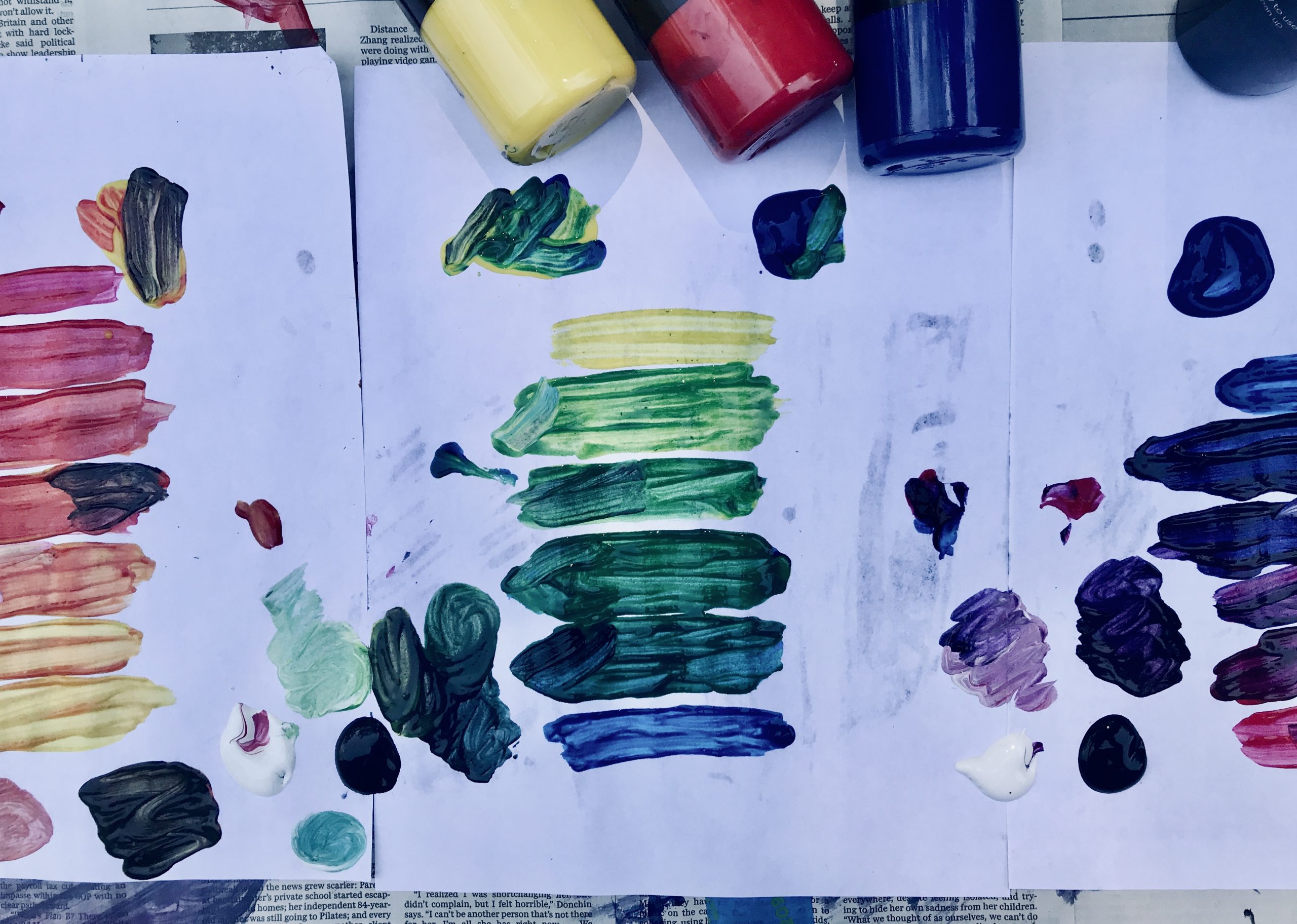 Painting with a budding artist? Keep it wonderfully simple—and get maximum results—by using a limited color palette In this Mini Art Lesson we explore color mixing.
Mini Art Lessons offer open-ended opportunities for caregivers of young children (under age 8) to explore art concepts playfully and intentionally.
Prep Time: 10–15 minutes
Best for Ages 2–8 (Note: older kids will also enjoy this!)
Adult supervision recommended
---
TELL ME MORE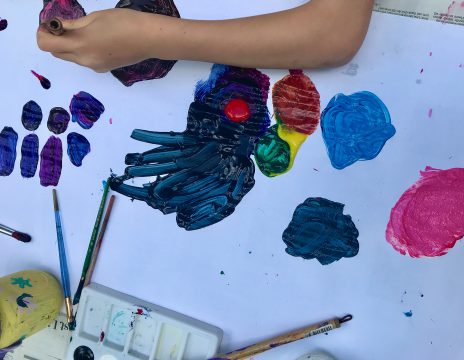 What's the big idea? 
So many possibilities with so few colors! Even for children who know their colors, this approach to painting develops a deep understanding of how to build colors in many variations. Whenever you paint, set up the project this way, allowing your child to think more critically about how to build the perfect colors and empowering them with creative control over their work!
What might kids learn through this activity? 
Children under age 4 will love exploring the cause and effect of watching colors swirl and mix in different ways.
Older children will enjoy learning the difference between primary and secondary colors, exploring tints and shades, and the challenge of finding that perfect mix of color for their work.
---
GET STARTED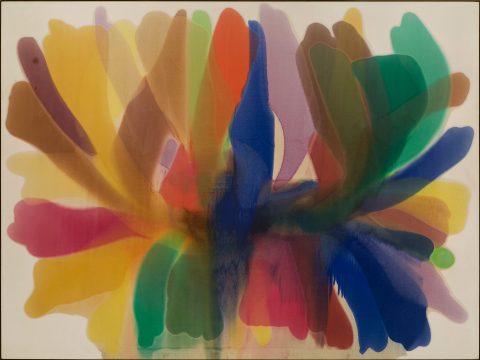 Talk: What's your favorite color? What's your child's favorite color, and why? How many things can you think of that are that color?
Look at this artwork. What do you see? Describe the colors and shapes. Notice where colors overlap and make new colors.
This artwork is called Point of Tranquilityand is by the artist Morris Louis. Louis was a member of the Washington Color School. He created his colorful paintings by pouring diluted paint over canvas. See other works by Morris Louis in the Hirshhorn collection.
Learn about primary colors! Watch this videobefore or after painting.
---
TRY IT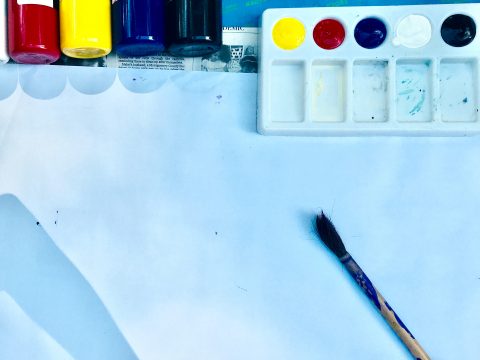 Set up for success. Choose a space you don't mind getting messy.
Gather your materials. You'll need newspaper, white paper, a few paint brushes, a cup of water, and the following paint colors: red, yellow, and blue. Optional: set aside white and black paint for later.
Cover your work area. Tape newspaper to your table. Need a table? Turn over a large cardboard box, and voila!—a table you don't mind getting messy (bonus if you paint the box!).
Start with the primary colors: red, yellow, and blue. Squirt two colors side by side. Mix different combinations and notice what happens. Red and yellow makes orange.
What happens if I add more red?
More yellow?
How many different shades of orange can you make?
Continue mixing primary colors until you've made all the secondary colors. Mix yellow and blue to make green. Mix red and blue to make purple.
How many greens can you make?
How many purples?
Which variations are your favorite?
Make tints and shades by mixing in white and black paint. Explore how adding white to your colors creates different tints. Add black to create shades. Vary the amount you add to red to create light pink or dark pink, for example.
As you work, make observations and ask questions:
Describe that color.
What happened when ___?
What if you tried this? Added this?
Which color(s) do you like best? Why?
Want to do more? Pair this with a HIRSHHORN KIDS at Home project! After you have your ideal colors made, try your hand at one of the following KIDS at Home projects: Repeat to Infinity, Earth Sermon–Beauty, Love Peace, or This One is for the Birds.