Programs Listings: October-December 2009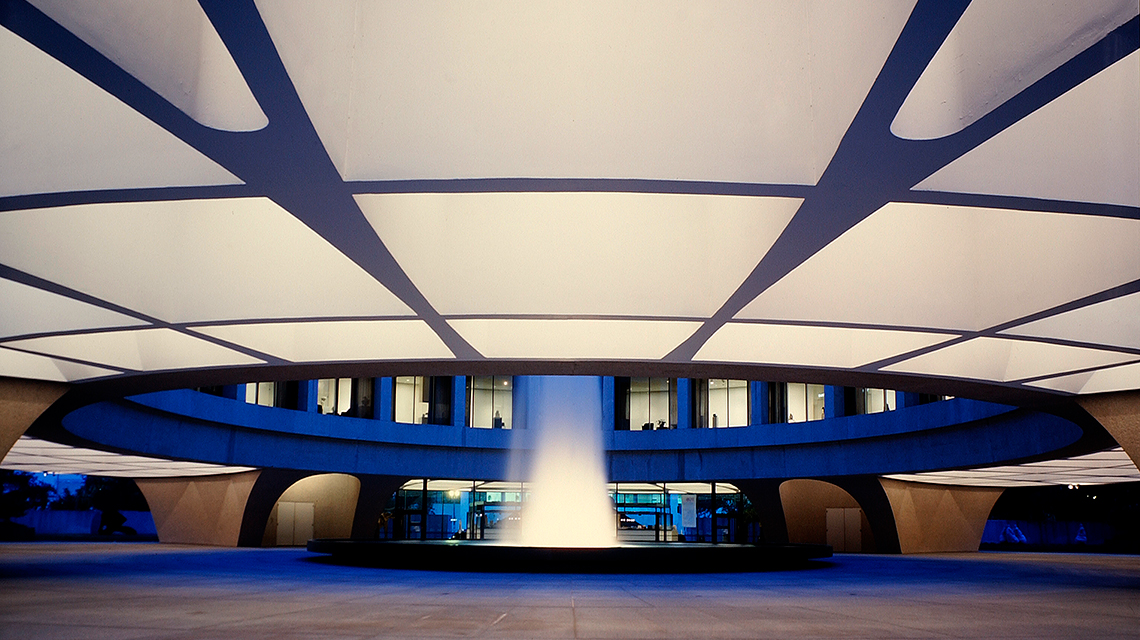 Friday, October 2, 2009
Thursday, Oct. 1; 7 p.m.
Meet the Artist: Guido van der Werve
Join Dutch artist Guido van der Werve for our first Meet the Artist talk of the season. In an informal discussion in the museum's Lerner Room, van der Werve provides a survey of his films, including "Nummer Acht (#8) everything is going to be alright" (2007), which is on view in the Black Box through Oct. 11. Like "Nummer Acht," many of van der Werve's works are the result of the artist's experiences in the wilderness, captured to portray his unique vision of the world. This program is free.
Thursday, Oct. 8; 7 p.m.
Panel Discussion: Remembering the Things Past: A Conversation Celebrating Anne Truitt
On the opening night of "Anne Truitt: Perception and Reflection," join us for a discussion moderated by Tim Gunn, chief creative officer at Liz Claiborne and a former student of Truitt's. Artist Martin Puryear, filmmaker Jem Cohen, photographer John Gossage and associate curator Kristen Hileman share their unique perspectives on Truitt's career as an artist, professor and author. These friends and colleagues of the artist reflect on her important contributions to 20th-century abstraction and the Washington, D.C. arts community. The exhibition will remain open until the panel discussion begins. Admission is free. Tickets for the talk will be distributed on a first-come basis starting at 5:45 p.m. in the lobby.
Friday, Oct. 16; 7 p.m.
Meet the Artist: Brian Jungen
Born to a Swiss-Canadian father and a First Nations mother, Vancouver-based artist Brian Jungen explores his cultural identity, as well as the complex exchange of goods and ideas in our globalized world. The artist discusses the drawings, sculptures and installations featured in his solo exhibition at the Smithsonian's National Museum of the American Indian and highlights future projects with Carolyn Christov-Bakargiev, chief curator at Castello di Rivoli and the artistic director of Documenta 13. "Brian Jungen: Strange Comfort" is on view Oct. 16–Aug. 8, 2010. This program is free.
Friday, Oct. 23; 8 p.m. to midnight
After Hours
Celebrate the opening of "Anne Truitt: Perception and Reflection" with the last After Hours of 2009. Stay up late and enjoy extended museum hours, curator-led gallery tours, music from your favorite DJs and special performances. Hirshhorn members get free admission to After Hours and special access to our Members' VIP Lounge. Tickets will be sold in advance only at www.hirshhorn.si.edu.
Thursday, Nov. 12; 7 p.m.  
Meet the Artist: Yinka Shonibare
During the opening week of the artist's major midcareer survey at the National Museum of African Art U.K.-based Nigerian artist Yinka Shonibare visits the Hirshhorn to discuss his work with Museum of African Art curator Karen Milbourne. Like the Hirshhorn's "The Age of Enlightenment—Antoine Lavoisier" (2008) on view in "Strange Bodies" until Nov. 15, much of Shonibare's work poses questions about politics, identity, and cultural authenticity in a postcolonial world. "Yinka Shonibare MBE" is on view at the Museum of African Art Nov. 10–Mar. 7, 2010. This program is free.
Thursday, Dec. 10; 7 p.m.
Lecture: Kristen Hileman: Arriving at an Art Historical Anne Truitt
Exhibition curator Kristen Hileman gives an overview of the career of Anne Truitt and discusses the artist's unique approach to inflecting her minimal forms with allusive references, personal memories and emotional power. Hileman also gives insight into the process of researching an under-studied figure. This program is free.
Every Friday; 12:30 p.m.
Friday Gallery Talks
Every Friday, museum staff as well as local artists, scholars and people from a variety of viewpoints share their insights with visitors and encourage dialogue about the works on view. These short discussions provide D.C. visitors with the perfect opportunity to stop by for a bit of culture and to meet others interested in the arts. For the most up-to-date schedule and to download free podcasts of past Friday Gallery Talks and other programs, visit www.hirshhorn.si.edu. This program is free.