Shadow/Casters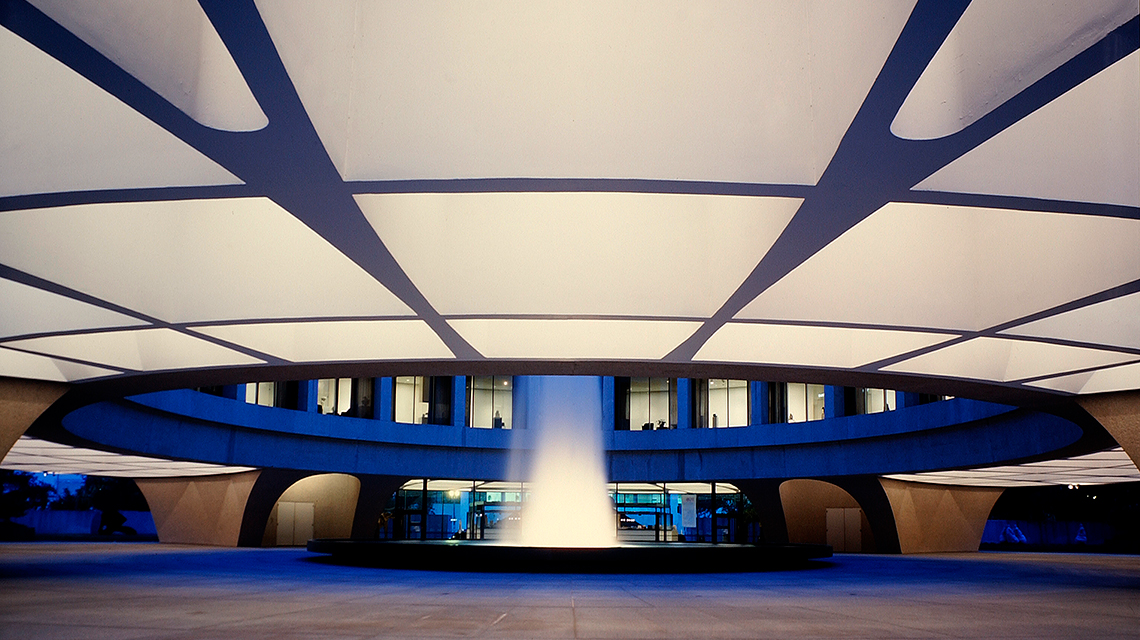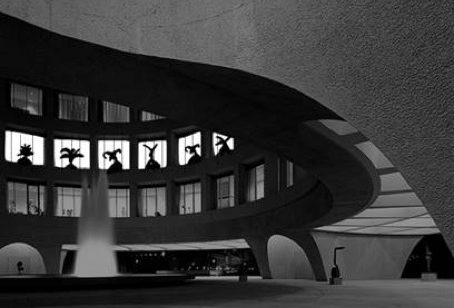 Saturday, June 10
7:30 – 11 p.m.
$18
Sold out
Welcome summer with Shadow/Casters, an after-hours performance art event, hosted by the Hirshhorn in partnership with local arts organization Transformer. Coinciding with the approaching summer solstice, the event features one-night-only performances by Jason Barnes (Pussy Noir), Alexandra 'Rex' Delafkaran, Kunj, and Hoesy Corona as they creatively explore concepts of abundance, transition and community through contemporary storytelling, visual archetypes and ritual. Music by DJ Natty Boom of Anthology of Booty, with drumming by Devin Ocampo (the EFFECTS, Warm Sun) and Jerry Busher (Fugazi, French Toast). 
Includes:
Access to Masterworks from the Hirshhorn Collection and other exhibitions during special extended museum hours from 7:30 until 9 p.m.
Cash bar and music on the Plaza
Four site-specific performances by Washington-based artists,  starting at 9:15 p.m., including a unique three-story tall shadow casting performance that transforms the Hirshhorn's building into a physical shadow theater.
Tickets are $18, and are only available in advance online; no tickets will be sold at the door. 
This event is presented in conjunction with D.C.'s annual Capital Pride festival and in partnership with Smithsonian GLOBE (Gay, Lesbian, Bisexual, and Transgender Employees). 
Shadow/Casters is curated by Transformer's Executive and Artistic Director Victoria Reis, with support from Mark Beasley, the Hirshhorn's Curator of New Media and Performance Art.
About the Artists
Born and raised in the D.C. area, Jason Barnes mixed his background in music, theater, art, and fashion in New York and Paris to develop his Pussy Noir character, an androgynous entity that first became popular in nightclubs and later was featured in art galleries around the city. Barnes continues to culture his act, in which the audience is invited to have a full sensory experience.
Alexandra "Rex" Delakaran is an interdisciplinary artist from San Francisco, with a background in dance, who uses movement and endurance to explore intimacy and identities. She has performed and exhibited her work in cities around the country, while working in arts administration. She continues to perform and exhibit, making sculpture out of Red Dirt Studios.
Questioning and rebelling against institutional ideas of race, gender and queerness, Kunj uses ritual performance and structure to explore the notion of no-identity versus new-identity. He received his bachelor's degree in anthropology and studio art from the University of Maryland, and has performed at Grace Exhibition Space in New York, EMP Collective in Maryland and the Smithsonian's National Portrait Gallery. 
Hoesy Corona is a multidisciplinary artist and the founding co-director of Labbodies, a visual arts organization that creates opportunities for artists working in the arena of performance art. Corona's unapologetically colorful, sculptural and performance-based works have appeared at The Baltimore Museum of Art, The Walters Art Museum, The Queens Museum, Visarts, Transformer DC, Glass House Project, Kern Gallery, Haggerty Museum, The Peale Museum, Panoply Performance Laboratory and The Brooklyn International Performance Art Festival, among others. Corona is the recipient of a 2017 Andy Warhol Foundation Grit Fund Grant administered by The Contemporary.