SMITHSONIAN NAMES OLGA VISO DIRECTOR OF THE HIRSHHORN MUSEUM AND SCULPTURE GARDEN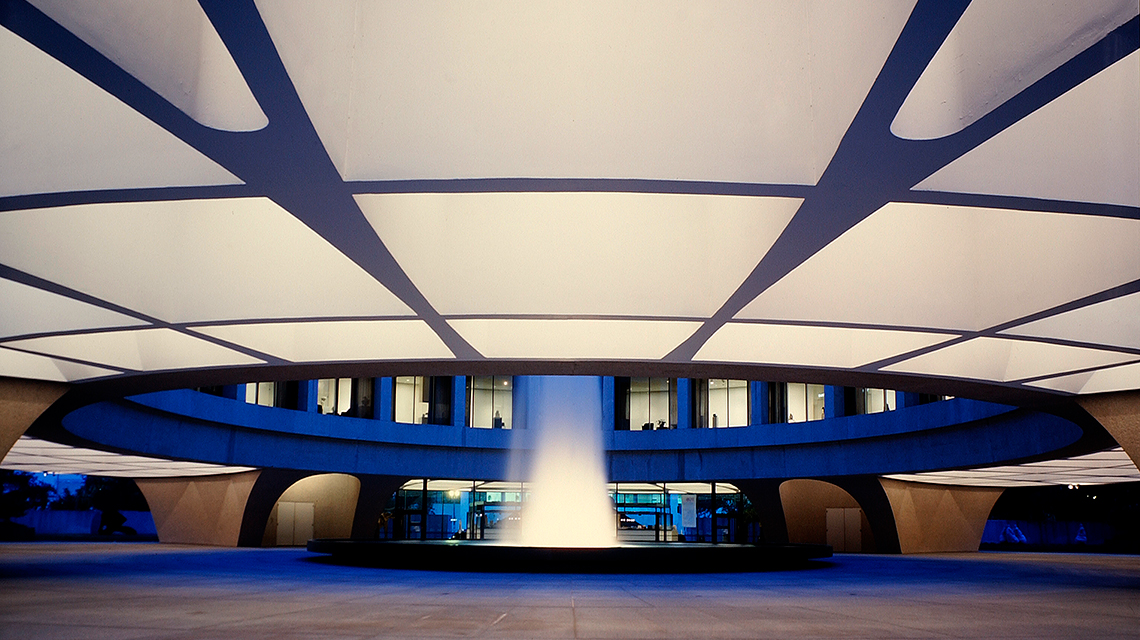 Tuesday, May 31, 2005
Olga Viso, currently deputy director of the Hirshhorn Museum and Sculpture Garden, has been named director, effective Sept. 1. Viso succeeds Ned Rifkin, who became director of the Hirshhorn in 2002 and has served concurrently as Smithsonian Under Secretary for Art since January 2004. With Viso as the Hirshhorn's new director, Rifkin will devote full time to his position as Under Secretary, overseeing policy and administration for the Smithsonian's eight art organizations.
Viso joined the curatorial department of the Hirshhorn in 1995 as assistant curator, was named associate curator in 1998 and served as curator of contemporary art from 2000 to 2003. In October 2003, Viso was named deputy director of the Hirshhorn. In that capacity, she worked closely with Rifkin in the strategic planning, artistic direction and daily management of the museum. She also played a key role in enlarging and reconstituting the museum's advisory board of trustees and revitalizing the vision for the nation's museum of modern and contemporary art.
"Olga Viso is an outstanding choice for the Hirshhorn and one that, happily, we did not have to look far for," said Smithsonian Secretary Lawrence M. Small. "She is widely respected as a scholar in the field of contemporary art and has proven to be an exemplary leader with an extensive array of relationships with artists, collectors and patrons. We are extremely proud to have been able to nurture and recognize talent of her caliber from within the Smithsonian."
During her 10 years with the museum, Viso has been instrumental in the Hirshhorn's acquisition of numerous important contemporary works and has organized or co-organized significant exhibitions of leading artists such as Ana Mendieta (2004), Juan Muñoz (2001), and Robert Gober's installation at the 2001 Venice Biennale, as well as group shows, including "Distemper: Dissonant Themes in the Art of the 1990s" (1996) and "Regarding Beauty: A View of the Late Twentieth Century" (1999-2000).
Viso is well known for her expertise in contemporary Latin American art and, by making it a fundamental part of the Hirshhorn's global perspective, has introduced the work of Latino artists to new audiences through exhibitions, publications and lectures.
"Olga has been a critical player in the Hirshhorn's revitalization and a true partner during my tenure as director," said Rifkin. "I look forward to seeing her unique creative vision take form as she begins to implement the ambitious goals we've set for the future."
Born in Florida to Cuban émigré parents, Viso, 38, received her master's degree in art history from Emory University in Atlanta in 1992. She worked at the High Museum of Art in Atlanta, holding positions in the department of modern and contemporary art and the offices of the registrar and director from 1989 to 1993. She became assistant curator at the Norton Museum of Art in West Palm Beach, Fla., in 1993, where she helped develop a forum for the work of contemporary artists.
J. Tomilson Hill, chairman of the Hirshhorn's board of trustees said, "The trustees of the Hirshhorn have had the opportunity to work with Olga during the past several years. She represents all that we would wish for in a director—she has a clear vision of what the Hirshhorn could and should be; she is a charismatic and persuasive voice on behalf of the art and artists of our time; and she is able to manage a complex, national museum."
Viso recently served on the Federal Advisory Committee on International Exhibitions—the committee that selected projects to represent the United States in international biennials—and served as co-commissioner for the U.S. Pavilion at the 2001 Venice Biennale.
As curator for contemporary art, Viso led the Hirshhorn's "Directions" program—a showcase for emerging artists—bringing to the attention of Smithsonian audiences artists such as Dan Steinhilber (2003), Ernesto Neto (2002), Cathy de Monchaux (2000), Sam Taylor-Wood (1999), Toba Khedoori (1997-1998) and Beverly Semmes (1996).
The Hirshhorn Museum and Sculpture Garden, the nation's museum of international modern and contemporary art, offers exhibitions and free public programs that explore today's art. The museum's collection includes more than 11,000 works of art. The museum, located at Independence Avenue and Seventh Street S.W., is open daily from 10 a.m. to 5:30 p.m. (closed Dec. 25). Admission is free.
# # #