Stéphane Aquin, Chief Curator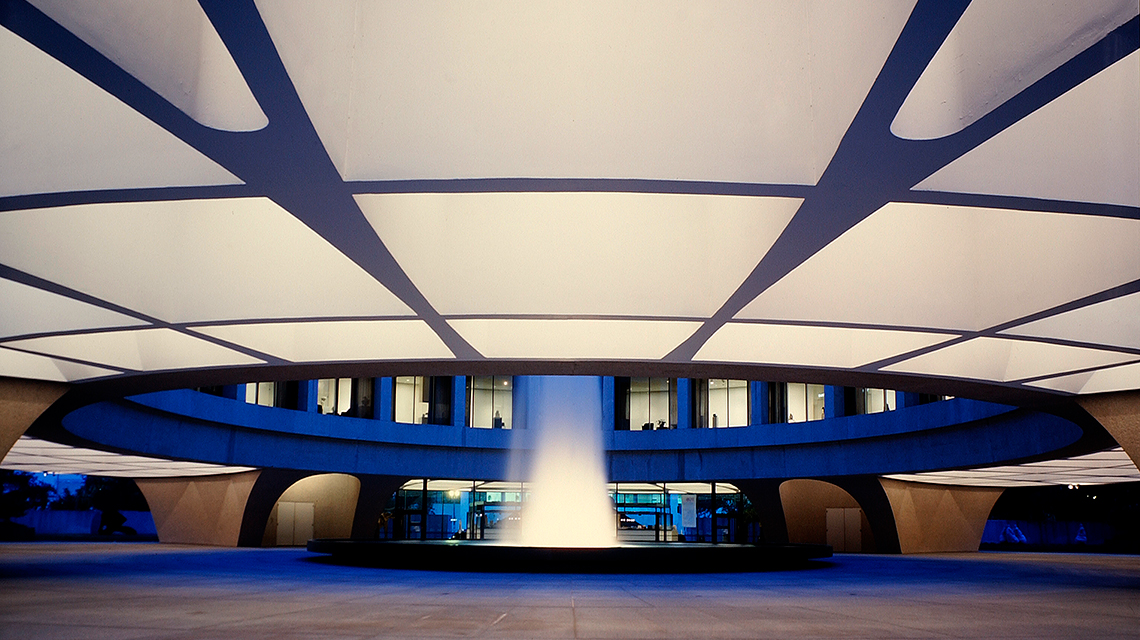 Stéphane Aquin, Chief Curator, Hirshhorn Museum and Sculpture Garden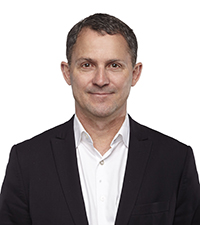 Stéphane Aquin has been chief curator of the Smithsonian's Hirshhorn Museum and Sculpture Garden since February 2015. He leads a department of four staff curators and two curators-at-large that is responsible for planning exhibitions and installations and overseeing a collection of nearly 12,000 objects.
Recent Hirshhorn exhibitions curated by Aquin include Manifesto: Art x Agency (2019); Rafael Lozano-Hemmer: Pulse (2018), the Museum's largest interactive technology exhibition to date; Mark Bradford: Pickett's Charge (2017), co-curated with Evelyn Hankins; Ilya and Emilia Kabakov: The Utopian Projects (2017); and Masterworks from the Hirshhorn Collection (2016). Aquin also notably partnered with the Barbican Centre, London for the multi-media exhibition Ragnar Kjartansson (2016).
Prior to joining the Hirshhorn, Aquin served as curator of contemporary art at the Montreal Museum of Fine Art (MMFA). During his tenure at the MMFA, which started in 1998, Aquin curated major exhibitions, including Peter Doig: No Foreign Lands (2014), Beyond Pop Art: Tom Wesselmann (2012), Warhol Live: Music and Dance in Andy Warhol's Work (2008), Riopelle at the Hermitage (2006), Global Village: The Sixties (2003) and Pipilotti Rist (2000). He also organized Yo y mi circunstancia: Mobility in Contemporary Mexican Art (1999), and contributed to Hitchcock and Art: Fatal Coincidences (2000). A prominent scholar of contemporary art, he has written catalog essays about Peter Doig, Jean-Paul Riopelle, Dorothea Rockburne, Carolee Schneemann, and others.
During his tenure at the MMFA, Aquin established and headed the museum's project series, organizing more than 40 exhibitions by artists from Canada and abroad, and was responsible for the collection of artworks produced after 1945.
Before joining the MMFA, Aquin worked as an independent art critic from 1992 to 1998, serving notably as chief art critic for the Montreal weekly, Voir. Before that he held various curatorial positions in museums across Canada. He has been a part-time faculty member in the Masters of Fine Arts Studio Arts program at Concordia University in Montreal since 1996, and for the past 10 years has acted as advisor to the acquisition committee of the art collection of the Caisse de dépôt et placement du Québec, one of Canada's largest pension fund managers. He has served on numerous juries and panels worldwide, serving as president of the Sobey Art Award Jury in 2008.
Born in Montreal and raised in the United States and Switzerland, Aquin earned a master's degree in art history from the Université de Montréal in 1987.