Sunset Song, 2003, a sound installation by Susan Phillipsz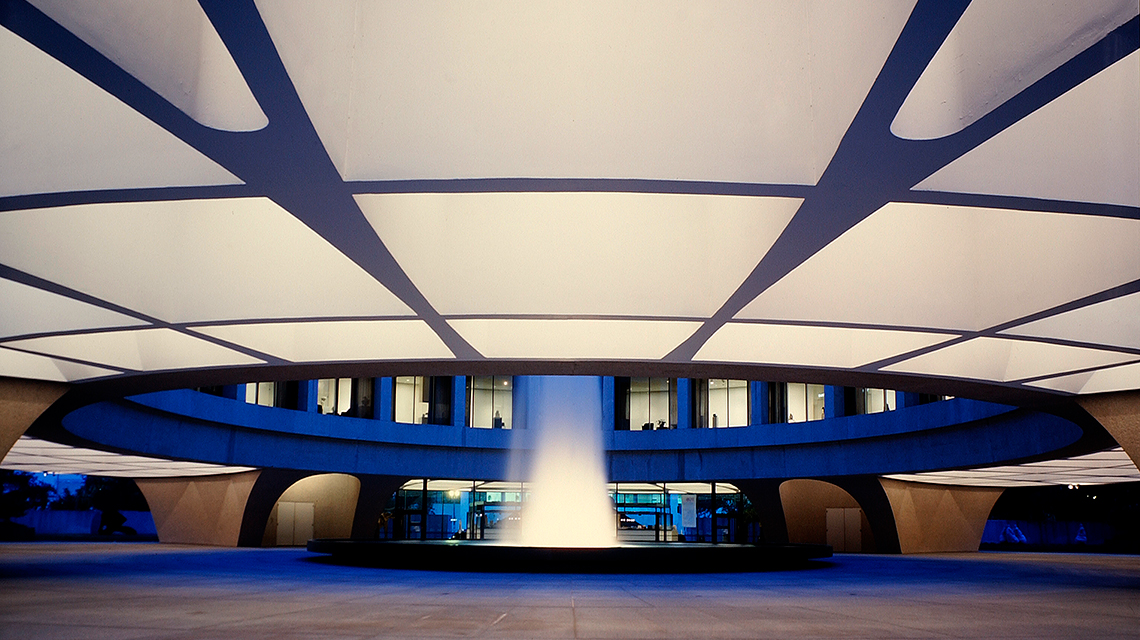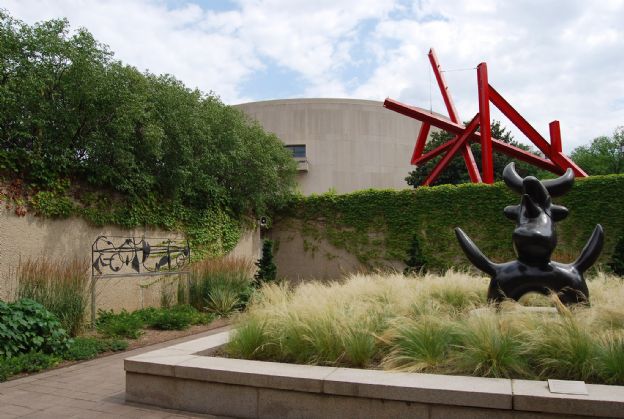 Installation view of Sunset Song, 2003 at the Hirshhorn Museum and Sculpture Garden.
July 1 to October 31, 2009
Susan Philipsz (b. 1965 in Glasgow, Scotland, lives and works in Berlin) creates sound works for reflective spaces that often investigate gender issues, loss, and loneliness. She records her own voice singing songs from films, seventies and eighties pop, folk songs (as in Sunset Song), and recent music a capella, unedited, imperfect, and punctuated with silences. The artist has said that she attempts to sing in a deliberately ambiguous way, "neither passionate nor sorrowful but [including] elements of both."   
Sunset Song was recently purchased using funds from the Hirshhorn's Contemporary Acquisitions Council and is the first work by the artist to enter the collection. The eight-minute work takes its name from the old Scottish term for a melancholy song dedicated to something or someone that no longer exists. For Sunset Song, Philipsz sang two versions of a well-known American murder ballad, The Banks of the Ohio. In the first rendition, a woman tells the story of how she stabbed her lover when he refused to marry her. In the second version, the artist sings from the point of view of a man who drowns his lover, because she would not marry him. The work confronts the visitor not only with its mournful mood but with provocative questions about how art can deliver narrative and the ways in which an artist can sculpt space with sound rather than tactile materials.