THE HIRSHHORN PRESENTS "SWING INTO SPRING," A FREE FAMILY FESTIVAL, ON SATURDAY, MAY 10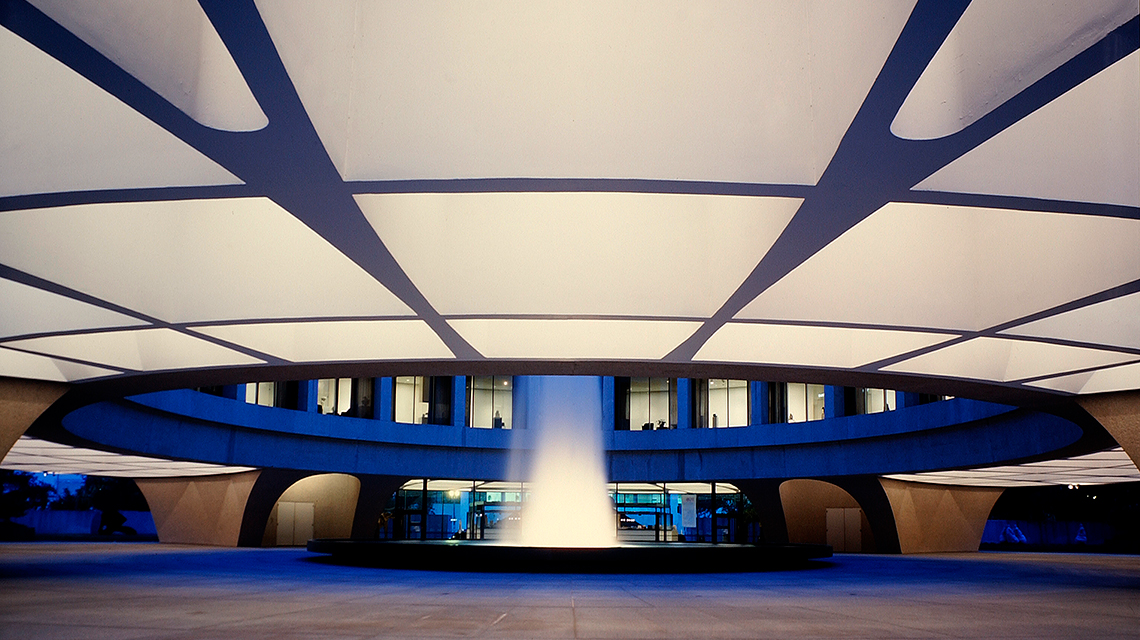 Monday, April 21, 2003
The Smithsonian's Hirshhorn Museum and Sculpture Garden will present "Swing into Spring," a free family festival with swing dancing, puppet shows, Caribbean steel drum and Dixieland music, hands-on activities and more, on Saturday, May 10, from 11 a.m. to 3 p.m. The programs will take place in the outdoor Plaza and Sculpture Garden, weather permitting, as well as the museum galleries.
Festival activities will also include a treasure hunt with clues from works in the Hirshhorn galleries and Sculpture Garden, such as Claes Oldenburg's "Geometric Mouse: Variation I, Scale A," Joan Miró's "Lunar Bird" and George Segal's "Bus Riders." Visitors may also create festive spring hats, make Mother's Day cards, and enjoy Joe Oleszczuk's balloon sculptures. An inspired interpretation of the fairy tale classic "The Three Little Pigs" will be presented by the Blue Sky Puppet Theatre.
Upbeat Caribbean steel drum performances will be provided by the student group Positive Vibrations Youth Steel Orchestra and a medley of Dixieland tunes will be performed by the Sheiks of Dixie. Flying Feet Enterprises will demonstrate swing dancing. Complimentary lemonade and popcorn will be offered on the Plaza (additional food will be available for purchase).
Visitors may see the popular exhibition "Gerhard Richter: Forty Years of Painting" (on view through May 18). More than 120 figurative and abstract works by the internationally recognized German painter are on view.
Support for the "Swing into Spring" family festival is provided by Target Stores. Admission to the museum is free.
The Hirshhorn is on Independence Avenue at Seventh Street S.W., near the L'Enfant Plaza Metrorail stop (use the Maryland Avenue/Smithsonian Museums exit).