Wish Tree for Washington DC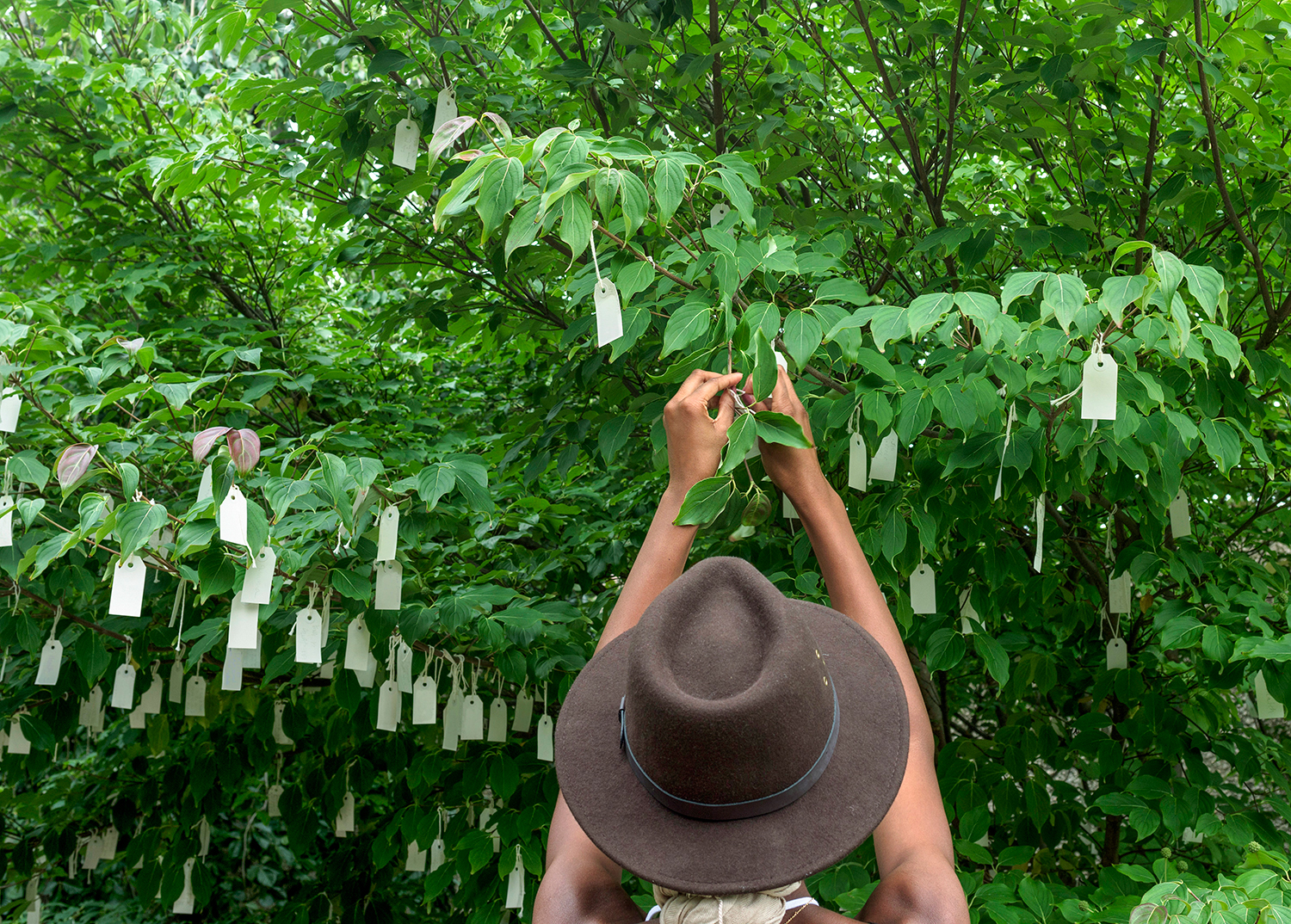 Wish Tree is not open as an interactive artwork at this time. Visitors are invited to whisper their wishes to its branches.
"Artists are going to be the metronome of this society" – Yoko Ono
Every summer through Labor Day, visitors are invited to the sculpture garden to tie their written wishes to the branches of Yoko Ono's Wish Tree for Washington, DC. For most of the year, visitors may whisper their wishes to its branches, but during warmer months, the tree 'blooms' with thousands of paper tags, an archive of the hopes and ambitions of visitors from around the world. Hirshhorn staff 'harvest' the wishes throughout the summer, and send them to join more than 1 million others at Ono's "Imagine Peace Tower" in Reykjavik, Iceland as part of her global art installation. A gift from the artist in 2007, the Hirshhorn's tree has collected more than 100,000 wishes in the past decade.
Listen to Yoko Ono on the Wish Tree
---
IMAGES