Hirshhorn Announces "Artists in Quarantine" Video Diary Series to Serve as Living Archive by Nearly 100 International Artists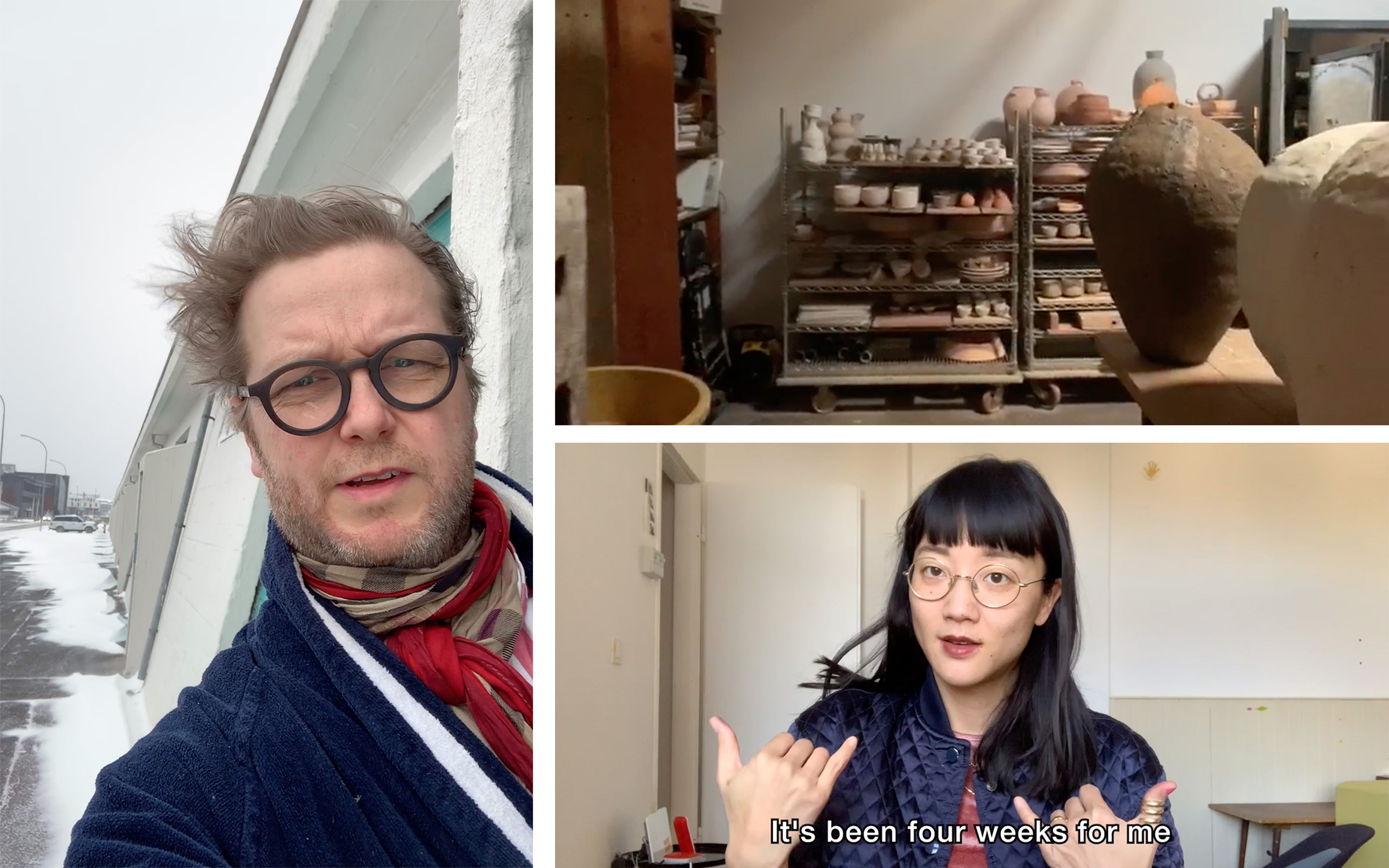 April 23, 2020
Hirshhorn Announces "Artists in Quarantine" Video Diary Series To Serve as Living Archive by Nearly 100 International Artists
Commissioned by Artist Theaster Gates and Museum Director Melissa Chiu
The Hirshhorn Museum and Sculpture Garden has announced "Artists in Quarantine," an ambitious global initiative to capture the responses of contemporary international artists to the COVID-19 pandemic in their own voices. Museum Director Melissa Chiu commissionedthe artist Theaster Gates, a Hirshhorn board member, to spark the ongoing investigation of the monthslong quarantine on almost 100 fellow artists. This growing archive, to be released as a series of short, diary-style videos across the museum's social-media channels and website, will become part of the Hirshhorn'srecord of the impact of the global pandemic on artists, their art-making practices and their views of the world.
The project launches April 23 with five submissions from Gates, Shirin Neshat, Christine Sun Kim, Ragnar Kjartansson and Tony Oursler, with additional contributions from artists including Marilyn Minter, Kent Monkman and Hank Willis Thomas. With the deep insight artists can offer, Gates and his community will also explore the personal impact of quarantine. Artist diaries will be released on a twice-weekly basis through the Hirshhorn's Instagram (@hirshhorn) and YouTube channels and housed on the museum's website as part of #HirshhornInsideOut.
"Art is one of the world's great unifiers, and in times like these, it is the mission of the national museum of modern art to look to our artists—those creating, at this very moment, the works that will live on and become a part of our collective memory," Chiu said. "My colleagues and I are proud to launch this important platform, and we hope that these entries will inspire, challenge, comfort and galvanize."
"The goal of the project is to collect insights during a time when artists, like billions around the world, have had their daily lives and routines disrupted in extreme ways," Gates said. "'Artists in Quarantine' will give the public unique insights into artists, art making and artists' perspectives."
"Artists in Quarantine" is part of #HirshhornInsideOut, an ongoing effort to share the Hirshhorn's artworks, expertise and public programing at a time when the Museum's campus is temporarily closed.
---
About the Hirshhorn
The Hirshhorn Museum and Sculpture Garden is the national museum of modern and contemporary art and a leading voice for 21st-century art and culture. Part of the Smithsonian, the Hirshhorn is located prominently on the National Mall in Washington, D.C. Its holdings encompass one of the most important collections of postwar American and European art in the world. The Hirshhorn presents diverse exhibitions and offers an array of public programs on the art of our time—free to all, 364 days a year (closed Dec. 25). For more information, visit hirshhorn.si.edu.
---
Images (clockwise from left): Ragnar Kjartansson; Theaster Gates's studio; Christine Sun Kim. Video stills from Artists in Quarantine project, April 2020