Hirshhorn Annual New York Gala To Honor 25 Creative Couples and Duos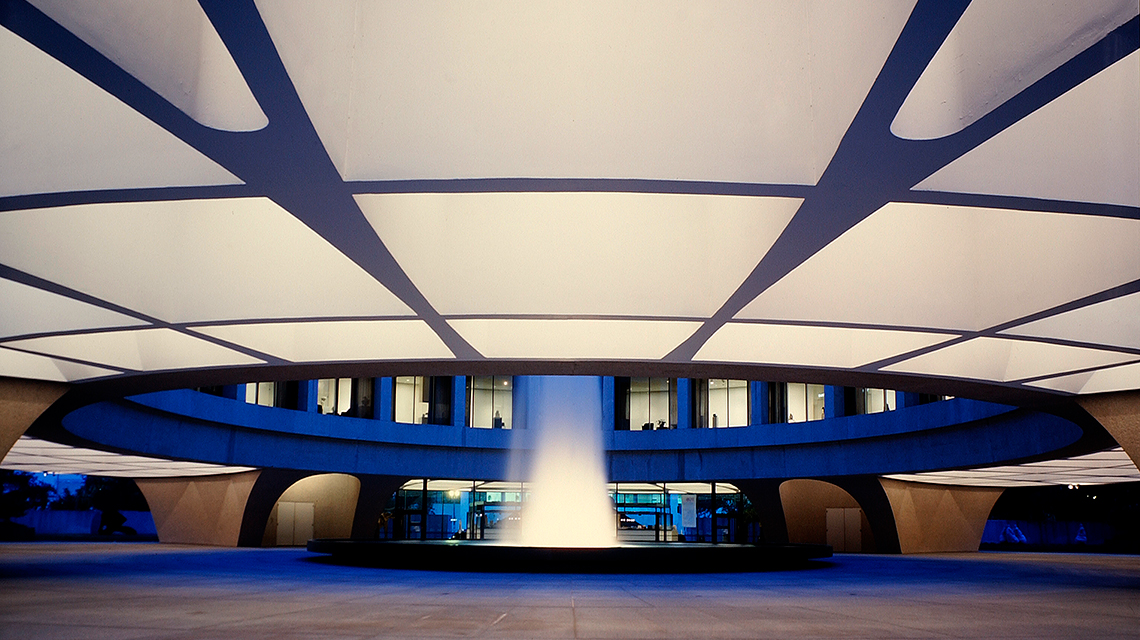 Sept. 21, 2018
Hirshhorn Annual New York Gala To Honor 25 Creative Couples and Duos
Gala Will Be Held Monday, Nov. 5, at Lincoln Center
The Hirshhorn Museum and Sculpture Garden announced today its fourth annual New York gala, to be held Monday, Nov. 5, at David Geffen Hall at Lincoln Center. The 2018 event will celebrate 25 creative couples and duos from around the world who together comprise some of the most important artists, gallerists, writers and philanthropists working today, including Rachel Feinstein and John Currin; Dodie Kazanjian and Calvin Tomkins; Ugo Rondinone and John Giorno; and Lesley Vance and Ricky Swallow. The diversity of honorees highlights the Hirshhorn's dedication to supporting all disciplines contributing to the growth of the contemporary arts.
"Each year, the Hirshhorn celebrates ­­­­those who have made landmark contributions to the arts," said Hirshhorn Director Melissa Chiu. "This year, I am especially proud to honor these 25 phenomenal duos whose achievements—both individually and collectively—within their respective fields have played a formative role in shaping the next generation of art history."
For the past three years, the museum's dual New York and Washington, D.C., galas have resulted in record fundraising, bringing in nearly five million to benefit the institution's world-class programming and acquisitions. All proceeds from the gala will contribute to the Hirshhorn's public initiatives, including exhibitions, community programs and partnerships, and digital collaborations that bring global contemporary art to the widest possible audiences.
For the second year in a row, the Hirshhorn will welcome approximately 400 guests at David Geffen Hall, a stunning architectural icon and one of the largest interior event spaces in the city.
Its next annual Washington event is scheduled for summer 2019.
Previous Hirshhorn galas have recognized important groups of artists, including 40 renowned contemporary artists in honor of its 40th anniversary in 2015, a new generation of emerging artists in 2016 and 32 trailblazing female artists in 2017. For fall 2018, the museum will honor these couples and duos:
Allora + Calzadilla
Mark Bradford + Allan DiCastro + Eileen Harris Norton
The Chapman Brothers
Alba + Francesco Clemente
Marlene Dumas + Jan Andriesse
Karen + Robert Duncan
Elmgreen & Dragset
EVA & ADELE
Rachel Feinstein + John Currin
Arne + Milly Glimcher
The Haas Brothers
Janine + J. Tomilson Hill
KAWS + Julia Chiang
Dodie Kazanjian + Calvin Tomkins
Kukje Gallery + Tina Kim Gallery
Shio Kusaka + Jonas Wood
Liz Magic Laser + Sanya Kantarovsky
Barbara + Aaron Levine
Alex Logsdail + Nicholas Logsdail
Sam Moyer + Eddie Martinez
Almine Rech + Bernard Ruiz-Picasso
Ugo Rondinone + John Giorno
Peter + Sally Saul
Lesley Vance + Ricky Swallow
Manuela + Iwan Wirth
Vice Chair sponsors include Bank of America, Hauser & Wirth, Janine & J. Tomilson Hill, Sandra & Howard Hoffen, Stéphany Maillery & Stephan Crétier (GardaWorld), Museum of Modern and Contemporary Art in Nusantara, Jakarta-Indonesia, John & Mary Pappajohn and The Rallye Motor Company.
For more information about the gala, visit the Hirshhorn's website at hirshhorn.si.edu/explore/gala-2018/.
---
About the Hirshhorn
The Hirshhorn Museum and Sculpture Garden is the national museum of modern and contemporary art and a leading voice for 21st-century art and culture. Part of the Smithsonian, the Hirshhorn is located prominently on the National Mall in Washington, D.C. With nearly 12,000 paintings, sculptures, photographs, mixed-media installations, works on paper and new media works, its holdings encompass one of the most important collections of postwar American and European art in the world. The Hirshhorn presents diverse exhibitions and offers an array of public programs on the art of our time—free to all, 364 days a year. For more information, visit hirshhorn.si.edu.