Hirshhorn Museum Presents "Wolfgang Tillmans" East Coast Debut of Major Survey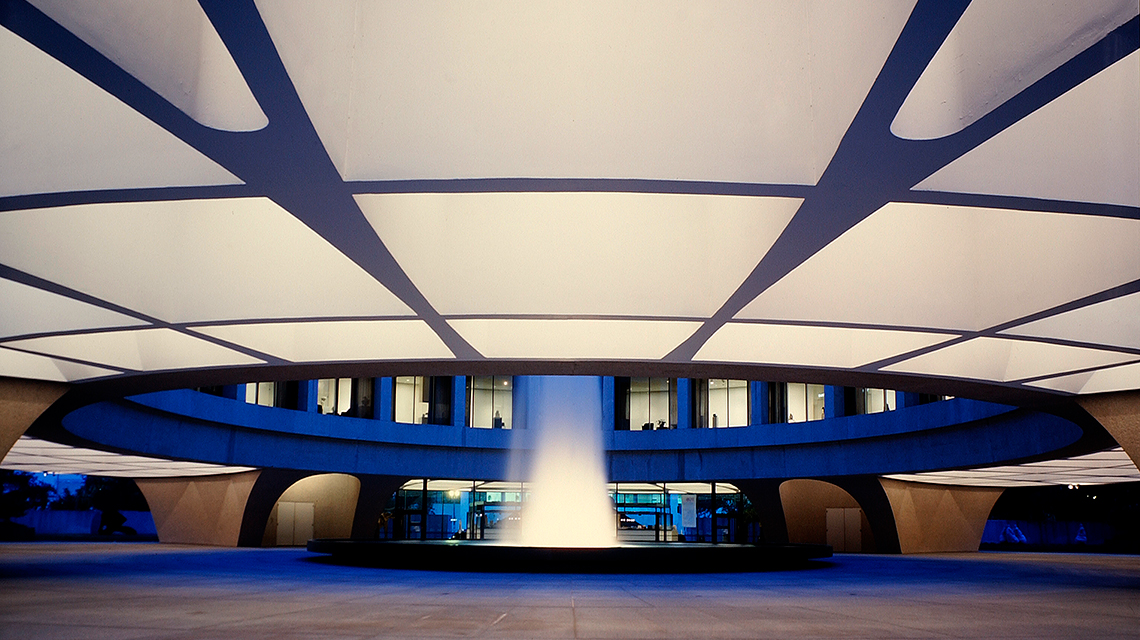 Tuesday, April 17, 2007
Media only:
Gabriel Riera (202) 633-4765; rierag@si.edu
Gabriel Einsohn (202) 633-2822; einsohng@si.edu 
Public only:
(202) 633-1000; www.hirshhorn.si.edu 
Media preview: Wed., May 9, 10 a.m. to noon.
Remarks begin at 10:30 a.m. RSVP to Gabriel Einsohn
The Smithsonian's Hirshhorn Museum and Sculpture Garden presents the East Coast debut of a major U.S. survey of the work of German artist Wolfgang Tillmans from May 10 through Aug. 12. Tillmans is acclaimed as a chronicler of his generation and has garnered international recognition as one of the most significant artists to emerge in the 1990s. Working in photographic genres such as documentary, portraiture, landscape and still life, he creates evocative images that reflect on often overlooked moments and occurrences in everyday life. The survey features approximately 300 photographs, a video and installations of works that span the artist's career.
"Wolfgang Tillmans" is co-organized by the Hammer Museum, Los Angeles, and the Museum of Contemporary Art, Chicago. The exhibition is curated by Russell Ferguson, adjunct curator at the Hammer Museum and chair of the department of art at the University of California in Los Angeles, and Dominic Molon, Pamela Alper associate curator at the Museum of Contemporary Art in Chicago.
"Wolfgang Tillmans is widely recognized for having reshaped the practice and display of photography," said Hirshhorn Deputy Director and Chief Curator Kerry Brougher. "He is concerned about opening up new possibilities for photography, continuing in a direction that was first explored in the early 1960s, when artists such as Andy Warhol, Gerhard Richter and Sigmar Polke blurred the line between photography and painting, while others like John Baldessari, Ed Ruscha, Dan Graham and Richard Prince used snapshots or appropriated existing photographs to create conceptual art pieces. Cindy Sherman and Jeff Wall continued in that mode by confusing the boundaries between photography and cinema."
Tillmans' work challenges established photographic conventions by combining a sense of immediacy with carefully considered compositions to produce intimate and visually dynamic reflections of contemporary life. He rejects traditional hierarchy in subject matter with distinctive installations created specifically for each presentation. These non-traditional arrangements span entire walls and galleries, incorporating clusters of ink-jet prints and C-print photographs that vary in size. Mixing framed and unframed photographs in the installation, the artist draws out relationships within the body of images as well as associations suggested by the individual pictures.
"Although many of Tillmans' photographs are highly memorable, even iconic, they remain fundamentally untheatrical and rooted in a social context," said Ferguson. "It is even possible to see all of his photographs as an ongoing, extended self-portrait, a record of his passage through the world."
While certain works are notably singular and iconic, his use of a shifting scale for his prints and an ever-changing rotation of images with each successive installation demonstrates his desire to see all of his pictures as universally significant. The vast range of his images becomes an ongoing "palette," which he uses repeatedly as a way to continually reinterpret his photographic vision. In doing so, Tillmans suggests that an unassuming image of jars of jam on a countertop is just as significant as an image of a bolt of lightning or a political rally. By applying the same clarity of vision and intensity of purpose to every picture, Tillmans offers a visually unified perspective on the diverse phenomena that comprise the broad spectrum of lived experience.
Born in Remscheid, Germany, in 1968, Tillmans studied at the Bournemouth & Poole College of Art in Dorset before moving to London, where he lives and has worked since 1995. Early in his career, Tillmans documented the European club scene in a manner that captured its dynamic style with an affecting sincerity, and he presented this work in carefully crafted spreads for British fashion and lifestyle magazines. He increasingly developed a signature style, intimately presenting subjects ranging from still lifes to portraits of friends and celebrities, subtly alluding to his interest in issues such as homelessness, racism and gay rights. Despite his use of magazine layouts as an early vehicle for his work, his provocative images always challenged the superficial gloss of the fashion industry and subverted notions of beauty and sexuality.
Since the 1990s, Tillmans' work has turned increasingly toward abstraction. The exhibition at the Hirshhorn includes his new, purely abstract works, which are created through the direct manipulation of light on paper rather than the use of a camera. Among the series he has produced in this manner are "Blushes," "Mental Pictures" and "Freischwimmer." Despite their nonrepresentational status, these images—particularly the lush "Freischwimmer" pictures with their sinewy or hair-like lines—still possess a tactility and physicality that gives them an almost bodily feel.
Tillmans was awarded the prestigious Turner Prize in 2000 by the Tate Modern in London, which recognizes the works of artists younger than 50 who have distinguished themselves nationally in Great Britain. His work has been presented in solo exhibitions at numerous international museums, most recently at P.S. 1 Contemporary Art Center in new York (2006); the Tokyo Opera City Art Gallery (2004); the Tate Modern in London (2003); the Louisiana Museum of Modern Art in Denmark (2003); the Palais de Tokyo in Paris (2002); and the Diechtorhallen in Hamburg, Germany (2001). Tillmans's work also has been included in major group exhibitions such as "Covering the Real: Art and the Press Picture from Warhol to Tillmans" at the Kunstmuseum Basel in Germany (2005); "Open City: Street Photographs since 1950" at the Hirshhorn Museum (2002) "Moving Pictures" at the Guggenheim Museum in New York (2002); "Uniform" at the Stazione Leopolda in Florence, Italy (2001); and "The British Art Show 5" at the Hayward Gallery in London (2000).
Works by Tillmans have been acquired by the Hirshhorn Museum and Sculpture Garden; The Art Institute of Chicago; The Metropolitan Museum of Art in New York; MIT List Visual Arts Center in Cambridge, Massachusetts; Modern Art Museum of Fort Worth, Texas; Museum of Contemporary Art in Chicago; and the Walker Art Center in Minneapolis.
The exhibition was on view at the Museum of Contemporary Art in Chicago from May 20–August 20, 2006 and the Hammer Museum in Los Angeles, from September 17, 2006–January 7, 2007. Following the presentation in Washington, D.C., the exhibition will travel to the Rufino Tamayo Museum in Mexico City, from February 14–May 25, 2008 (dates subject to change).
Exhibition Catalogue
A fully illustrated publication accompanies the exhibition. It features essays by exhibition curators Ferguson and Molon, art critics Daniel Birnbaum and Lane Relyea, artist Julie Ault and architectural historian Mark Wigley.
Related Programming
The Hirshhorn hosts "Meet the Artist: Wolfgang Tillmans" on May 10 at 7 p.m. in the museum's Ring Auditorium. This free artist talk is open to the public, however seating is limited. The talk will be webcast live on the Hirshhorn's website at 7 p.m. Opening celebrations also include late-night extended hours at Hirshhorn After Hours on May 18, from 8 p.m. to midnight. Visit www.hirshhorn.si.edu for program and ticketing information.
Exhibition Support
Wolfgang Tillmans is co-organized by the Hammer Museum in Los Angeles and the Museum of Contemporary Art in Chicago. The exhibition was supported, in part, by the Robert Mapplethorpe Foundation.
The exhibition at the Hirshhorn Museum and Sculpture Garden is made possible in part through the generous support of Lorie Peters Lauthier, with additional support provided by the Holenia Trust in memory of Joseph H. Hirshhorn, The Friends of Jim and Barbara Demetrion Endowment Fund and the Hirshhorn's Board of Trustees.
About the Hirshhorn Museum and Sculpture Garden
The Hirshhorn Museum and Sculpture Garden, the Smithsonian's museum of international modern and contemporary art, encompasses some 11,500 paintings, sculptures, mixed media installations and works on paper. The Hirshhorn maintains an active exhibition program and offers an array of free public programs that explore the art of our time. The museum, located at Independence Avenue and Seventh Street S.W., is open daily from 10 a.m. to 5:30 p.m. (closed Dec. 25), and admission is free.
# # #