Hirshhorn To Present One-Night-Only Performance by Pioneering Composer and Artist Meredith Monk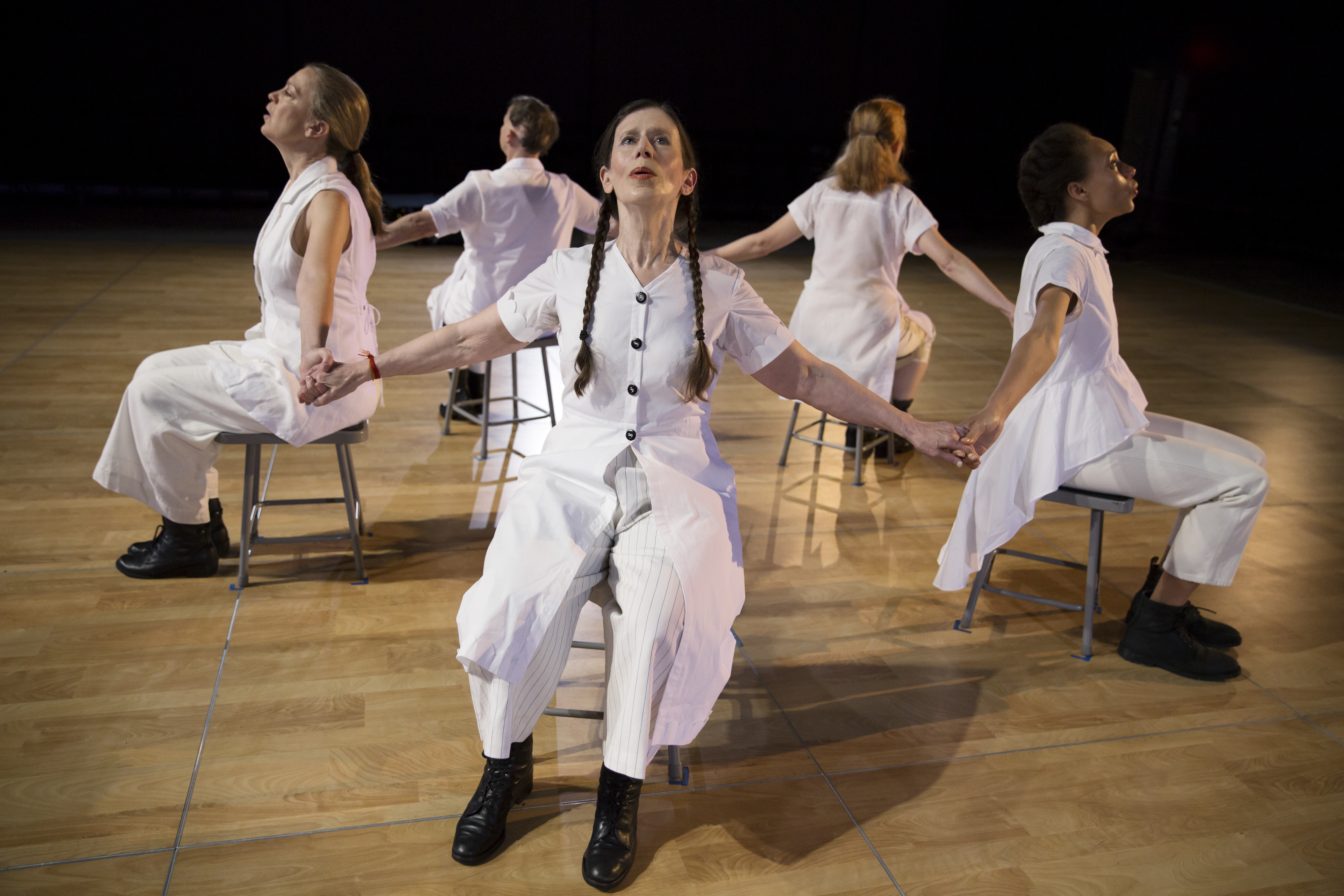 June 26, 2019
Hirshhorn To Present One-Night-Only Performance by Pioneering Composer and Artist Meredith Monk
Saturday July 13, 2019, at 7:30 p.m.
The Hirshhorn Museum and Sculpture Garden will present "Cellular Songs: Concert Version," a one-night-only celebration of the groundbreaking American composer, singer and multidisciplinary artist, Meredith Monk, Saturday, July 13 at 7:30 p.m. at the Smithsonian's National Museum of the American Indian. Joined by the women of her renowned Vocal Ensemble, Monk will perform music from "Cellular Songs," the latest in a series of her music-theater pieces exploring the interdependency of humans and nature, while seeking to evoke the ineffable. The Washington, D.C., premiere of this concert work, which includes Monk's inimitable vocal and instrumental music, movement and film, comes on the heels of multiple significant performance exhibitions at the Hirshhorn, including "Yoko Ono: Four Works for Washington and the World," "Does the body rule the mind, or does the mind rule the body" and "Tino Sehgal: This You," a testament to the museum's commitment to presenting works of art in all media.
Throughout her career, Monk's work has existed at the intersection of music and movement, image and object and light and sound, encouraging viewers to explore new ways of experiencing the world. With "Cellular Songs," Monk draws inspiration from such cellular activity as layering, replication, division and mutation and looks to underlying systems in nature that can serve as a prototype for human behavior in our tumultuous world.
"For years, Monk has proved to be a peerless influence on experimental artistic practices," said Hirshhorn Director Melissa Chiu. "Her work, and 'Cellular Songs' in particular, represents an unparalleled ambition to transcend mediums and work across genres, speaking to the broader trends in our cultural climate where lines between art forms are increasingly blurred."
Over the past six decades, Monk has become recognized as one of the most original and influential artists of her time, and a pioneer in what is now known as "extended vocal technique" and "interdisciplinary performance." Monk creates performance work that employs the voice as an instrument and a language unto itself. "Cellular Songs: Concert Version" will take Monk's penchant for elevating art forms to an evocative and poetic level, exploring the intersection of biology and anthropology, nature and society, and prompting people to consider how they relate to the world around them.
Organized by Mark Beasley, the Hirshhorn's Robert and Arlene Kogod Secretarial Scholar, Curator of Media and Performance Art, "Cellular Songs: Concert Version" is made possible through support from the Smithsonian American Women's History Initiative. Monk was also among 32 of today's most influential women artists honored at the Hirshhorn's Fall Gala in 2017.  "Cellular Songs: Concert Version" continues the Hirshhorn's long-standing commitment to performance and experimental art. Past projects include Theaster Gates' commissioned "Processions" series, Ragnar Kjartansson's "Woman in E," "Shadow/Casters" in collaboration with Transformer and "Rirkrit Tiravanija: (who's afraid of red, yellow, and green)."
Tickets are $25 and will be available online starting June 26 at 12 p.m. EST. There will be a limited number of $20 tickets for Hirshhorn Members.
About the Artist
Monk is a composer, singer, director/choreographer and creator of new opera, music-theater works, films and installations. Recognized as one of the most influential artists of her time, she is a pioneer in what is now called "extended vocal technique," "interdisciplinary performance" and "site-specific work." Celebrated internationally, Monk's performance works have been presented at major venues throughout the world. Her films, installations and drawings have been shown in museums and galleries including Exit Art, Frederieke Taylor Gallery, two Whitney Biennials, the Walker Art Center and several are in the collection at MoMA. She was also the first artist to create a site-specific work, "Juice" (1969), in the rotunda of the Solomon R. Guggenheim Museum.
In 1968 Monk formed The House, a company dedicated to an interdisciplinary approach to performance. In 1978, she founded Meredith Monk & Vocal Ensemble to expand her musical textures and forms. Over the last six decades Monk has received numerous awards and honors, including the MacArthur "Genius" award and being named an Officer of the Order of Arts and Letters by the Republic of France. She has made more than a dozen recordings, most of which are on the ECM New Series label, including the 2008 Grammy-nominated "impermanence" and the highly acclaimed "On Behalf of Nature" (2016). Her music is published by Boosey & Hawkes, and her drawings and installations are represented by Frederieke Taylor Gallery in New York.
In 2014–15, in conjunction with her 50th Season of creating and performing, Monk held the Richard and Barbara Debs Composer's Chair at Carnegie Hall. More recently, Monk received three of the highest honors bestowed on a living artist in the United States: induction into the American Academy of Arts and Letters (2019), the 2017 Dorothy and Lillian Gish Prize and a 2015 National Medal of Arts from President Barack Obama. In Spring 2018, Monk's newest music-theater piece, "Cellular Songs," premiered in March 2018 at the Brooklyn Academy of Music to sold-out houses, and continues to tour internationally.
---
About the Hirshhorn
The Hirshhorn Museum and Sculpture Garden is the national museum of modern and contemporary art and a leading voice for 21st-century art and culture. Part of the Smithsonian, the Hirshhorn is located prominently on the National Mall in Washington, D.C. The collection includes major holdings of painting, sculpture, photography, mixed-media installations, works on paper and new media, making it one of the most important collections of postwar American and European art in the world. The Hirshhorn presents diverse exhibitions and offers an array of public programs on the art of our time—free to all, 364 days a year. For more information, visit hirshhorn.si.edu.
# # #
Image: Meredith Monk and Vocal Ensemble (clockwise): Meredith Monk, Katie Gessinger, Ellen Fisher, Allison Sniffin, and Jo Stewart. Photo by Julieta Cervantes