Maker Morning: Installation Creation
For kids (and adults!) of all ages
Think inside and outside the box with us in this Maker Morning exploring installation! Have you ever seen an artwork that covers an entire room (sometimes including the floors!)? Large artworks, often with many different parts that are set up in a place, are called installations. Join us for Maker Morning: Installation Creation to check out the many installations on view at the museum, collaborate and create our own larger than life artwork!
Find us throughout the Museum. 
Stroller parking is available in the Lobby and Lower Level.
---
WHAT'S HAPPENING
Hands-on maker stations throughout the Museum including collaborative building, an installation scavenger hunt, building with blocks, and more! 
10 am–1 pm | Museum 
---
Do this at home! Transform a box into a unique space inspired by Siah Armajani! Create.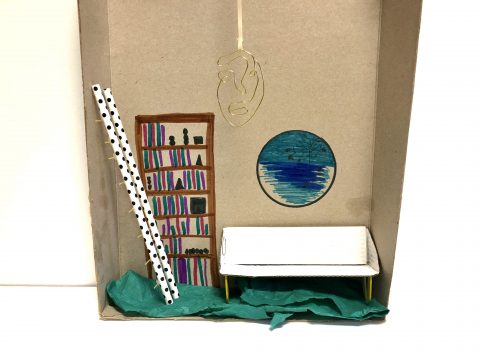 ---
Do this at home! Have you ever wished you could blend in like a chameleon? Design your own wearable work of art inspired by Kusama's Flowers—Overcoat and disappear into your surroundings! Create.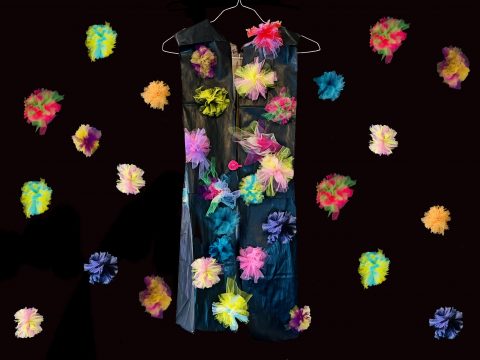 ---
Join us again next month! Maker Morning is the Hirshhorn's free series held on a select Saturday of each month that invites kids of all ages to experience contemporary art through interactive hands-on making activities. Each month, we'll introduce you to new activities and ideas, focused on this year's theme of Be Transformed. Drop in and explore the Museum through engaging interactives, kids tours, and more. Activities take place throughout the Museum and Sculpture Garden.