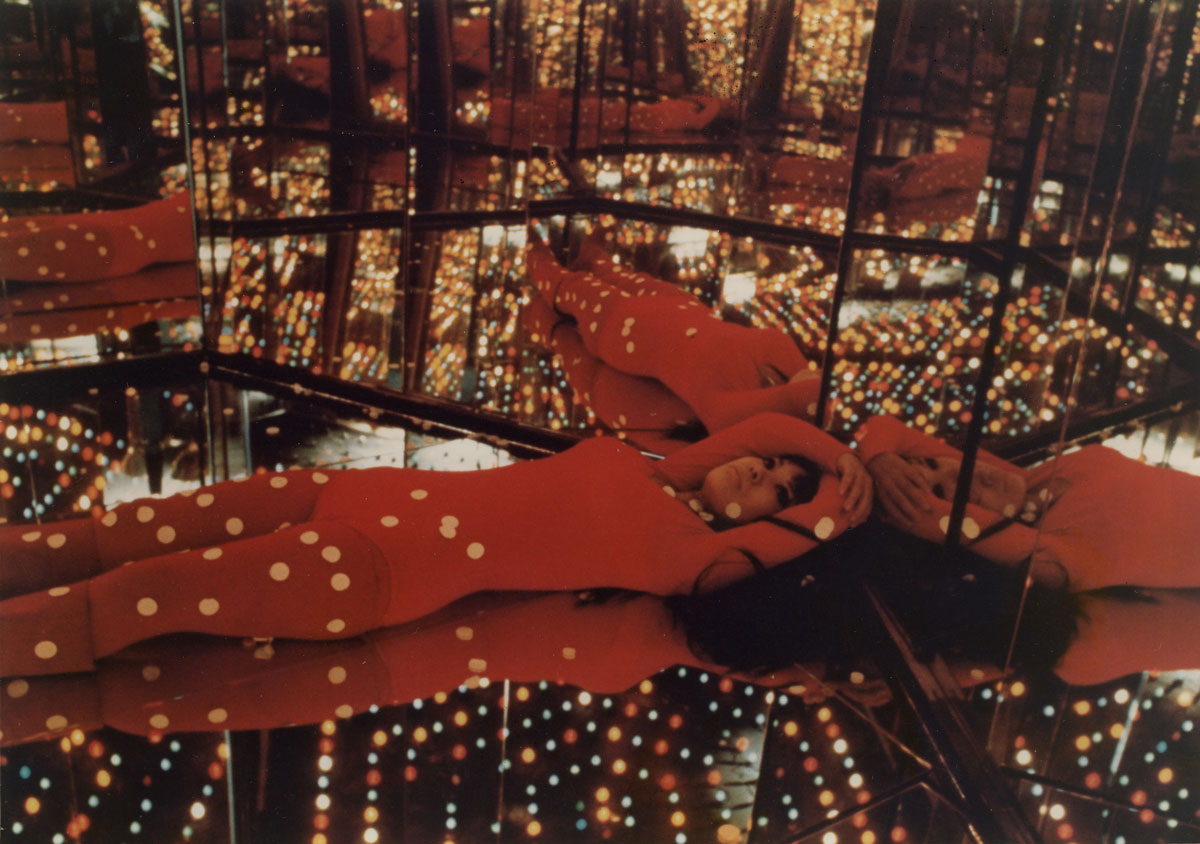 About the Exhibition
Yayoi Kusama: Infinity Mirrors is a celebration of the legendary Japanese artist's sixty-five-year career and promises to be one of 2017s essential art experiences. Visitors will have the unprecedented opportunity to discover six of Kusama's captivating Infinity Mirror Rooms alongside a selection of her other key works, including a number of  paintings from her most recent series My Eternal Soul that have never been shown in the US. From her radical performances in the 1960s, when she staged underground polka dot "Happenings" on the streets of New York, to her latest Infinity Mirror Room, All the Eternal Love I Have for the Pumpkins, 2016, the Hirshhorn exhibition will showcase Kusama's full range of talent for the first time in Washington, DC. Don't miss this unforgettable sensory journey through the mind and legacy of one of the world's most popular artists.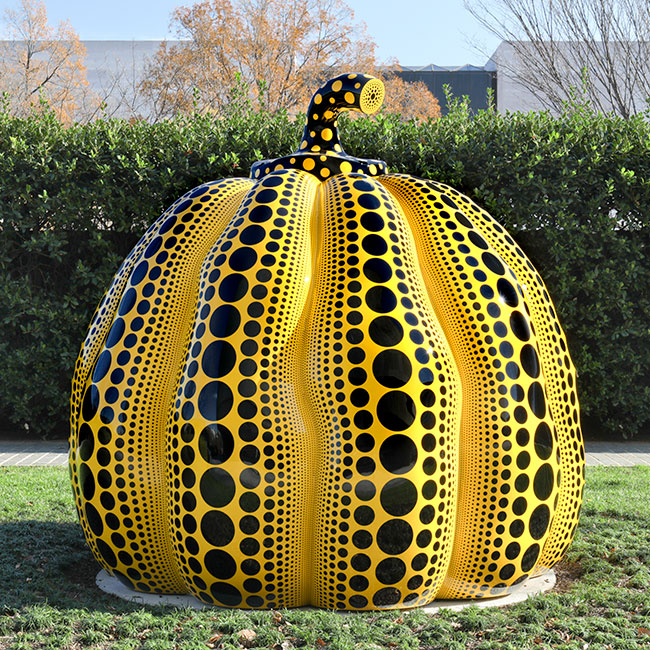 Yayoi Kusama's "Pumpkin"
Yayoi Kusama's monumental Pumpkin is on view on the Hirshhorn Plaza now, and it will remain there through the course of the exhibition. For Kusama, pumpkins represent a source of radiant energy. They are one of the artist's most beloved motifs. Both endearing and grotesque, the giant gourds have been a source of inspiration for the artist since her childhood, when she was surrounded by her family's seed nursery in prewar Japan. She has written, "Pumpkins bring about poetic peace in my mind. Pumpkins talk to me." Viewing the pumpkin as both humble and amusing, this whimsical vegetable comes to represent an alternative self-portrait of the artist.  
Coming to a City Near You
Organized by the Hirshhorn, Yayoi Kusama: Infinity Mirrors will embark on the most significant North American tour of the artist's work in nearly two decades. Following its Washington, DC, debut, the show will travel to five major museums in the United States and Canada.
Hirshhorn Museum and Sculpture Garden, Washington, DC, Feb 23–May 14, 2017
Seattle Art Museum,

June 30–Sept 10, 2017

The Broad,

 Los Angeles, Oct 21, 2017–Jan 1, 2018

Art Gallery of Ontario, Toronto,

 March 3–May 27, 2018

Cleveland Museum of Art,

 July 9–Sept 30, 2018

High Museum of Art,

 Nov 18, 2018–Feb 17, 2019
Thank You to Our Supporters
Yayoi Kusama: Infinity Mirrors is organized by the Hirshhorn Museum and Sculpture Garden and has been made possible through generous lead support from Ota Fine Arts, Tokyo/Singapore, and Victoria Miro, London. Major support has been provided by The Broad Art Foundation, Benjamin R. Hunter, and David Zwirner, New York/London. The Museum is also grateful for the additional funding provided by Thierry Porté, Peggy P. and Ralph Burnet, the Barbara Lee Family Foundation, the Hirshhorn International Council, and the Hirshhorn Collectors' Council, as well as the contributions of Yayoi Kusama Inc., the Embassy of Japan, Orange Barrel Media, Samsung, and IKEA.