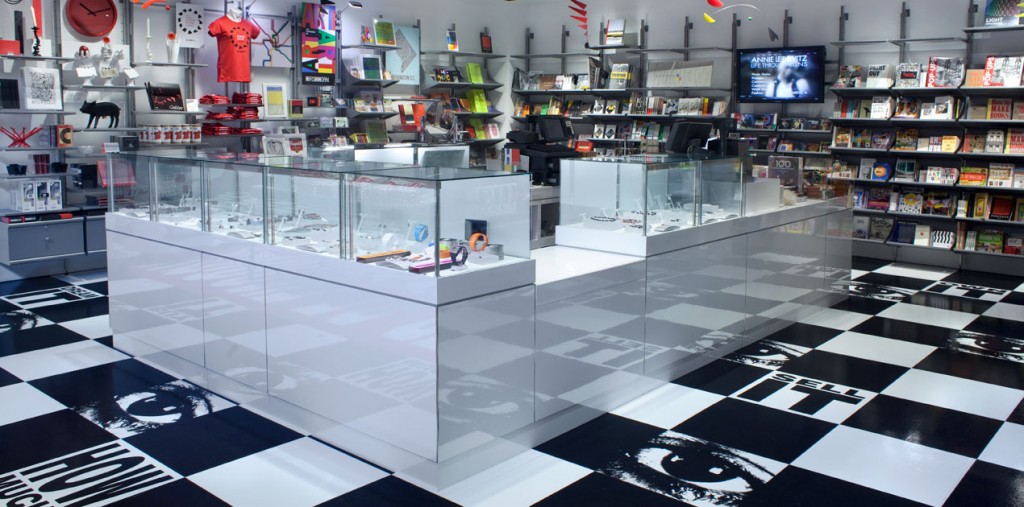 Barbara Kruger, Belief+Doubt, detail, 2012. © Barbara Kruger. Photo: Cathy Carver
The Museum Shop has a large selection of books, exhibition catalogues, DVDs, postcards, and posters on modern and contemporary art. The shop also carries CDs, artist-crafted jewelery, design items, and imaginative toys. 
Hirshhorn Annual Circle Members and Smithsonian Associates enjoy a 10% discount on all items.
Hours: Open daily 10 am to 5:30 pm (EST), except December 25
Phone: 202-633-0126
Fax: 202-357-3151
Email: sestores@si.edu
Staff will gladly discuss any available merchandise available in the shop. 
All merchandise is also available by mail order. With questions about any of the merchandise or to order, call 202-633-0126, fax 202-357-3151, or email sestores@si.edu. Online or phone payments may be made with major credit cards or by check.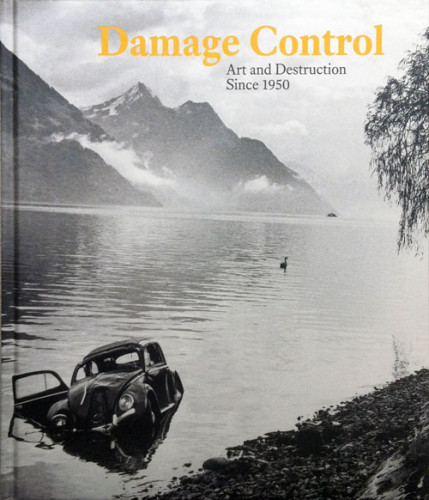 Damage Control: Art and Destruction Since 1950
Kerry Brougher and Russell Ferguson, with contributions by Kerry Brougher, Russell Ferguson, and Dario Gamboni
$60.00 (hard cover)
While destruction as a theme can be traced throughout art history, from the early atomic age it has remained a pervasive and compelling element of contemporary visual culture. Damage Control features the work of more than 40 international artists working in a range of media—painting, sculpture, photography, film, installation, and performance—who have used destruction as a means of responding to their historical moment and as a strategy for inciting spectacle and catharsis, as a form of rebellion and protest, or as an essential part of re-creation and restoration. Including works by such diverse artists as Jean Tinguely, Andy Warhol, Bruce Conner, Yoko Ono, Gordon Matta-Clark, Pipilotti Rist, Yoshitomo Nara, and Laurel Nakadate, the catalogue reaches beyond art to enable a broader understanding of culture and society in the aftermath of World War II, under the looming fear of annihilation in the atomic age, and in the age of terrorism and other disasters, real and imagined.  
Kerry Brougher is the Deputy Director and Chief Curator of the Hirshhorn Museum and Sculpture Garden. Russell Ferguson is the Professor and Chair of the Department of Art at the University of California, Los Angeles. Published in association with DelMonico Books/Prestel. 
Ai Weiwei: According to What?
$19.99 (eBook) – Optimized for iPad
Published in conjunction with the first US retrospective of the celebrated and provocative artist Ai Weiwei, this volume offers an essential introduction to the full spectrum of his work.
A leading figure among Chinese artists of his generation, Ai Weiwei creates art that poses fundamental questions about the ways in which art and culture interrelate with society and how society interrelates with individual existence. As a result of his internationally acclaimed work and his direct engagement with Chinese policies and politics, Ai has been thrust into the global spotlight. Featuring his most significant works since 2000, this catalog offers insight into the artist's use of simple forms and artistic methods reminiscent of Conceptual and Minimal art, his preoccupation with the traditional design of furniture and other daily objects, and his iconoclastic attitudes toward traditional values and political authority. The book includes works in sculpture, photography, video, and site-specific architectural installations, making it an invaluable resource on Ai's enormously diverse oeuvre. 
Doug Aitken: SONG 1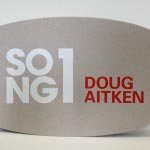 $50.00 (hard cover)

This fully illustrated artist book, published in conjunction with Doug Aitken: SONG 1, includes essays by Kerry Brougher, the Hirshhorn's Deputy Director and Chief Curator and the organizing curator; Barney Hoskyns, author of such books as Waiting for the Sun: Strange Days, and Weird Scenes & the Sound of Los Angeles, and Dean Kuipers, an editor at the Los Angeles Times and a longtime writer on music.