Corporate and Special Events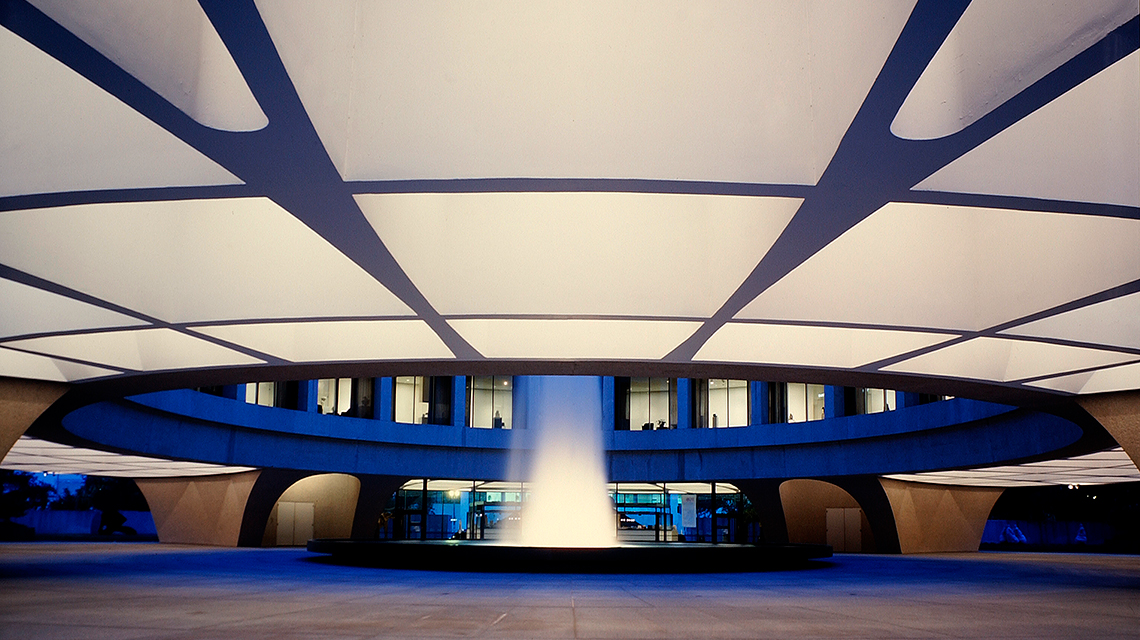 Located on the National Mall within view of the US Capitol and the Washington Monument, the Hirshhorn Museum and Sculpture Garden welcomes more than 750,000 visitors a year, making it one of the most visited art museums in the country. Since the Hirshhorn opened its doors in 1974, we have become a gathering place for the creative community and a vital force in bringing international modern and contemporary art to the Nation's capitol. 
A Washington landmark, the Hirshhorn's distinctive circular building on the Mall is the perfect location to host important social events. Enjoy a reception on the Plaza near our lighted fountain. Stroll through our gardens and exhibition galleries. On the third floor, invite your guests to see one of the most spectacular views of the Washington skyline from the Lerner Room during a reception or while at dinner.
Corporate and Non-profit Entertaining 
For corporate and non-profit organizations seeking a distinctive way to entertain, the Hirshhorn offers the best the Smithsonian Institution has to offer—a spectacular setting and renowned works of art. 
Located in the heart of the National Mall, the Hirshhorn Museum is within close proximity of the best hotels, restaurants, and tourist attractions. 
Corporations and organizations making a contribution to the Hirshhorn may co-sponsor a special event in celebration of their gift at one of Washington, DC's most sought-after venues. Your contribution provides vital support to the Museum's programs and art collections. Your guests will have access to one the most important modern and contemporary art collections in the country.
View Floor Plans and Venue Descriptions
Special Events Policy
Corporations and organizations making a gift to the Hirshhorn Museum and Sculpture Garden may co-sponsor an event in celebration of their gift. Your gift helps to support the work of the Museum. Personal events (i.e. weddings, etc.), fundraising events, and events of a religious or political nature are not permitted. Cash bars, raffles, and the display or promotion of commercial products are also prohibited. 
All events at the Hirshhorn are co-sponsored by the Museum and must be planned in conjunction with the Museum's special events manager. 
Contact Information
Please contact us by phone or e-mail to inquire about having your special event at the Hirshhorn. Our special events team will be happy to answer your questions, check availability of dates, and suggest an appropriate contribution.
Mailing Address:
Hirshhorn Museum and Sculpture Garden
Department of External Relations
Independence Avenue at Seventh Street, SW
MRC 358, P.O. Box 37012
Washington, DC   20013-7012
Phone: 202-633-2836
Email: hirshhornevents@si.edu