State of the Arts Night
April 21, 2023 | 6:00 pm

–

10:30 pm
All passes for this event have been claimed.There will be an onsite walk-up line for entry that may be available on a first-come, first-served basis on the night of the event. 
FREE
This in-person program is expected to be at capacity.
Questions? Email Hirshhornexperience@si.edu
Hirshhorn Insiders, email HMSGdevelopment@si.edu
---
The European Union, in partnership with the Hirshhorn, presents, "State of the Arts Night," a special after-hours evening celebrating the importance of artistic expression in a post-pandemic society. This unique pop-up experience welcomes artists from 9 European Union member states to share their creative and philosophical responses to pressing issues of the post-COVID era. In addition to participating in a series of conversations on topics ranging from climate change to war to gender, artists will present recent work.
Throughout the evening, the Hirshhorn's outdoor plaza will come alive with interactive performances, music, projection, and augmented reality. Visitors can also experience exhibitions on view throughout the Museum until 10 pm.
Cash bars will be available throughout the evening. Complimentary light appetizers will be provided by the European Union.
This event is presented in cooperation with the Washington, D.C. Embassies of Germany, Estonia, France, Italy, Lithuania, Poland, Portugal, Finland, and Sweden, as well as the Alliance Française.
If you would like to request special accommodations for this event, please email hirshhornexperience@si.edu.
SCHEDULE
Outdoor Plaza
Indoor Auditorium
6:00 – 6:15 pm
Music + Welcome
6:15 – 6:35 pm
Performance: Harp – Isabelle Olivier (France)
6:30 – 7:10 pm
Panel: Art x Times of Crisis

Isagus Extroversions, Painter/Sculptor (France)
Agnieszka Pilat, Painter (Poland)
Helen Zughaib, Artist (Lebanon)
Moderator: Guiomar Ochoa, International Activities Specialist, National Endowment for the Arts

6:35 – 6:55 pm
Performance: Theatre – Glacier Elegy, Jaanika Peerna (Estonia)
6:55 – 7:15 pm
Performance: Guitar – Estevao Santos & Guillermo Christie (Portugal)
7:15 – 7:35
Performance: Theatre – We Hear You (Sweden)
7:20 – 8:00 pm
Panel: Art x Reimagining Democracy

Lígia Afonso, Cutator (Portugal)
Andrea Limauro, Artist/City planner (Italy)
Gediminas Urbonas, Artist/Educator (Lithuania)
Moderator: Megan Beyer, US State Department

7:35 – 7:55
Performance: Harp – Isabelle Olivier (France)
7:55 – 8:15
Performance: Guitar – Estevao Santos & Guillermo Christie (Portugal)
8:15 – 8:35 pm
Performance: Theatre – The Allegory of Ukraine, Isagus Extroversions (France)
8:10 – 8:50 pm
Art x Female Empowerment

Isabelle Olivier, Harpist/Composer (France)
Gotopo, Singer/Composer (Germany)
Anna U Davis, Visual Artist (Sweden)
Moderator: Kate Lemay, Acting Senior Historian, National Portrait Gallery

8:35 – 8:55 pm
Performance: Theatre – We Hear You (Sweden)
8:55 – 9:15
Performance: Augmented Reality – Swamp Observatory, Urbonas Studio (Lithuania)
9:00 – 9:40 pm
Art x Climate Activism

Sari Nordman, Interdisciplinary Artist (Finland)
Jaanika Peerna, Performance/Visual Artist (Estonia)
Jacob Hirdwall, The Royal Theater, Stockholm (Sweden)
Moderator: Alicia Adams, VP of International Programming, John F. Kennedy Center

9:15 – 9:30
Performance: Dance – Solo by the table, Lidia Wos (Sweden)
9:30 – 10:30 pm
Performance: DJ – Gotopo (Germany)
ONGOING PROJECTS
On the plaza:     The Four Seasons of Ukraine, Isagus Extroversions (France)
                       Swamp Observatory, Urbonas Studio (Lithuania)
                       A Digital Identity, Reed Griffith & Ulrich Norbisrath (USA/Germany/)
IN GALLERY ACTIVITIES
Level 2   
7:30 pm: Pop-Up Talk: A Window Suddenly Opens
(15 minutes, Meet at Exhibition Entrance)
8:30 pm: Pop-Up Talk: A Window Suddenly Opens
(15 minutes, Meet at Exhibition Entrance)
Level 3  
6:30-8:30 pm: Hirshhorn DRAW in Mark Bradford: Pickett's Charge
7 pm: Pop-Up Talk: Put It This Way
(15 minutes, Meet at Exhibition Entrance)
8 pm: Pop-Up Talk: Put It This Way
(15 minutes, Meet at Exhibition Entrance)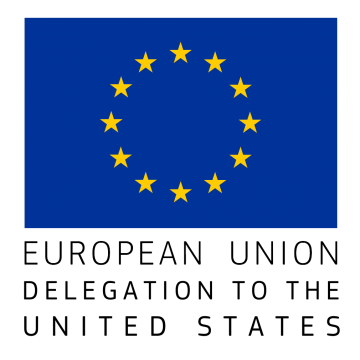 ---
PARTICIPANTS
Sweden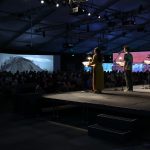 We Hear You—A Climate Archive is a global performance project exploring youth perspectives on the climate emergency. It is a collaboration between Embassy of Sweden in Washington, DC, Dramaten (The Royal Dramatic Theatre of Sweden), The Earth Commons—Georgetown University's Institute for Environment and Sustainability, and The Laboratory for Global Performance and Politics. We Hear You will represented by Jacob Hirdwall, Director/Playwright of The Royal Dramatic Theatre in Stockholm, and Actor/Director/Producer Caitlin Nasema Cassidy.
Instagram: @aclimatearchive
https://aclimatearchive.com/about/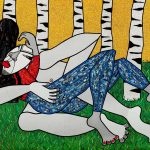 Swedish artist Anna U Davis is known for her bold, colorful mixed-media work, where she explores social inequalities. Davis is a two-time recipient of the Pollock-Krasner Foundation Grant and was featured on the cover of the journal Feminist Studies in 2020. Her artwork has been shown in solo and group exhibitions in the United States, Europe, Cuba (13th Havana Biennial) and Qatar, including her recent solo exhibitions at the Swedish American Museum (Chicago), Galerie Myrtis (Baltimore) and at the Embassy of Sweden (Washington, DC).
Instagram: @annaudavis
Lidia Wos is a Swedish/Polish dancer and choreographer based in Malmö in the south of Sweden. She has developed a very personal and characteristic style based on a natural and organic way of creating movements often with an absurd twist. The dramatic subtlety is an artistic signum and she gives a lot of attention to all the small details in her works. She always works with different layers that gives every single person in the audience the possibility to find their own interpretation or story in her piece. This solo was created during the pandemic and can be read as a single person's attempts to find her own meaning in a world that got insane.
www.lidiawos.com
Estonia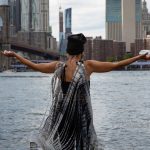 As the world witnesses a massive and furious melting of glaciers, Estonian performance and visual artist Jaanika Peerna has been looking for ways to face the facts, heal the soul as well as take action in order to raise awareness and offer places for reflection. In "Glacier Elegy Washington", a large drawing is first made with audience participation and then melted with blocks of ice. This is a collective experience of creating something only to be literally melted away.
Instagram @jaanika_peerna_studio
Facebook page @Jaanika Peerna Studio
#GlacierElegy
Lithuania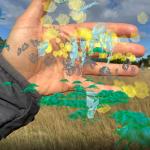 Founded by Lithuanian artists/educators Nomeda & Gediminas Urbonas, Urbonas Studio is an interdisciplinary research practice that facilitates exchange amongst diverse nodes of knowledge production and artistic practice in pursuit of projects that transform civic spaces and collective imaginaries. In collaboration with experts from different cultural and professional fields, Urbonas Studio develops practice-based research models merging a variety of materials and techniques from new media, urbanism, social science, pedagogy and ecology.
Instagram: @urbonasstudio
Germany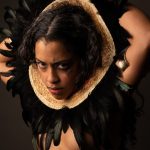 Gotopo is a Berlin-based multi-talented singer, composer, producer, and provocative performer who sees the future in her South American past. She's skilled in folkloric stringed instruments and writes techno-inspired jams that reveal an Afro-indigenous legacy. True to her ancestral futurist self, she's intently focused on blurring the line between classical and club music, academic and pop culture.
Instagram: @gotopo_official
https://www.gotopomusic.com/
A Digital Identity is a collaboration between American new media artist Reed Griffith and German software engineer Ulrich Norbisrath, Ph.D. Griffith combines emerging technologies with a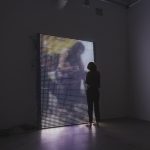 conceptual art practice. His work is reflective of our aesthetic interpretations and existential experiences that occur within modern society and socially engineered systems. Through the use of video, projection mapping, and sound art installations, his work reveals the unseen influence societal systems have on the formation of personal and group identity. Norbisrath has more than 25 years of industrial and academic experience in Software Engineering and Systems Integration. He has supported the start-up of several software development companies as well as consulted tech companies in questions of Systems Integration, Internet of Things (IoT), and Mobile and Cloud Computing. He provides a deep technical understanding of mobile technologies and their integration with cloud services — both from an academic as well as an industrial perspective. He raised significant grants on Cloud, Mobile, and High-Performance Computing at universities in Europe and Central Asia. He taught at universities in Germany, Austria, Estonia, Brazil, Indonesia, Kazakhstan, Singapore, and the US.
Instagram: @obeyah
France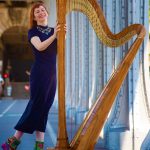 As a French jazz harpist, composer, and artistic director, Isabelle Olivier has built interdisciplinary bridges between artistic fields while opening herself up to an array of musical styles. Armed with her harp on her journey as artist and human, she has been able to expand her musical horizons to embrace all disciplines and territories. By working at the converging point of cultures within a variety of art forms, one can reveal a truly boundless realm of humanity and art.
Instagram: @isabelleoliviermusic
https://villa-albertine.org/residents/isabelle-olivier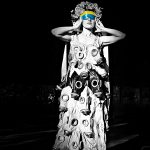 Isagus Extroversions is a French contemporary multi-media and multi-disciplinary painter, sculptor, and trashion/eco-designer. She creates various types of unique pieces using unconventional materials for performances and installations worldwide to explore and weigh in upon the human condition of the current over-consumerist and violent world, by restoring the aesthetic value to objects that have been discarded.
Instagram: @Isagus_Extroversions
Finland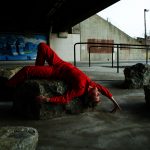 Sari Nordman, a New York -based Finnish interdisciplinary artist, creates public art projects, video works and dance performances. Her works reflect nature, history and female experience. She has exhibited for example for Art in Odd Places, The Immigrant Artist Biennial, King Manor Museum and New American Fellows Showcase. She has discussed her projects, environmentalism and social engagement in her process in many publications and artist talks. She holds a M.F.A. from NYU/Tisch School of the Arts. Instagram: @sarinordman
Poland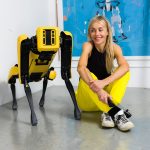 Polish painter Agnieszka Pilat arranges machinery in formal compositions, appropriating traditions ranging from religious iconography to royal portraiture to evoke the power that technology commands in human society today. These machines are preemptively posing for their place in museums of the future, provoking us to preemptively consider the trajectories they embody. "To understand the future, we must understand the machine." Pilat's work has been featured in many publications, including WIRED, Artnet, New York Magazine, and The Times of London. Pilat is currently a guest artist at Agility Robotics and at SpaceX.
Instagram: @agnieszka_pilat
Italy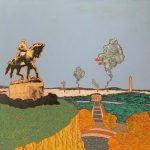 Andrea Limauro is an Italian artist, city planner and climate resilience expert based in the Washington, DC area.  His art reflects on and intertwines current political and historical events through their common and shared narratives.  The subject of his art is often inspired by the artist's own experience with civil wars, migration, climate change and gun violence.
Instagram: @andrealimauro
https://www.andrealimauro.com/
Portugal
Lígia Afonso is a Portuguese art historian, professor, curator and editor. She is interested in practice and research in the areas of exhibition history, historical narratives and counter-narratives, and large-scale artistic phenomena, notably contemporary art biennales and European capitals of culture. Her recent scientific research has been dedicated to the cultural policies of the Portuguese dictatorship period in the post-war international context. She worked within the 29th Bienal de São Paulo, Curator´s Lab of Guimarães 2012 Capital Europeia da Cultura and Anozero'19 – Bienal de Arte Contemporânea de Coimbra. She lectures at ESAD.CR-PL (Caldas da Rainha) and NOVA FCSH (Lisbon) and coordinates the UNESCO Chair in Arts and Cultural Management, Cities and Creativity of Leiria Polytechnic.
Instagram @ligiafonso
UNESCO Chair: https://gestaodasartes.ipleiria.pt
ESAD.CR School of Visual Arts: https://www.ipleiria.pt/esadcr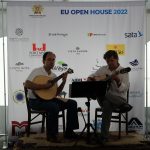 Guitar duo Estevao Santos & Guillermo-Juan Christie: The son of Portuguese immigrants, Estêvão Santos is one of very few musicians in the US who specializes in the Portuguese guitar. He has worked with highly acclaimed fado singers and instrumentalists most notably: Hélder Moutinho, Maria Emília, Ana Sofia Varela, Magarida Soeiro, Ricardo Parreira, José Manuel Neto, David Ribeiro and Luís Pontes. Guillermo-Juan Christie is native of Spain, Guillermo has over 40 years of experience in numerous genres of western and eastern music. He is well versed in various instruments: Classical guitar, Flamenco guitar, Electric guitar, Renaissance Lute and the Oud.
Lebanon
Helen Zughaib is a visual artist based in Washington, DC. As an Arab American,
born in Lebanon, and forced by war, to flee her country, she feels that her background in the Middle East allows her to further empathize with others forced to leave their countries due to war and violence. Her focus is on the most vulnerable, the women and children. The Arab Spring uprisings in 2010/11 resulted in a war in Syria, that
continues today, twelve years later. The problems of displacement and war, as well as being unable to return to their country, continue to face millions of Syrians. With host countries unable or unwilling to fully support them with long-term solutions, many find themselves in untenable situations, facing violence, hunger and inadequate medical assistance, that often results in strong anti-immigrant, anti-other sentiment. Helen's work is ultimately about creating empathy, to heal, and to reflect in our shared humanity. Helen is currently a resident artist at the Kennedy Center/Reach Social Impact initiative.
Instagram @hzughaib
We thank the Washington, D.C. Embassies of Germany, Estonia, France, Italy, Lithuania, Poland, Portugal, Finland, and Sweden, as well as the Alliance Française for their support of this event.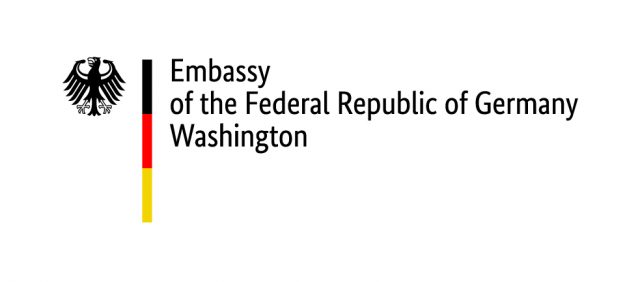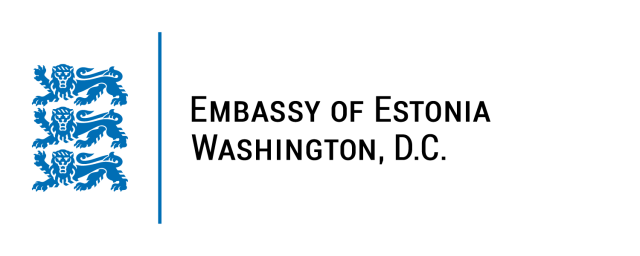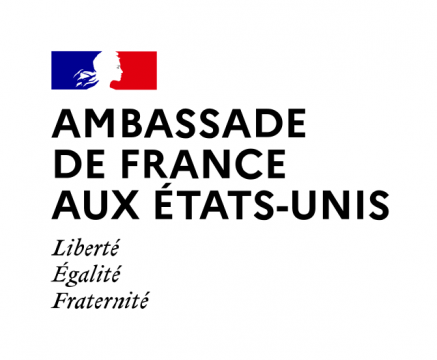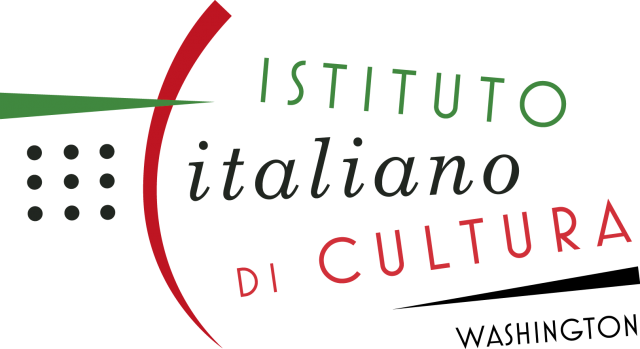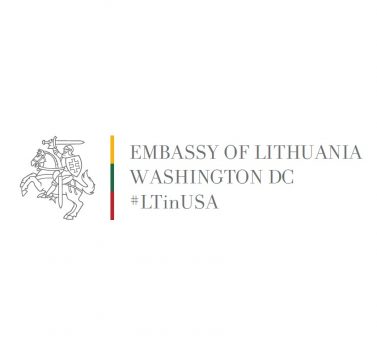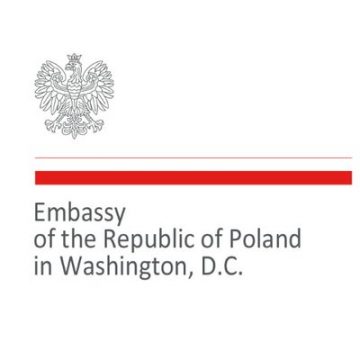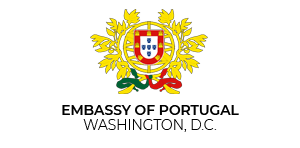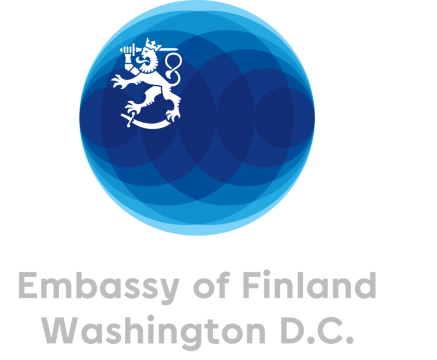 Image: We Hear You – A Climate Archive | Ashanee Kottage, Lilli Hokum, Myiah Smith, and Nadia Nazar | Photo by Wolf Hertzberg