H. C. Westermann
Feb 14–May 12, 2002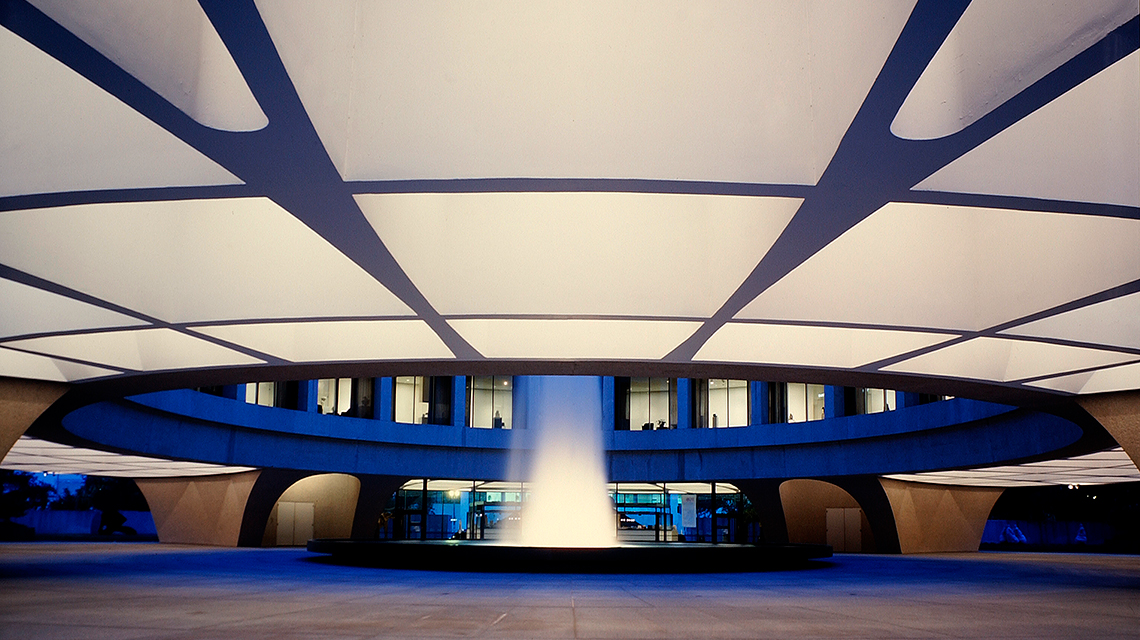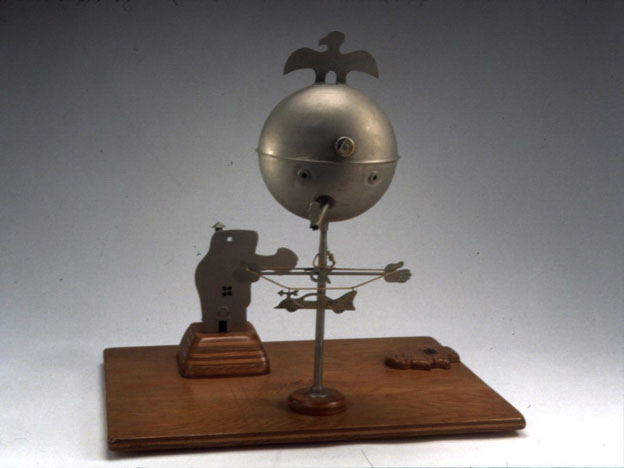 February 14 to May 12, 2002
This first posthumous retrospective of American sculptor H. C. Westermann (b. Los Angeles, 1922-1981) covered his career from the mid-1950s onward, encompassing his narrative drawings and his highly personal, often painstakingly crafted constructions and assemblages in an assortment of materials.
On tour from its summer 2001 premiere in Chicago, this retrospective included his images of houses, ships, towers, boxes, robots, coffins, surreal landscapes, and toylike figurines that incorporate frequent references to war and death, consumer culture and art, and literature and film. Born and raised in Los Angeles, Westermann saw action during World War II in the South Pacific and then in Korea before becoming an artist in Chicago. After moving to Connecticut, he continued to produce work through the 1960s and 1970s.
Although known as an important inspiration for artists such as Bruce Nauman and William T. Wiley and movements such as the Chicago Imagists and West Coast Funk artists, Westermann remained steadfastly outside the mainstream, peppering his two- and three-dimensional work with enigma, puns, salty humor, vernacular allusions, and unexpected anthropomorphic imagery.
Organized by the Museum of Contemporary Art, Chicago, the exhibition was accompanied by a fully illustrated 212-page catalogue with essays by Lynne Warren and Michael Rooks, the show's co-curators, as well as Chicago critic Dennis Adrian and curator Robert Storr of the Museum of Modern Art, New York. After closing in Washington, the show traveled to the Museum of Contemporary Art, Los Angeles (June 9-September 8, 2002), and the Menil Collection, Houston (October 4, 2002-January 5, 2003).
Support for this exhibition and associated publications was generously provided by Mary and Roy Cullen, The LLWW Foundation, Anstiss and Ronald Krueck, Henry and Gilda Buchbinder, Ruth P. Horwich, Susan and Lewis Manilow, Dorothy and Alan Press, Helen and Sam Zell, The Kovler Family Foundation, The National Endowment for the Arts, Marie Krane Bergman and Robert H. Bergman, Carol and Douglas Cohen, The Judith Rothschild Foundation, Mrs. Edwin A. Bergman, Robert and Sylvie Fitzpatrick, and Thurston and Sharon Twigg-Smith. Special funding for the Washington, D.C., presentation was provided by the Holenia Trust in memory of Joseph H. Hirshhorn.
Second Floor
Originated by the Museum of Contemporary Art, Chicago; Lynne Warren and Michael Rooks, curators
Catalogue