Laurie Anderson: The Weather
Dates to be announced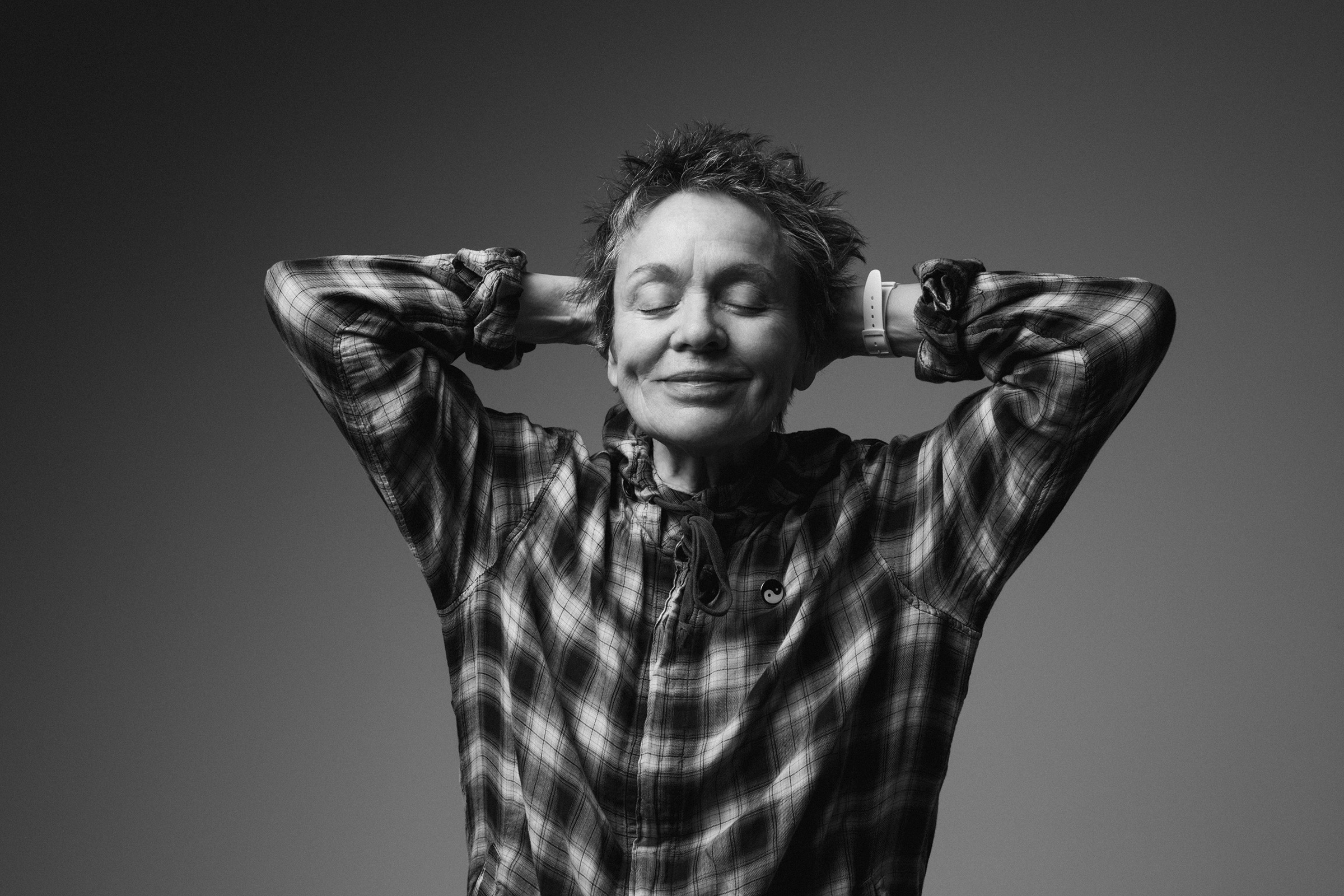 Laurie Anderson: The Weather will be the largest-ever US exhibition of artwork by celebrated multimedia artist Laurie Anderson. Spanning her groundbreaking video and performance works from the 1970s to recent years, the exhibition will guide visitors through an immersive audiovisual experience in the Museum's second-floor galleries. This dynamic survey will showcase the artist's boundless creative process by highlighting time-based media as well as the largest exhibition of her paintings to date. The exhibition is organized by Hirshhorn Chief Curator Stéphane Aquin, Deputy Director Jaya Kaveeshwar, and the Museum's former Robert and Arlene Kogod Secretarial Scholar, Curator of Media and Performance Art Mark Beasley.
Using the Museum's prominent location on the National Mall, The Weather encourages viewers to reconsider the sociopolitical landscape. For more than four decades, Anderson has investigated pressing issues such as national identity, the climate crisis, and the effects of technology on human relationships, often inventing new ways of interacting with technology. The Hirshhorn's exhibition will include landmark artworks that address these topics, including Habeas Corpus (2015), a video-sculpture that examines the experience of Mohammed el Gharani, who was detained at Guantánamo Bay throughout his adolescence, via multimedia storytelling.
Drawing on the Hirshhorn's distinctive cylindrical architecture, the exhibition will be laid out as an ongoing narrative. Guiding visitors on an intimate and personal journey through her work, Anderson will intervene at points throughout the exhibition space by painting and writing directly onto the gallery walls.
Upon entering the exhibition, viewers will encounter Red Flags (2020), a new installation featuring eight flags waved by robotic "arms," a reference to Anderson's song "O Superman" (1981), which broadened her following from the downtown New York art world to the MTV generation. Also making its premiere is Four Talks (2020), an installation of four large sculptures and related texts—all created with Anderson's unique blend of the personal, the theoretical, and the political—that link her singular approach to storytelling through music and stories to her installations and created objects.
Demonstrating the range of Anderson's multimedia practice, The Weather will feature a selection of videos of her early musical performances, including Songs for Lines, Songs for Waves (1977) and Drum Dance (1985), as well as several of the violins that she has designed and altered. In addition, the exhibition will survey her narrative video works, including From the Air (2008), a miniature video-sculpture portraying Anderson and her dog, Sidewalk, a film projected onto the gallery floor that features a story from her documentary Heart of a Dog (2015), and the artist's personal spin on PSAs (public service announcements) in which she addresses topics—from the lyrics of the National Anthem to women's relationships to money—that speak to contemporary audiences.
---
LAURIE ANDERSON
A Grammy Award-winning musician, performer, writer, and artist, Anderson has an international reputation as an artist who combines the traditions of the avant-garde with popular culture. Anderson's theatrical works combine a variety of media, including performance, music, poetry, sculpture, opera, anthropological investigations, and linguistic games, to elicit emotional reactions. As a visual artist, Anderson has been shown at the Guggenheim Museum, SoHo, and extensively in Europe, including the Centre Georges Pompidou in Paris. She has also released seven albums for Warner Brothers, including Big Science, featuring the song "O Superman," which rose to No. 2 on the British pop charts. In 1999, Anderson staged Songs and Stories from Moby Dick, an interpretation of Herman Melville's 1851 novel.