Artist Talk: Aaron Garber-Maikovska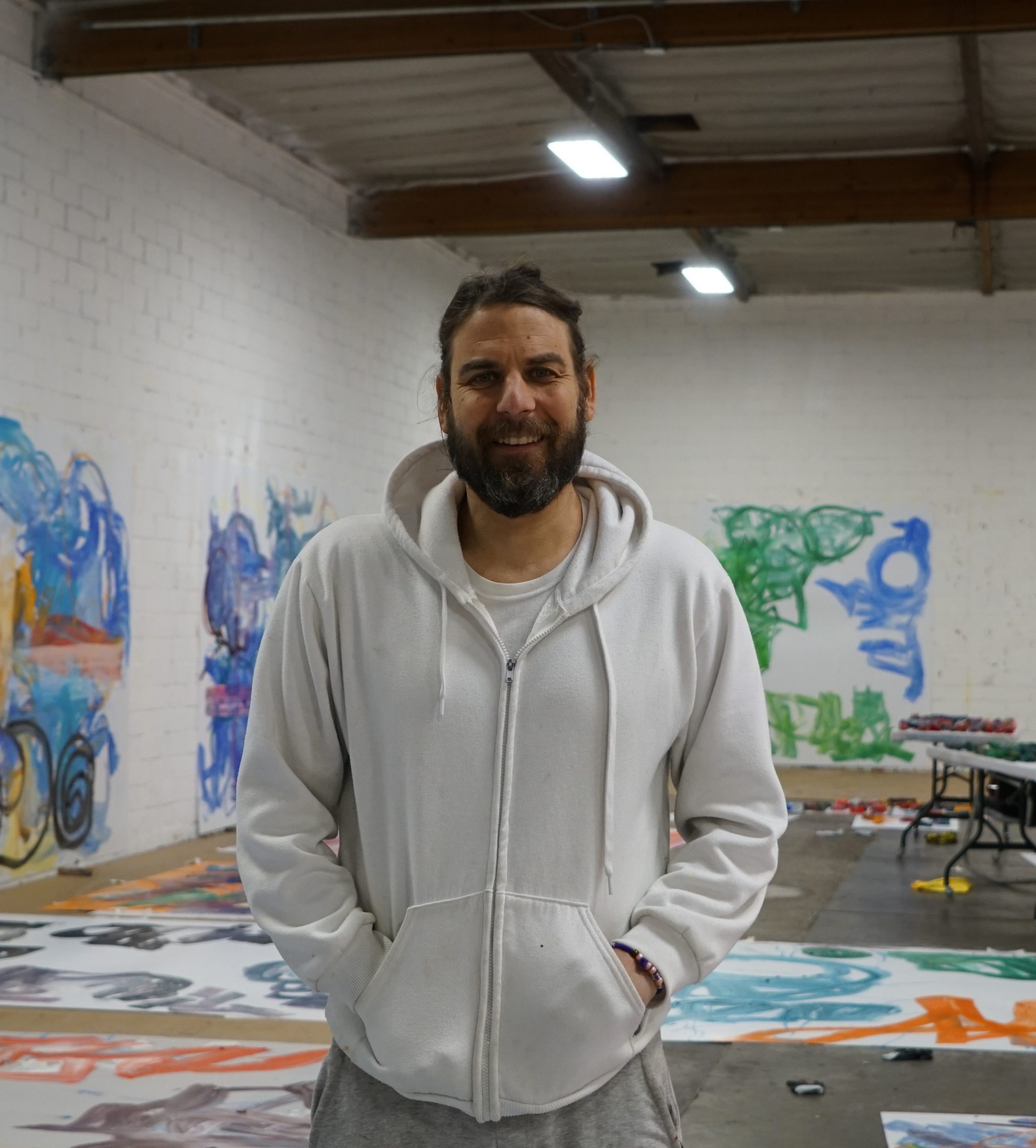 Los Angeles-based artist Aaron Garber-Maikovska joins Hirshhorn assistant curator Betsy Johnson for a discussion on his diverse work that spans drawing, painting, video, installation, and performance. His practice stems from an idiosyncratic vocabulary of movements that he has developed and refined over the past several years. In his paintings, this translates into frenzied, expressive lines and color that he applies flat on the ground with sweeping movements above the canvas. His performances are similarly indecipherable; often set in nondescript, semi-public spaces, such as restaurants or commercial parking lots, his choreography is an outgrowth of a desire to find ways to insert creative play and nonsensical communication into the sphere of everyday life.
Currently on view in Feel the Sun in Your Mouth: Recent Acquisitions, his painting, Untitled (2016), is typical of his gestural compositions based in rhythm and repetition. Painted on heavy-duty foam gator board, the work reflects his tendency to work in a circular manner from left to right, layering pastels over black calligraphic line.
Garber-Maikovska was born in Washington, DC, but has spent most of his life on the West Coast. Raised in Berkeley, CA, he studied with Doug Hall at the San Francisco Art Institute and with Paul McCarthy at UCLA. His first solo exhibition, Counter Moves, was held in 2012 at Greene Exhibitions in Los Angeles. Since then, he has also shown at the Moving Image Art Fair in New York, and at Standard (Oslo) in Norway.
---
Audio