Hirshhorn in the City: Brand New SW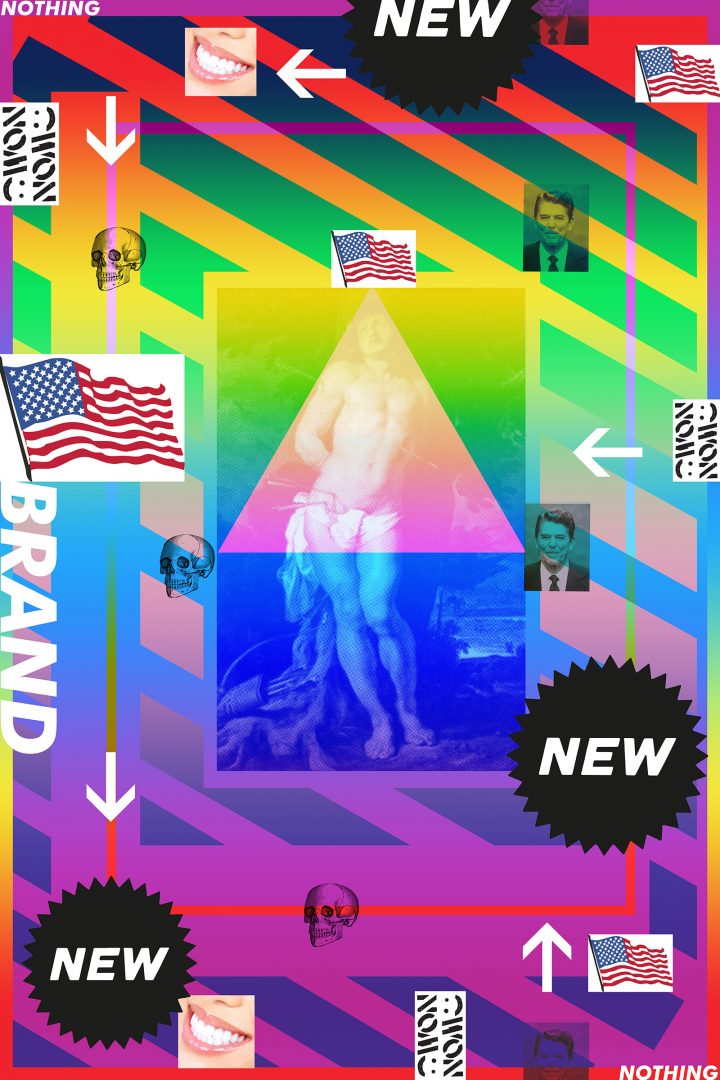 For the newest project from Hirshhorn in the City, the Hirshhorn brings the 1980s back to DC, with a contemporary twist.
Brand New SW is a public art project celebrating Washington's innovative and collaborative art scenes. The Hirshhorn invited Washington-based artists No Kings Collective, NoMüNoMü, and SUPERWAXX to create branded graphic posters inspired by Brand New: Art & Commodity in the 1980s, an exhibition exploring the iconic decade when artists blurred the boundary between art and marketing. These limited-edition posters will be wheat-pasted, guerrilla style, around the public spaces of Southwest DC in early April, in homage to the underground art practices of the 1980s.
---
About the works
Brand New SW highlights the connection between the art world today and the 1980s art scene, with No Kings Collective, NoMüNoMü, and SUPERWAXX representing a new generation that pushes the limits of art, brand, and community engagement. Saturating designs with their signature styles, pop culture references, logos, and text—including powerful personal messages—they create new platforms for creativity in the streets and galleries of the city.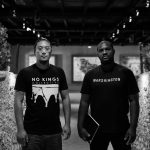 No Kings Collective is a design-build studio, creative agency and events production company, all rolled into one. Founded in 2009 by Brandon Hill and Peter Chang, the collective has worked with a family of handpicked artists, designers, and brands that share their vision. They help their collaborators deliver a get-it-done, DIY, art-centric, design-savvy, multidisciplinary, cross-cultural, adaptable, niche, custom, force-multiplying, over-the-top authentic experience.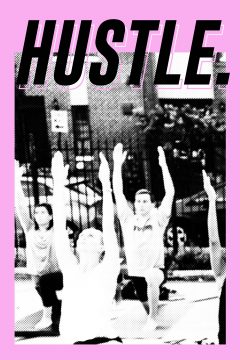 No Kings Collective as, by its own admission, been "hustling since 2009," and as an art collective, it embodies the creative energy, versatility, and community of DC. The group's large-scale murals can be found throughout the city, and its events and interventions create unexpected public encounters that blend design and culture in extraordinary ways. Artists in the 1980s created entrepreneurial collectives to pioneer new ways to share and sell their art, and they devised their own catchphrases. HUSTLE echoes the advertising slogans and appropriated images featured in Brand New, and the work's tongue-in-cheek humor references the Hirshhorn exhibition.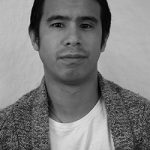 NoMüNoMü is an intersectional artist collective and curatorial platform in Washington, DC, working towards liberation from the perpetual systems of oppression and class domination that permeate the art world. NoMüNoMü was cofounded by Joseph Orzal, a Filipino-Mexican-American artist, curator, and serial collaborator. A native Washingtonian, he received his BFA from the Corcoran College of the Art in 2010, and has been actively exhibiting since then. Orzal is currently an MFA candidate for Curatorial Practice at the Maryland Institute College of Art (MICA). His works combine physical and emotional observations of the human state and mine the palpable yet unspoken intricacies of racial, sexual, and class distinctions in Western societies.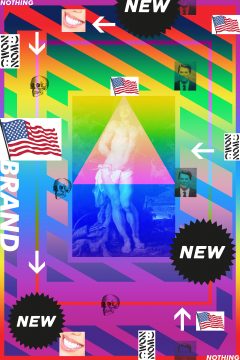 One of the most important themes explored in Brand New is how artists used the language of marketing to express deeper statements about the issues of their time. In his multilayered and deeply symbolic work, Joseph Orzal blends the iconic TV color bars from the decade, bright pops of neon, advertising imagery, and the catchphrase "new." The central symbols – the iconic pink triangle of the AIDS activist group ACT UP, featured in the Hirshhorn's lobby; an image of Ronald Reagan, representing political policies that were considered to have exacerbated the AIDS epidemic; and a Baroque painting of St. Sebastian, the unofficial historical "patron saint" of gay culture – highlight the centuries-old ties between art and social movements that appear in both Brand New and art today. NoMüNoMü is known for its community-conscious work.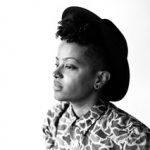 SUPERWAXX first developed an interest in and talent for art as a child. Her work is heavily influenced by animated cartoons, comic books, popular culture, and street art. Often using vibrant colors and fine line-painting techniques, Superwaxx is better known for her collective works, which display her signature style while incorporating cartoon-like aesthetic to narrate various subjects and topics often pertaining to historical or personal events. She has exhibited artwork in Boston, New York City, Miami, and Cuba. She has also worked in collaboration with acclaimed internationally renowned artists and art institutions such as the Smithsonian. Superwaxx is a native of Richmond, Virginia, and currently lives and work in Washington, DC.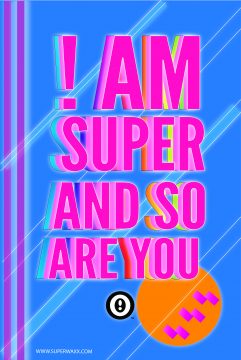 About her design, SUPERWAXX writes, I AM SUPER AND SO ARE YOU is inspired by the iconic advertising aesthetics of the 1980s. Commercial advertisements were successful in connecting with audiences through the strategic use of catchy slogans, leaving consumers feeling as though they identified with the brand. I have chosen this specific slogan to not only introduce my creative work but also encourage viewers to recognize themselves and their own SUPER identity. The term super is often used to identify someone who has extraordinary gifts, talents, and attributes. Each of us has the ability to tap into our own individual qualities that are extraordinary. This art campaign encourages viewers to acknowledge your inner super, while also recognizing that collectively we are all part of one universal super society."
---
Installation locations
---
Brand New SW is a partnership with the Southwest Business Improvement District (SWBID). The project is made possible by the generosity of Max and Monique Burger, Burger Collection Hong Kong.