Calendar Listing: July-Sept. 09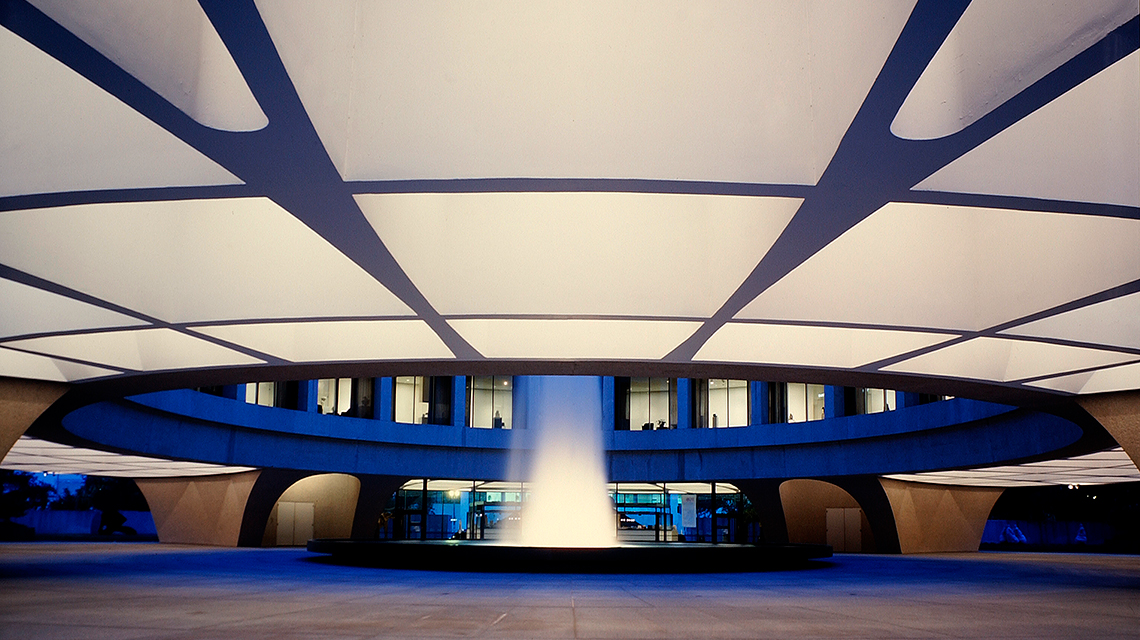 Friday, June 19, 2009
This summer there are many exciting reasons to visit the Hirshhorn, including afternoon and evening discussions with curators, critics and local artists; weekly gallery talks; and After Hours.
Thursday, July 9; 7 p.m.
In Conversation: Kristen Hileman and Blake Gopnik on Art in the Present
Kristen Hileman, Hirshhorn associate curator of contemporary art, and Blake Gopnik, chief art critic at The Washington Post, discuss this year's Venice Biennale. Learn what captured their imaginations at the exhibition, the difference between a curator's and a critic's way of looking at art and more. A question and answer session follows. Founded in 1893, the Biennale celebrates cutting-edge trends and art movements in an international context.
Friday, July 24; 8 p.m. to midnight
After Hours
The Nighthawks, featuring DJs izzy b (aka iona rozeal brown, DC-area artist and musician) and Nyko Skiie, provide the entertainment for this installment of After Hours, Washington's premier contemporary art event. Inside the galleries enjoy extended museum hours and curator-led tours of special exhibitions. Tickets will be sold in advance only at www.hirshhorn.si.edu.
Thursday, Sept. 3; 6:30 p.m.; the Phillips Collection
Friday, Sept. 4; 12:30 p.m.; the Hirshhorn
In Conversation: Kristen Hileman and Vesela Sretenovic: Looking at Baselitz and Guston
Hirshhorn associate curator Kristen Hileman and Phillips Collection curator of modern and contemporary art Vesela Stretenovic lead a two-part discussion on the figure in contemporary art. Works by Georg Baselitz and Philip Guston are currently featured in both "Strange Bodies" at the Hirshhorn and "Paint Made Flesh" (opening June 20) at the Phillips. The Phillips' program is part of admission to the special exhibition and is free for members. The talk at the Hirshhorn is free.
Friday, Sept. 18; 12:30 p.m.
In Conversation: The Impact of the Global Art World: An Artist's Perspective
How does an artist practicing in an increasingly global art world find personally and culturally significant meaning? How do contemporary artists find a unique aesthetic vocabulary in this age of assimilation? New York and Beijing-based artist Jennifer Wen Ma and Hirshhorn curatorial research associate Ryan Hill wrestle with these questions, among others, in an afternoon discussion.
Every Friday; 12:30 p.m.
Friday Gallery Talks
Every Friday, museum staff as well as local artists, scholars and thinkers from a variety of backgrounds share their insights with visitors and encourage dialogue about the works on view. These short discussions provide D.C. residents and tourists with the perfect opportunity to stop by for a bit of culture and to meet others interested in the arts.
 For the most up-to-date schedule and to download free podcasts of past Friday Gallery Talks and other programs, visit www.hirshhorn.si.edu.