Fact Sheet: Temporary Inflatable Pavilion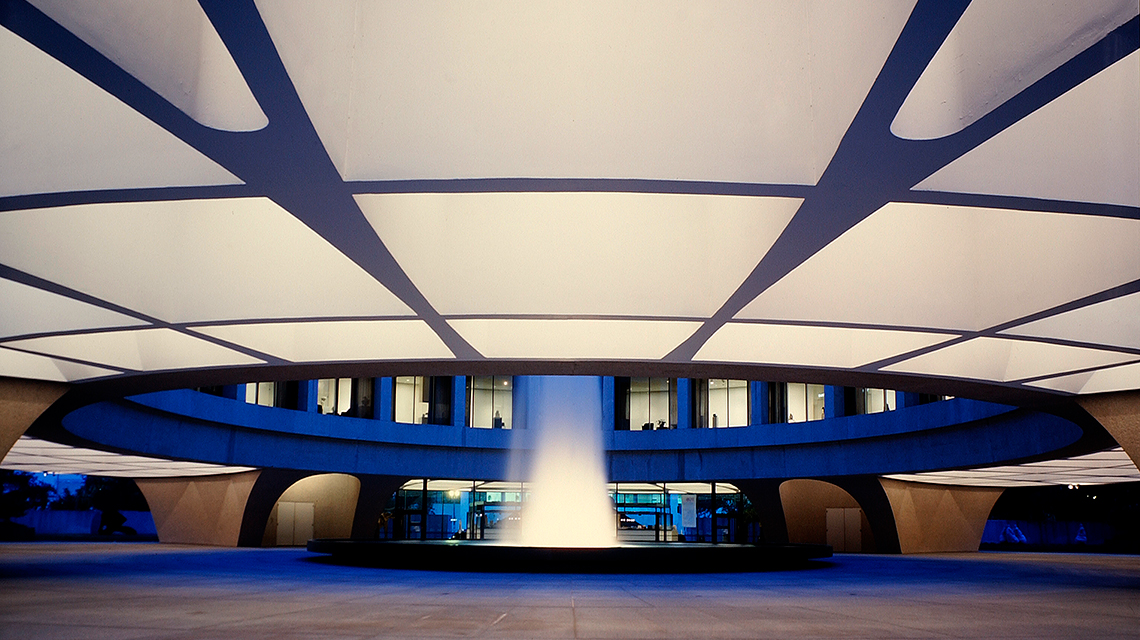 Thursday, December 17, 2009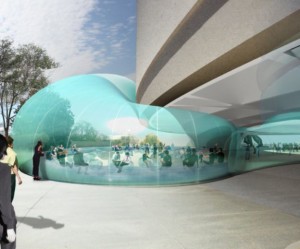 Fact Sheet: Temporary Inflatable Pavilion
Purpose of the project: We aim to create a vibrant public space offering diverse artistic and educational events, via a seasonally installed temporary pavilion that is also an important architectural and artistic work in its own right.  The pavilion and the activities it will house affirm the Museum's commitment to enhancing public understanding and appreciation of contemporary art and culture–locally, nationally and globally.
Vision: Standing nearly 145 feet tall, the inflatable structure sits in the Hirshhorn's courtyard, ballooning through the top of the building. It will be visible from all sides of the museum and at points along the Mall. The pavilion will transform the Plaza's public space into a seasonal auditorium, café, and meeting place filled with activity. 
Programming in the pavilion: The pavilion will be a site for new educational initiatives, as well as a place for collaborations between the Hirshhorn and other national, regional, and local institutions. With an expanded auditorium, the temporary pavilion will serve as the hub for a new series of conferences exploring important cross-disciplinary issues in contemporary culture.  
About the architects: New York City-based architecture firm Diller Scofidio + Renfro was contracted in September 2009 to start working on the concept of the temporary inflatable pavilion. DSR's recent projects include the redesign of Alice Tully Hall at New York's Lincoln Center, Boston's Institute of Contemporary Art (ICA), and New York's High Line.
Timeline: The project is currently in the early conceptual stage. Preliminary planning for the project began in summer 2009. We are working towards the first installation of the temporary inflatable pavilion in 2012.  
Estimated cost: Initial construction of the pavilion has been estimated at $5 million, with an additional endowment of $2.5- $5 million for continuing installation, storage, and programmatic research costs.