In Conversation: Reimagining Norman Rockwell's America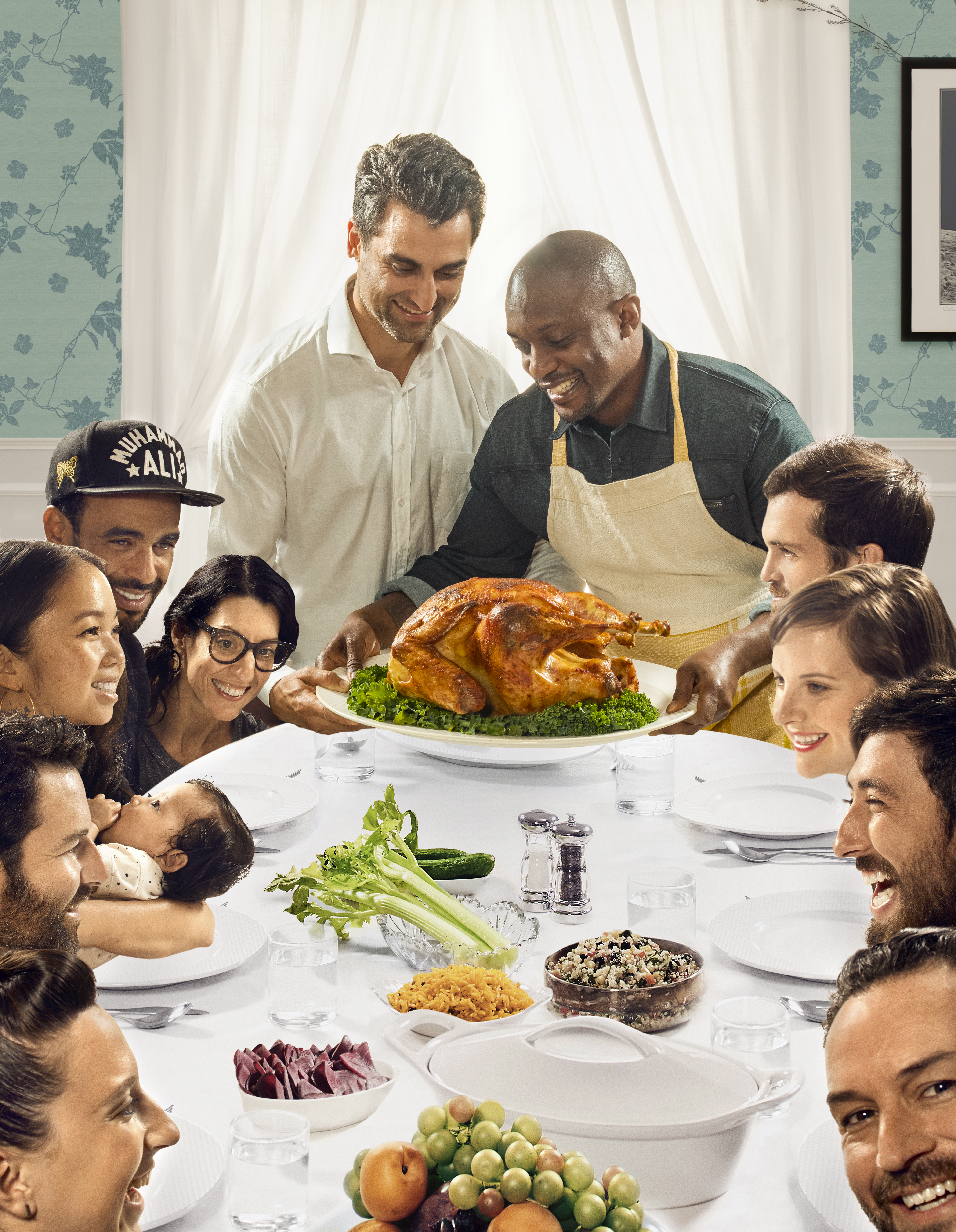 Recording
---
What does America look like?
Hank Willis Thomas, artist and co-founder of the For Freedoms artist collective, teamed up with Emily Shur, photographer and designer, to reimagine Norman Rockwell's 1943 series Four Freedoms, inspired by Franklin D. Roosevelt's 1941 State of the Union address. Using the four freedoms articulated during Roosevelt's speech—Freedom of Speech, Freedom of Worship, Freedom from Want, and Freedom from Fear—For Freedoms created an updated tableau that highlights a much more inclusive America than what was originally styled in Rockwell's iconic scenes.
Thomas and Shur will sit in conversation with New York Times critic and Still Processing podcast co-host Wesley Morris to discuss their powerful series "For Freedoms," on view in Manifesto: Art x Agency, an exhibition exploring the work of artists who aim to effect change in the world around them.
We encourage you to arrive early. Ring Auditorium seating is limited. Any open seats may be released to walk-up visitors 10 minutes before the program.
Please e-mail hirshhornexperience@si.edu if you would like to request ASL interpretation for this program.
About the Speakers
Wesley Morris is a critic-at-large at the New York Times and a staff writer at the New York Times magazine, where he writes about popular culture and hosts the podcast "Still Processing," with Jenna Wortham. For three years, he was a staff writer at Grantland, where he wrote about movies, television, and the role of style in professional sports, and co-hosted the podcast "Do You Like Prince Movies," with Alex Pappademas.  Before that, he spent 11 years as a film critic at the Boston Globe, where he won the 2012 Pulitzer Prize for criticism.
Now based in Los Angeles, Emily Shur was born in New York City to an auditorium full of nursing students and grew up in Houston, Texas. Her original style connects her diverse portfolio, mixing vibrant color and personality with strong conceptual storytelling. Whether shooting portraits of well-known celebrities and athletes, global campaigns, or personal projects, Emily's work celebrates unique characters and a singular point of view. Her client list—including HBO, Amazon, Netflix, Sprite, Chrysler, Dodge, Alaska Airlines, KFC, Samsung, Booking.com, Nike, Adidas, Universal Pictures, CBS, Hulu, FOX, Toyota, Sprint, and American Express—matches her diversity. Emily won The Art Director's Club Young Guns competition early in her career, which led to her work being exhibited as part of the Taylor Wessing Portrait Prize exhibition at London's National Portrait Gallery and Humble Art's 31 Women in Art Photography exhibition. Her images have been published in various collections including Milk and Honey: Contemporary Art in California, Photographers' Sketchbooks, and eight editions of American Photography.  In the fall of 2017, Kehrer Verlag published Emily's first monograph, Super Extra Natural!, chronicling twelve years of travels in Japan.
Hank Willis Thomas is a conceptual artist working primarily with themes related to perspective, identity, commodity, media, and popular culture. His work is included in numerous public collections including the Museum of Modern Art in New York, the Solomon R. Guggenheim Museum, and the Whitney Museum of American Art, among others. Thomas is a recipient of the Gordon Parks Foundation Fellowship (2018), Guggenheim Fellowship (2018), the AIMIA | AGO Photography Prize (2017), the Soros Equality Fellowship (2017), and is a member of the New York City Public Design Commission.