Infinite After Party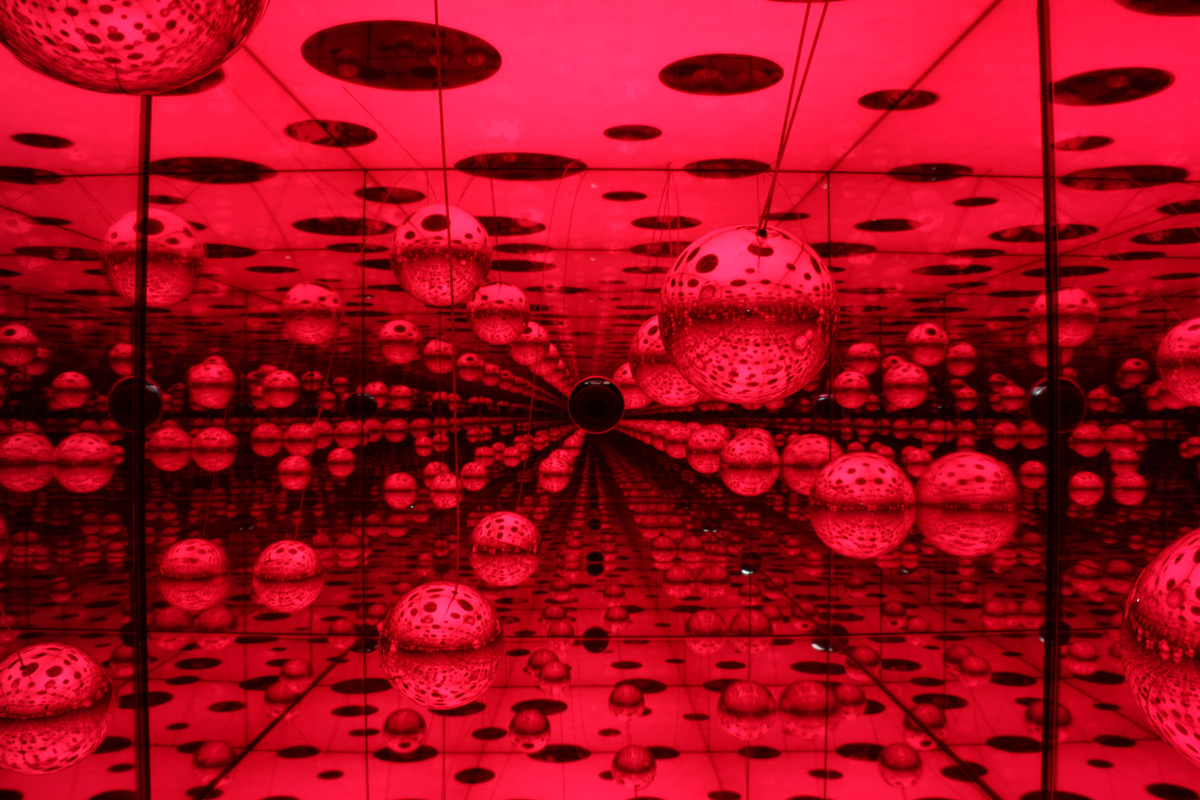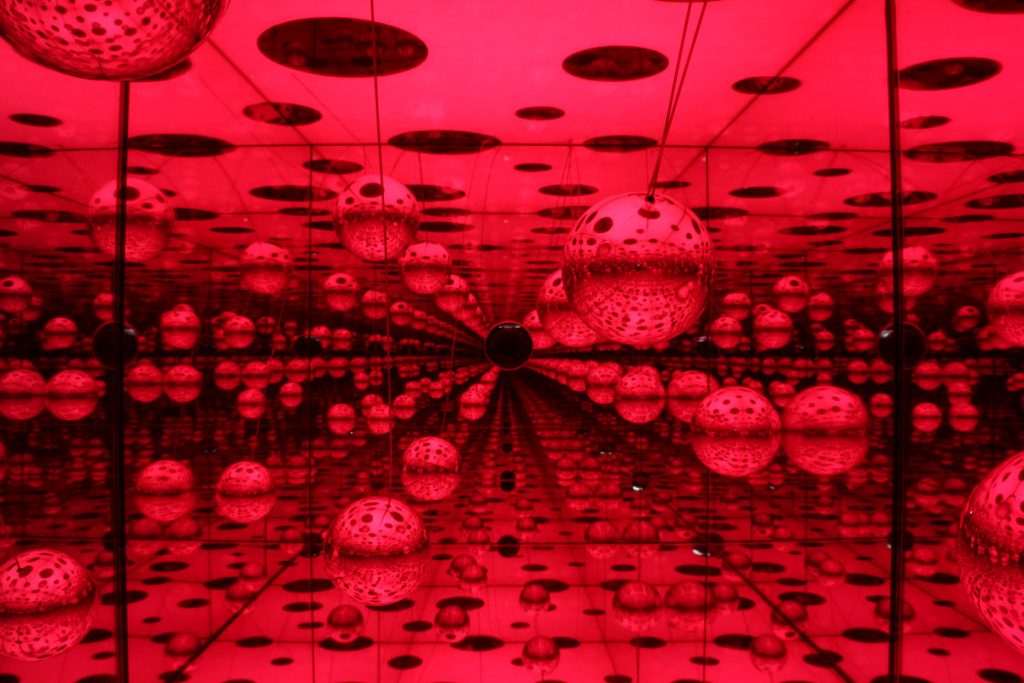 Friday, May 12, 2017
6 pm to 10 pm
$50
Tickets are sold out
Come celebrate the final weekend of Yayoi Kusama: Infinity Mirrors before it closes on May 14.
Includes:
Timed pass to Yayoi Kusama: Infinity Mirrors (last entry at 8:30 pm)
Access to Masterworks from the Hirshhorn Collection and other exhibitions from 6 pm to 10 pm

Encore screenings of Kusama's early experimental films

Interactive performances from the Haiku Guys and Gals

Pop-up gallery talks throughout the evening

Cash Bar

Program Highlights
FILM
Yayoi Kusama: Performance and the Body
Ring Auditorium
7 pm | 8 pm | 9 pm
Total running time: 33 minutes
Well respected for her provocative performances and public Happenings in New York City in the late 1960s, Yayoi Kusama has often used her body and image as a key element in her work on and off camera.  For this series of films, Love-In Festival, Flower Orgy, and Self-Obliteration, all from 1968, illustrate the politically-charged nature of her happenings, while the videos Flower Obsession Gerbera and Flower Obsession Sunflower show the artist thirty years later in silent performance video.
Seating is first-come, first-served. Doors will open 15 minutes prior to each screening. Some footage may not be suitable for children.
PERFORMANCE
The Haiku Guys and Gals
Lobby and Second Level
Roaming the museum, the Haiku Guys and Gals will offer genuine engagement and instant inspiration through poetry. A haiku activation is an unforgettable social experience that fosters unique connections.
Connie Olivera
Second Level
Enjoy a unique activation of the interactive Obliteration Room as local pianist Connie Olivera plays a variety of contemporary jazz music throughout the evening.
POP-UP GALLERY TALKS
Gallery Guides delve into the world of Yayoi Kusama and explore Hirshhorn masterworks with pop-up talks on key works on view throughout the night.
Masterworks from the Hirshhorn Collection
Third Level
6:30 pm           Reynier Leyva Novo, 5 Nights (from the series "The Weight of History")
7:30 pm           Janine Antoni, Lick and Lather
Yayoi Kusama: Infinity Mirrors
Second Level
7 pm                 Yayoi Kusama, My Eternal Soul
7:30 pm           Yayoi Kusama, Phalli's Field
8 pm                 Yayoi Kusama, Violet Obsession
8:30 pm           Yayoi Kusama, Infinity Nets
REFRESHMENTS
Lobby and Lower Level
Last call at 9:30 pm
Cash bars by Tortoise & Hare Bar and Grill provide a selection of wine, beer, and specialty cocktails for purchase.
MUSEUM SHOP
Lower Level
Open until 9 pm
Visit the Museum Shop to find unique souvenirs and special gifts related to the museum's current exhibitions, including exclusive merchandise designed by the Yayoi Kusama studio.