Jaya Kaveeshwar, Deputy Director, Hirshhorn Museum and Sculpture Garden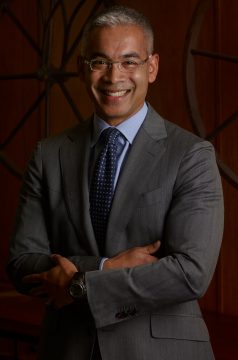 Jaya Kaveeshwar was appointed deputy director of the Smithsonian Institution's Hirshhorn Museum and Sculpture Garden in 2018. The Hirshhorn is one of the world's leading museums of international modern and contemporary art. With nearly 12,000 paintings, sculptures, photographs, mixed-media installations, works on paper, and new media works in its collection, the Hirshhorn presents diverse exhibitions and offers an array of public programs that explore modern and contemporary art. Mr. Kaveeshwar works in concert with the director and senior management of the Hirshhorn to carry out the museum's ambitious and inspiring mission to be the national voice for contemporary art and culture in the twenty-first century.
Possessing a deep interest in the connections between art and history, Mr. Kaveeshwar most recently served as senior advisor to the director at the National Museum of American History, where he shaped the most impactful and meaningful presentation of American history at that institution. In that role, he advised the director on all major projects and managed the museum's supervisory Director's Council. He led key initiatives, including the creation of a unifying framework for the museum's physical and conceptual presentation of history, the implementation of the museum's new identity, and the launch of a new movement to demonstrate the value of American history to shaping a more humane future by forging a groundbreaking partnership of more than twenty of the nation's most important history museums and sites.
Mr. Kaveeshwar began his Smithsonian service at the Freer Gallery of Art and Arthur M. Sackler Gallery as a curatorial assistant and later served as that museum's head of operations and finance in the Department of External Affairs, and as head of institutional giving. At the Freer|Sackler, he managed multi-year campaigns to secure support for key exhibitions and projects and secured millions of dollars in gifts to the museum. He later served in the Smithsonian's Office of Planning, Management and Budget, where he managed financial and budgetary issues for a portfolio of diverse Smithsonian museums and units and led a Smithsonian-wide working group to create a new financing model to support the Institution's first $1.5 billion capital campaign.
Prior to the Smithsonian, Mr. Kaveeshwar worked in finance and strategy in various roles, including as director of capital markets for Federal Realty Investment Trust, a large, publicly traded real estate firm. He received his A.B., magna cum laude, from Dartmouth College.