Melissa Chiu, Director, Hirshhorn Museum and Sculpture Garden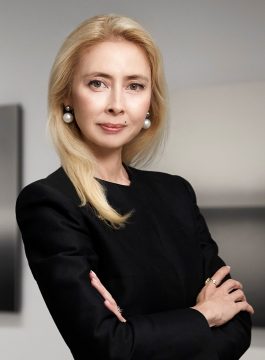 Melissa Chiu is director of the Smithsonian's Hirshhorn Museum and Sculpture Garden, the national museum of modern and contemporary art. Since her appointment in 2014, she has advocated for contemporary art through the Museum's exhibitions, acquisitions, and public programs.
While maintaining the Hirshhorn's focus on 20th and 21st century art, the Museum has presented landmark exhibitions of work by some of today's most important artists, notably Shirin Neshat, Robert Irwin, Yayoi Kusama, Laurie Anderson, and Charline von Heyl. Under Dr. Chiu's leadership, the Hirshhorn has also commissioned site-specific artworks that respond to the Museum's unique modern architecture, including Mark Bradford's longest-ever painting spanning 300 feet. Dr. Chiu has expanded the Museum's substantial holdings of European and American postwar art with examples of global modernism–works by artists Park Seo-bo, Jimmie Durham, Monir Farmanfarmaian, Natsuyuki Nakanishi, and Senga Nengudi have been added to the collection.
Under her leadership, the Hirshhorn welcomed over one million visitors in 2017—a major milestone marking its highest annual attendance in nearly 30 years and doubling its visitation from three years prior. Dr. Chiu's current organizational focus is transforming the Hirshhorn into a 21st century institution through the revitalization of the museum's campus including a new design for the Hirshhorn's Sculpture Garden by artist/architect Hiroshi Sugimoto. Another significant technology initiative by the Hirshhorn is the award-winning mobile video guide, Hirshhorn Eye (Hi), which uses image recognition of art works to offer instant videos of artists speaking about the creation of their work. This guide is now used by other Smithsonian museums such as the National Museum of African American History and Culture and the National Museum of African Art.
A native of Australia, Chiu earned her bachelor's degree in art history and criticism from the University of Western Sydney in 1992 and her master's degree in arts administration in 1994 from the University of New South Wales. She completed her Ph.D. with a dissertation on contemporary Chinese art at the University of Western Sydney in 2005. Chiu has authored and edited several books and catalogues on contemporary art, including Contemporary Art in Asia: A CriticalReader (MIT Press, 2010), and has lectured at Harvard, Yale, Columbia, the Museum of Modern Art, and other universities and museums.