Minimal Art and Its Legacy: A New Look at Contemporary Art In the Hirshhorn's Permanent Collection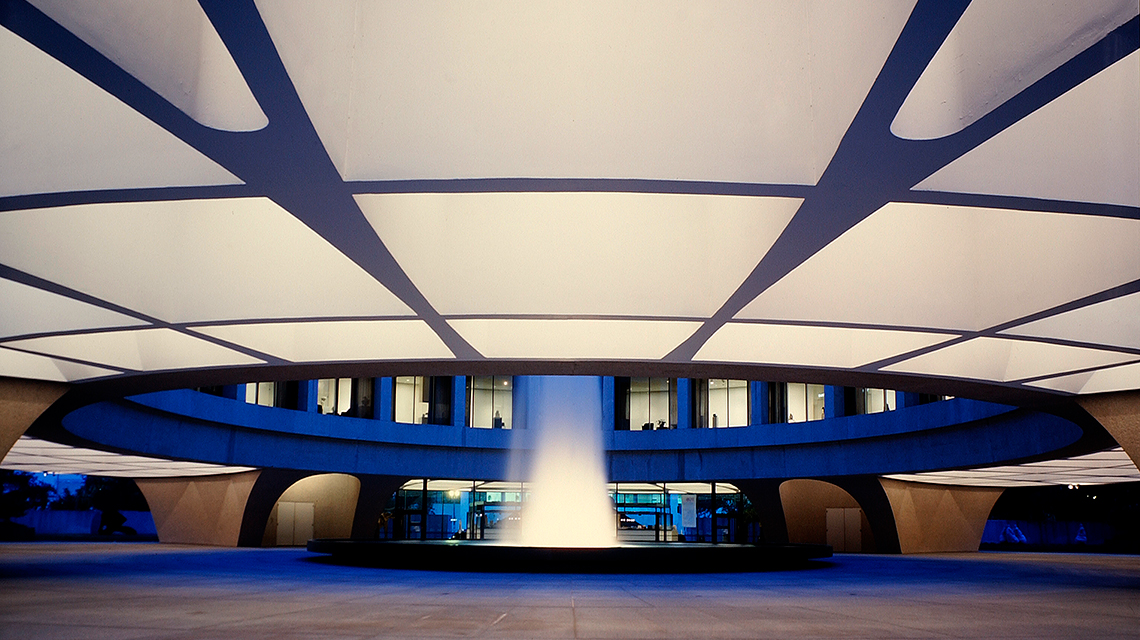 Thursday, October 18, 2001
The lower level of the Smithsonian's Hirshhorn Museum and Sculpture Garden-where contemporary art from the permanent collection is featured-has been re-installed with a new selection of works focusing on the "Minimalist" aesthetic.
"Minimal Art and Its Legacy: Selections from the Collection" includes nearly 30 paintings and sculptures from the late 1950s and '60s, as well as from recent decades. The show opened in early September and continues indefinitely at the Hirshhorn, Independence Ave. at Seventh St. S.W.
Typically monochromatic, geometric, and modular, Minimal art-along with Pop Art and Conceptualism-emerged as a reaction, in part, against the impassioned, heroic individualism of Abstract Expressionist canvases of the late 1940s and '50s by Jackson Pollock, Clyfford Still, and others. Industrial materials and techniques, reductive shapes and surfaces, and an emphasis on serial repetition and the situational aspects of art objects characterized this new approach.
The exhibition includes works associated with "classic" Minimalism, including a fluorescent light composition by Dan Flavin; an expansive, multicolored, shaped canvas from Frank Stella's "Protractor" series; and a meditative "black" painting by precursor Ad Reinhardt. Also represented are Robert Irwin, Agnes Martin, and Washington-based Anne Truitt, artists who used a pared-down language to explore sensory perception and metaphysical issues.
Several works from the 1980s and '90s demonstrate Minimal Art's continuing influence. Robert Gober's X-shaped sink sculpture, Rachel Whiteread's monumental bookshelf casting, Jan Vercruysse's chair forms in colored glass, and Anish Kapoor's teetering, cuplike shape dusted with blue pigment show how some of today's sculptors use a past generation's clean-edged, space-enveloping approach to imbue everyday objects with emotional and psychological power.
"Minimal Art and Its Legacy" was selected and installed by Kerry Brougher, chief curator, and Olga Viso, curator of contemporary art. It complements and extends the museum's highlight survey of the permanent collection on the third floor, where the focus is on 20th-century works to the 1960s.