New Hirshhorn "Directions" Projects Offer Opportunities to Engage with the Art and Artists of Our Time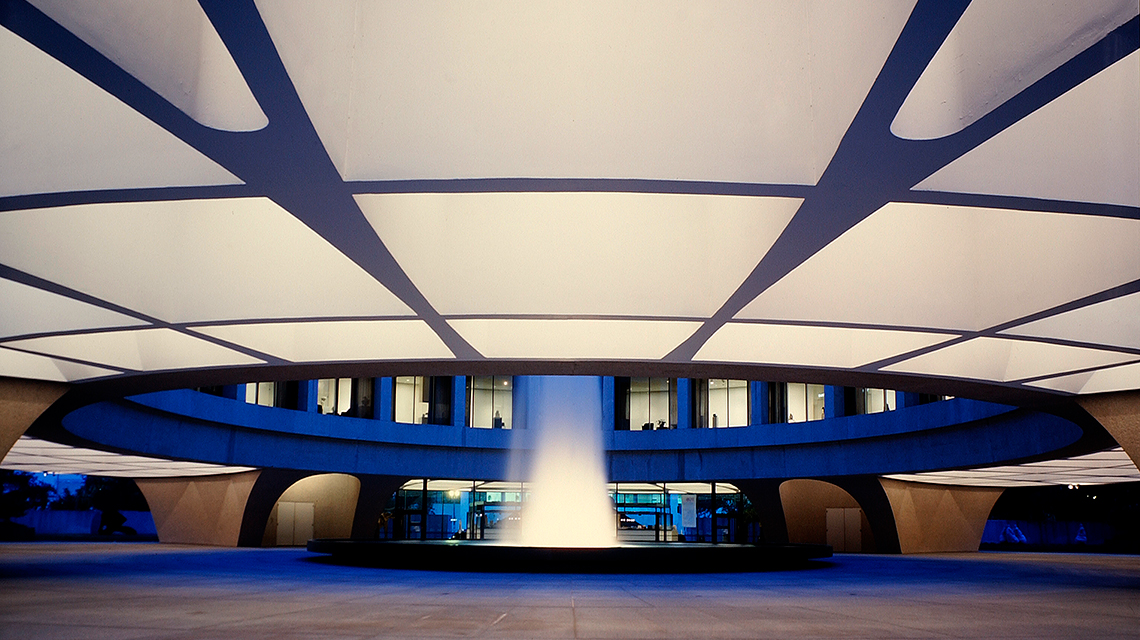 Thursday, April 13, 2006
Media only: 
Donna Drew Sawyer (202) 633-4765 or sawyerd@si.edu
Gabriel Einsohn (202) 633-2822 or einsohng@si.edu
Public only:
(202) 633-1000 www.hirshhorn.si.edu
Media Web site:
https://hirshhorn.si.edu/museum/press.asp
New Hirshhorn "Directions" Projects Offer Opportunities to Engage with the Art and Artists of Our Time 
This spring the Hirshhorn Museum and Sculpture Garden's acclaimed "Directions" series brings visitors closer to some of the most dynamic visual artists working today through two new special projects created specifically on site at the museum. On April 29, on the Hirshhorn Plaza, German-born, New York-based artist Oliver Herring will produce "Task." The seven-hour interactive performance brings together 60 members of the public, reflective of Washington, D.C.'s varied communities, to collectively and collaboratively make art that inspires individual creativity and breaks down social barriers. Visitors to the Hirshhorn and National Mall will experience a transient artwork that is designed to engage the public in the creative process. 
Starting on May 1, and opening to the public with a special Hirshhorn After Hours preview on May 12, Scottish artist Jim Lambie will cover the Hirshhorn Museum's lobby floor with stripes of fluorescent vinyl tape, creating a one-of-a-kind artwork as part of his "Zobop" series. The result will be a vibrant, immersive environment enhanced by several original sculptures-all of which Lambie will create on site. When "Directions-Jim Lambie" opens to the public on May 13, visitors will have an experience akin to walking into a giant painting. 
Since 1987, "Directions" has brought the work of leading and emerging international artists to the nation's capital as part of the museum's mission to bring emerging artists and their works to the forefront of Hirshhorn visitors' experience. The series continues to evolve, inviting artists to work in the museum to illuminate the creative process and offer visitors the opportunity to experience the making of new art. 
Art Event Creates Community
"Directions-Oliver Herring" consists of "Task," a free public performance on April 29, from noon until 7 p.m. For "Task," Herring selects 60 Washington-area residents, ranging in age from 14 to 85, and asks them to generate and execute simple, visually oriented tasks using props such as paper, pens, tables, chairs, books and CDs. The artist, who does not take part in the performance himself, instructs the performers and provides them with several tasks that involve their fellow performers and/or the props on the stage. Over the course of the seven-hour event, the performers add tasks to the pool, perpetuating an art piece in which personal interactions, dramas and comedies unfold. "Task" has previously been performed in London, Paris and Palm Beach, Fla. 
After the performance, the public is invited to join the artist and participants for a discussion and reception, starting at 7:30 p.m. in the museum's Ring Auditorium. Seating for the discussion is limited and free tickets will be distributed on a first-come basis starting at 6:30 p.m. A reception, with cash bar, follows from 8:30 to 9:30 p.m. 
"Directions-Oliver Herring" also includes video works from the artist's "Basic" series, on view in the lower level galleries from March 30 to July 2. In this video series, Herring creates situations in which performers, under his direction, express themselves and interact with one another. These works, although later edited by the artist, are living experiments that present an openly inquisitive and joyful approach to human interaction. 
Herring earned a bachelor's degree from the University of Oxford, Ruskin School of Drawing and Fine Art, England and a master's degree from Hunter College in New York. Herring has had solo exhibitions at the Museum of Modern Art in New York and the New Museum of Contemporary Art in New York. The artist was recently featured in season three of the PBS program "Art 21." 
"Task" is organized by assistant curator Kristen Hileman and is supported through a collaborative partnership between the Hirshhorn and The George Washington University.
An Artist Enlivens the Hirshhorn Lobby
"Directions-Jim Lambie" is the second project created for the Hirshhorn's lobby-the first was an exhibition of D.C. artist Dan Steinhilber's work in 2003. Lambie and a team of professional and volunteer installers enlivens the lobby with a new work from the artist's "Zobop" series by meticulously adhering fluorescent vinyl tape to the floor in a geometric pattern that responds to the building's distinctive architecture. Lambie chose to use fluorescent colors for the first time, suggesting a particularly hallucinogenic, psychedelic journey into the possibilities of painting, and highlighting renowned Hirshhorn architect Gordon Bunshaft's use of space. Lambie's interest in "making edges disappear" breaks down the divisions between sculpture and other media. The floor installation is enhanced by sculptures-three new pieces made on site by the artist using existing elements and materials the artist finds in thrift stores, markets and pawn shops throughout Washington, D.C.
Recognized internationally for his dynamic sculpture and installation works using everyday objects-handbags, belts, sequined tops, vinyl albums, speakers, turntables, mirrors and much more-Lambie explores the interplay between vision and sound, formalism and emotion, embellishment and erasure. Also a musician and disc jockey, Lambie often creates installations inspired by music that strive to replicate the experience of being transported by a favorite song. Lambie will play music from his personal collection at a special Hirshhorn After Hours public preview on May 12 from 8 until 11 p.m. For more information visit www.hirshhorn.si.edu. 
The artist, who lives and works in Glasgow, Scotland, earned a bachelor's degree from the Fine Art Glasgow School of Art. A 2005 nominee for the Tate Museum's Turner Prize, Lambie has had recent solo exhibitions at the Dallas Museum of Art; The Modern Institute in Glasgow; Anton Kern Gallery in New York; and the Museum of Modern Art in Oxford, England. Recent group exhibitions include "Extreme Abstraction," at the Albright-Knox Art Gallery in Buffalo, N.Y. and the 54th Carnegie International at the Carnegie Museum of Art in Pittsburgh. "Directions—Jim Lambie" is organized by associate curator Anne Ellegood and is the first presentation of the artist's work in Washington, D.C. 
Both "Directions" projects are made possible in part by Ray Graham III and the Trellis Fund. "Directions-Oliver Herring" is also made possible by the Department of Fine Arts and Art History, The George Washington University. 
The Hirshhorn Museum and Sculpture Garden, the Smithsonian's museum of international modern and contemporary art, includes more than 11,500 paintings, sculptures, film, video, mixed-media installations and works on paper. The museum maintains an active exhibition program and offers an array of free public programs that explore the art of our time. The Hirshhorn, located at Independence Avenue and Seventh Street S.W., is open daily from 10 a.m. to 5:30 p.m. (closed Dec. 25), and admission is free.  
# # #